Today's digital landscape constantly evolves and provides many opportunities for luxury brands to reach their target audiences. With the right strategy, luxury brand promotion can be achieved through an effective online presence across various platforms. This article will discuss some critical considerations that brands must consider while navigating this complex digital terrain.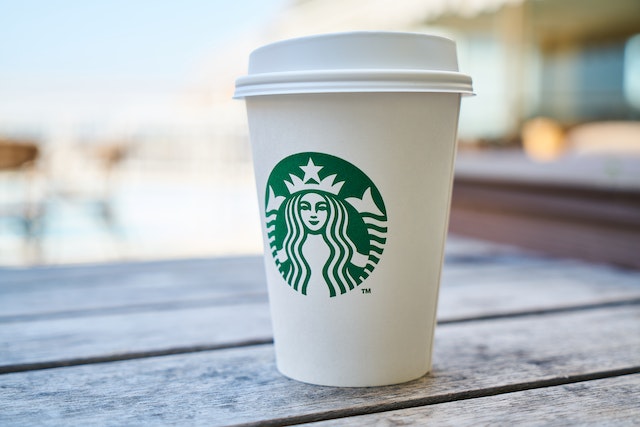 Establishing an online presence
The first step for any successful luxury brand promotion campaign is establishing an online presence through multiple channels. A comprehensive website should include the brand's history, products and services, contact information, etc., and engaging content such as videos, interviews, and articles. Social media platforms are crucial for a multi-channel approach. These platforms enable brands to engage with their target audience directly in real-time and promote their products or services.
Content strategy
Regarding luxury brand promotion, content is integral in engaging customers and potential buyers. Content should be tailored to each platform according to the audience demographics. Creating unique content that resonates with the target market is critical, including blog posts, videos, infographics, interviews with influencers or celebrities associated with the brand, etc. It is essential for brands to keep up with the changing trends on these platforms as well; staying
Influencer marketing
Influencer marketing has become one of the most effective strategies for luxury brand promotion. It involves tapping into influencers' extensive social media following and leveraging their brand to reach potential customers. Influencers can be anyone from celebrity endorsers to micro-influencers who have a more targeted following, and brands should make sure that any influencer chosen would best represent their product or service.
Data insights
To effectively promote a luxury brand online, businesses must collect customer behavior and trends data to determine what content resonates best with their target audience. It can be done through analytics tools such as Google Analytics or Adobe Analytics; these platforms enable businesses to track user activity, analyze website performance, and measure the effectiveness of their campaigns. Having this data allows businesses to adjust their strategies and create content that will attract more potential customers.
The best online platforms to promote luxury brands
The following are the best online platforms that businesses can use for luxury brand promotion:
Facebook
One of the most popular social media networks, Facebook allows brands to create targeted campaigns and build customer relationships. It is also an excellent platform for influencer marketing.
Twitter
With its real-time approach, Twitter enables brands to engage quickly with their target audience. Through promoted tweets, brands can reach a wider audience and generate leads for potential sales.
Instagram
Instagram is ideal for showcasing products and engaging audiences through creative visuals such as photos or videos. Brands should ensure all content is optimized for mobile viewing and consider partnering with influencers to reach a bigger market.
What is consumer engagement technology?
Consumer engagement technology transforms how luxury brands reach and engage with their target audience. This technology provides various tools to capture customer attention and encourage them to interact with the brand. From virtual reality (VR) experiences to personalized marketing campaigns, consumer engagement technology is a powerful tool for luxury brand promotion.
One of the most popular forms of consumer engagement technology is mobile apps. Mobile apps are an easy way for customers to access a brand's products or services on their phones or tablets, allowing them to stay connected anytime and anywhere. Brands can also use these platforms to offer rewards and promotions or provide loyalty programs that tie into the customer experience.
Another form of consumer engagement technology that's gaining traction in the luxury market is chatbots. These automated programs answer customer inquiries quickly and accurately and provide product information and other helpful content. By using analytics tools such as natural language processing (NLP), businesses can tailor their chatbot conversations to better connect with customers and gain insights into their preferences.
Augmented reality (AR) is also becoming an increasingly important tool for luxury brands looking to promote their products or services online. AR lets customers virtually "try on" products before buying them, providing a more immersive shopping experience than traditional methods and enabling businesses to track user behavior data associated with each session. Additionally, businesses can use this data for targeted marketing campaigns tailored to each customer's preferences.
Artificial intelligence (AI) provides even more insights into customer preferences by collecting large amounts of data related to buying habits, interests, etc., which then helps brands customize their offerings based on those insights. AI-powered personalization engines can be used with other technologies, such as AR or VR experiences, to deliver interactive experiences tailored specifically for each user based on their demographics and interests.
Consumer engagement technology like DAS provides luxury brands powerful tools for promoting their products or services online while strengthening relationships with existing customers and acquiring new ones through more targeted messaging campaigns. As these new technologies continue to develop and evolve, businesses should stay up-to-date to maximize the potential of these tools to drive higher conversions and revenue growth for their company.
Conclusion
Today's digital landscape provides many opportunities for luxury brands to reach their target audiences and promote their products or services. Establishing an online presence on multiple platforms, creating engaging content tailored to each platform, leveraging influencer marketing, and analyzing customer behavior data are all essential elements for any successful luxury brand promotion campaign. With the right strategy, luxury brands can significantly impact the digital space.