The latest series of Call of Duty Vanguard is here. It has new weapons, game types, and events to play. Vanguard has robust multiplayer gameplay featuring various modes and customization options.
Experienced players who know how multiplayer works can somehow manage to play Vanguard. However, veteran players also have a lot to learn to enjoy playing the game thoroughly. This makes it a bit challenging for beginners and experts to understand the game.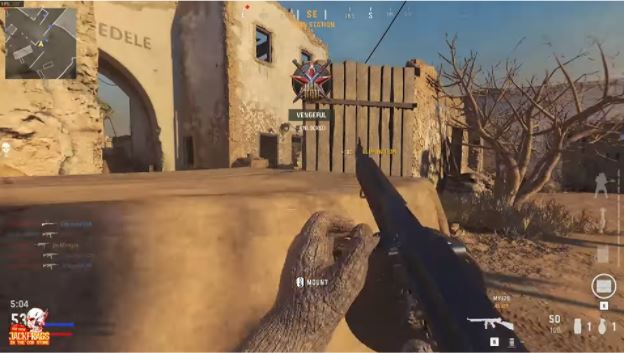 It is normal to get confused about the best way to approach the game with so much to understand. So, we have brought some valuable Call of Duty Vanguard tips that you should know before starting the game.
Play campaign initially
Your game can never go wrong if you start Vanguard by playing the campaign. It is a fun-filling adventure that makes you familiar with the game. You will learn about the various guns to be used in the multiplayer.
Apart from the campaign, Best COD Vanguard Cheats will provide you with the best hacks. The good-quality cheats enable you to play the game exceptionally well at affordable pricing.
Adjust FOV settings
Moving the Field of View or FOV sliders up to around 100 from default 80 will give you an advantage in Vanguard. It will zoom out the view of the field, giving you a larger view of your surroundings. A higher FOV up to 105 will enable a higher zoom-out. Apart from that, make sure to change some of the default settings to increase your playing experience.
Study the map
It is helpful to understand each map's structure in Vanguard. It will help you know the location of choke points and the way to counter power positions in the match. You can find out which side of the map best suits your playstyle. Stick to that position on the battlefield.
Apply Combat Pacing
Combat Pacing is a new feature in Vanguard that allows you to decide the number of players you like to fight against in a match. The tactical mode has classic 6v6 showdowns, while assault mode increases the number of players to 28. It offers balanced pacing during the game.
You can opt for Blitz mode with chaotic pacing, including up to 48 people in the game. It will give you an intense, fast-paced battle with several rivals to encounter.
Remember to mount
Many beginners and some veteran players do not know that a simple trick is to mount your weapon on flat surfaces for less recoil. It will help you eliminate multiple players while sticking to the targets quickly.
For doing so, aim down sights while against a doorway or waist-high surface or a flat object's side. With this, you can see the mount. Try to mount the weapon similarly every time during long-range engagements.
Use cheap killstreaks
You can always use cheaper killstreaks to make sure you have a chance to use them. Vanguard offers three cost-effective options. One of them is Intel which allows three kills and pings enemies on your mini-map for a while.
Another is the Care Package (four kills), which gives you a higher-end killstreak score. Vanguard offers Spy Plane (four kills) that reveals enemy positions for all your friends on the mini-map.
Movement is critical
Often beginners overlook movement and positioning in Vanguard that can affect your match. Avoid rushing your foes head-on and focus on your teammates' position. If you see a teammate running down a hall on the mini-map and get eliminated, it means the rival is coming down towards you. Skull icons on the screen signify a teammate's death.
The main point is to use signs around you to determine your movement and position. Simply running ahead without any reason will end in your elimination.
Do not use all attachment slots
Vanguard allows you to equip up to 10 weapon attachments. However, it is not advisable to use all the attachments based on your playstyle. It might be tempting to use all ten attachments, but many have cons more than the benefits.
Weapons earn their XP that unlocks new attachments. Switching up your weapons, attachments, and remainder of loadouts will give you a rich multiplayer experience.
Conclusion
Vanguard is mechanically different from other Call of Duty games. You have to consider multiple aspects while playing the game. Playing with appropriate strategies will give you an edge in the match. The above Call of Duty Vanguard tips will tell you various things you should know before playing.