Globally, and there are indeed few exceptions looking at individual countries, measures have been introduced against the spread of coronaviruses that have included or include restrictions and lockdown. As a result, people spend more time in their homes than usual.
The situation is not ideal, people want to hang out, many people miss sports (either to watch it or exercise) so we decided to help all of you a little. We singled out the best multiplayer games you can play these days with or against friends, to fill this time up a bit.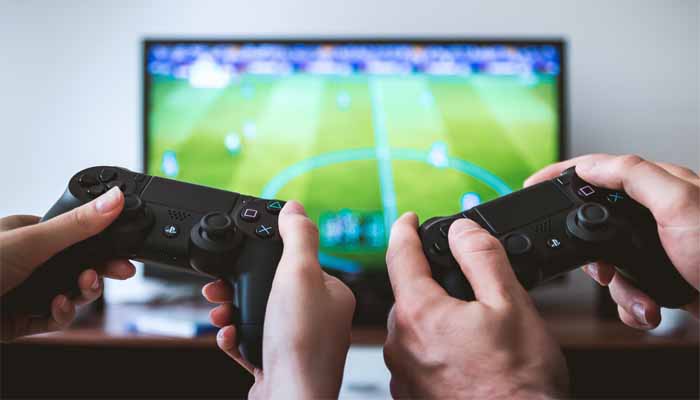 CS: GO
In late 2018, Counter-Strike: Global Offensive became free for everyone. Although it was released back in 2012, the popular shooter is currently living the most successful days, which is reflected in a record for the number of active players at once in a day of over 1.3 million, in April last year.
CS: GO may not be the best game for new players but it is definitely one of the most fun, especially if you have someone to play with.
Apex Legends
Speaking of shooters, we would like to single out one game, a little different from CS: GO. Usually, when it comes to battle royale games, people think of Fortnite or PUBG, while Apex Legends are often on the sidelines. However, this game still has a huge number of players, and when it comes to team play, we would definitely recommend it since it does not even have a solo option.
The gameplay of Apex is much more dynamic, and with regular innovations, the developers make this title very fresh. Huge recommendation from us.
CoD: Warzone
Let's stay a bit more on the battle royale titles. Anyone who follows what is trendy in the world of gaming probably knows that in the spring of 2020, Call of Duty: Warzone arrived.
This CoD may not have Captain Price and MacTavish but it does have a huge map and a very fun battle royale, which you can play solo but also with friends (which is our advice).
Battlegrounds – Hearthstone
Let's now divert a little from these shooters to calmer games. For example, you are eager to play cards but you are sitting alone at home and you have no one to open the deck with. Although it has had its ups and downs, it is difficult to make a list of games of this type without Hearthstone.
A new expansion has been announced, a new class is coming, and anyone who has not had a chance should definitely try out a new mode – Battlegrounds Hearthstone – in which the game puts you in a face-off with seven other players.
Rocket League
As we already said, people in the world miss sports, and a weekend without the NBA, NHL, or Premier League is not a real weekend. Instead of playing FIFA and PES while lying on the couch, play a few matches online. However, as far as video games on sports themes are concerned, we would recommend one, which may not always be in the foreground but it should be.
Rocket League represents a mixture of two, at first glance, totally different passions – football and cars. Nevertheless, this game brings top entertainment. However, unlike the mentioned predecessors, it has its price – 20 EUR – which, believe us, is not much compared to what this game offers. However, it is always worth waiting for a discount, which you should not miss.
Some MOBA Perhaps…
Probably everyone who reads this text is asking when MOBA games will appear on the list. Logical suggestions are LoL and Dota. Which one? We are not going to get into that, we are sure that you know both games well enough, so it is up to you to decide. Of course, that is not all that the gaming world has to offer, and you know it yourself. However, this is our recommendation for all those with a competitive spirit.
If you are not so much into playing games but still have an urge to express your competitive spirit, betting on video games on some bookmaker for eSports is something to consider.