Are you looking to buy a new laptop and confused about which brand and which model to buy. You have come to the right place. We have researched 100s of laptops to find the perfect list that fits your budget and requirements. It's more than just looking at spec sheets when it comes to buying a notebook. Whether you're looking for a basic budget Laptop, a productivity workhorse, or a gaming beast, our in-depth guide will help you find the right laptop for your needs.
Do you have no interest in premium-looking design or high-end configuration? You may be happy with a low-cost laptop. Today's market is filled with low-cost, full-featured models that retail for less than $500. The majority of them will be good with Microsoft word, e-mail checking, and watching movies, but they will struggle with other activities including video editing, having several web browser tabs open at the same time.
Increasing your budget to about $1,000 would give you access to virtually all of the new laptop's latest features. These features include a slim, rugged aluminum frame, brilliant touch-enabled 4K screens, strong processors and graphics cards, and long-lasting batteries. The main drawback in this price range is that you'll have to choose which features are most important to you. At this price, you might be able to get a laptop with a stunning 4K display or a massive terabyte of SSD storage, but not both.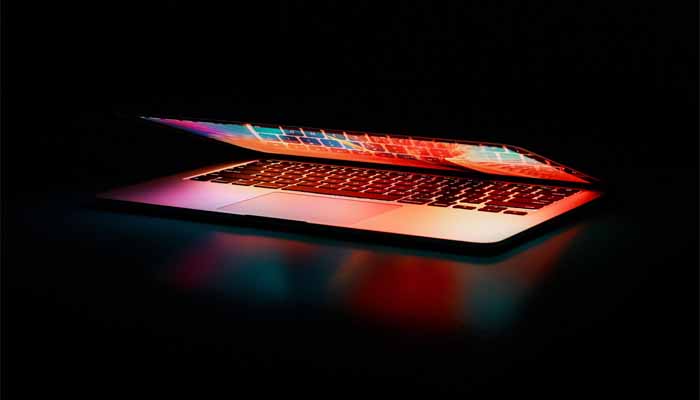 Best Laptops In 2021
1. Apple MacBook Pro 13 inch M1
The new Apple MacBook Pro 13-inch is driven by Apple's own M1 silicon and delivers on both performance and battery life expectations. The output is comparable to the larger 16-inch MacBook Pro with an Intel Core i9 processor, and the battery life is long enough that you won't have to think about it. The switch to a new architecture was risky, but it has paid off handsomely for Apple. We reviewed this MacBook Pro when it first came out last year and found it to be extremely strong. In its class, it sets new benchmarks for performance and battery life.
Specifications: CPU: Apple M1 | GPU: Apple M1 GPU | RAM: 16GB | Storage: 1TB SSD | Display: 13.3-inches, 1600 | Size: 12 x 8.4 x 0.6 inches | Weight: 1.3 Kg
Price: $1299
2. Apple MacBook Air M1
For several years, the Apple MacBook Air has been the world's most popular and well-loved thin and light laptop. This honor was bestowed upon it because of its dependable efficiency for day-to-day operations, as well as its class-leading battery life. Last year, Apple added its M1 chip to the MacBook Air, making it even better. The MacBook Air with the M1 chip now has the same processing capacity as the MacBook Pro 13-inch with the M1 chip. In reality, it's on par with the Intel-powered 16-inch MacBook Pro. The older MacBooks have been completely replaced by these newer MacBooks, which are driven by Apple's M1 chip. They're not cheap, either, with a starting price of Rs $999, and we believe it's the best MacBook for most people right now.
Specifications: CPU: Apple M1 | GPU: Apple M1 GPU | RAM: 16 GB | Storage: 1TB SSD | Display: 13-inch, 1600p | Size: 12 x 8.4 x 0.6 inches | Weight: 1.27 Kg
Price: $999
3. Dell XPS 13
The Dell XPS 13 is a lightweight, stable and reliable laptop. It's a great option for general-purpose users thanks to its attractive design, excellent 16:10 display, and excellent performance. Intel's latest Tiger Lake processors, ranging from the Core i3-1154G4 to the Core i7-1165G7, are included in this late-2020 edition. It starts at $999, making it less expensive than the 2-in-1.
Specifications: CPU: Intel Core i7-1165G7 | GPU: Intel Iris Xe Graphics | RAM: 16GB | Storage: 512GB SSD | Display: 13.4-inch, 1200 | Size: 11.6 x 7.8 x 0.6 inches | Weight: 1.27 Kg
Price: $1319
4. HP Spectre X360 14
It's difficult to find a single flaw with the Spectre x360 14. It's a stunning machine with a solid build and a high-end look and feel. The Spectre x360 14 isn't just appealing to the eye; it's also a pleasure to use on a daily basis. Intel's new 11th Gen processors and Iris Xe integrated graphics offer lightning-fast performance with no stuttering or freezes. And the system lasted an average of 10 hours on a charge, which is one of the best results we've ever seen.
Specifications: CPU: Intel Core i7-1165G7 | GPU: Intel Xe Graphics | RAM: 16GB | Storage: 512GB SSD | Display: 13.5-inch, 2000p | Size: 11.8 x 8.7 x 0.7 inches | Weight: 1.3 kg
Price: $1379
5. Asus ROG Zephyrus G15
The Zephyrus G15 is one of the lightest 15-inch gaming laptops available, weighing just over four pounds. However, you are not sacrificing performance for portability. The G15 is equipped with the best mobile chips from Intel and Nvidia and a fast 165Hz QHD display. Even the most demanding AAA titles at QHD resolution were no match for the device in our testing. Almost everything about the G15 is excellent as well: the audio is excellent, the keyboard and touchpad are among the best on the market, the port range is extensive, and the battery lasts for more than eight and a half hours on a single charge. The Zephyrus G15 should be at the top of your list if you're looking for a powerful gaming machine.
Specifications: CPU: Intel Core i7-9750H | GPU: Nvidia GeForce RTX 2070 | RAM: 16GB | Storage: 1TB SSD | Display: 15.6-inch, 2560 x 1440, 165Hz | Size: 14.0 x 9.6 x 0.8 inches | Weight: 1.9 Kg
Price: $1649
There are several factors to consider when purchasing a laptop. We've included our most recent list of favorite notebooks above to assist you in making your decision.