Nowadays, a smartphone is required for communication. And one of the most expensive things we pay for is our phone bill, right?
Therefore, Free virtual phone numbers might be an excellent choice.
A virtual phone number, often known as an online phone number, is a free phone number that is not associated with a particular phone line. This implies that calls may be made and received from any phone!
You can make phone calls over the internet alone! This may save you a great deal of money.
And you will discover a list of the 24 best free virtual phone numbers in this article.
1. Grasshopper – Best free virtual phone number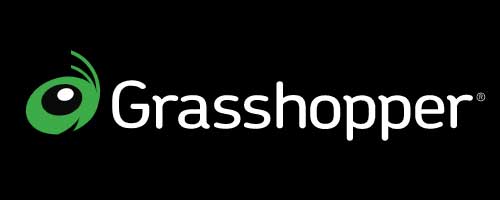 Grasshopper is a user-friendly and straightforward Best free virtual phone number system that offers small companies a second phone number for their phone and a variety of other features to help you distinguish between your professional and personal life.
It provides a single professional phone number that can be used on any mobile or landline device. This application allows you to quickly transfer your virtual number. It enables you to accept numerous calls at once by routing them to another phone or team member.
Features:
It is available for computers, iPhones, or Android devices to stay in touch.
It offers updates and prompt responses by text message on your business phone.
You can forward work calls to your device or a coworker on your team.
You can read voicemails instead of listening to them by transcripting them.
You can still make and take calls using the internet even When your phone's signal is weak.
Provide workers and divisions with separate extension numbers and call routing policies.
You can check who is calling, block calls, and make your schedules for when your business is accessible.
Get your Grasshopper calls answered by a real person in the United States with Ruby Receptionist.
Price:
Solo: $26per account, per month
Partner: $44per account, per month
Small Business: $80per account, per month
Opinion:
Grasshopper's target audience is small and medium-sized enterprises. In addition to its excellent collection of features, its competitive pricing and responsive customer service make it a formidable contender in this market.
2. Vonage – Best free virtual phone number
Vonage is an excellent VoIP service that operates in the cloud and provides users with fifty or more different calling options and various valuable extras.
The Vonage Business Communications package includes several different communication options, including video conferencing, group messaging, and instant messaging.
It also gives you a simple way for everyone in your organization to work together on video. It may optimize your communication traffic for the best efficiency and quality.
Features:
It provides a worldwide level of service dependability of 99.999% (QoS)
Your calendar also serves as a video meeting scheduler.
Their desktop and mobile applications allow you to connect from almost any device, at any time.
Free and unlimited group chat.
Toll-Free Number for Caller ID and Forwarding of Incoming Calls.
Blocking calls and holding conference calls.
Applications are available for iOS and Android.
It offers local phone numbers for more than 60 countries.
Price:
Their plans are accessible on a Quote-Based basis.
Opinion:
If you want tried-and-true best free virtual phone numbers of high quality without the stress of contract negotiations, Vonage is the service provider for you. You'll have access to virtual numbers that work flawlessly in the countries where your users live, allowing you to have fruitful conversations with them.
3. RingCentral – Best free virtual phone number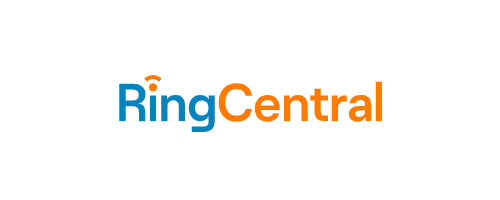 RingCentral is a tool that aids companies in finding ways to work together using virtual phone numbers. With all-in-one video conferencing, cloud phone, team messaging, etc.
it helps you serve people better. With this app, you can use virtual phone service without having to buy new hardware. RingCentral makes it easy for you to install and set up.
For a long time, call centers have relied on RingCentral due to its extensive cutting-edge capabilities.
They are proud of their worldwide infrastructure network, which spans the United States, Asia, and Europe. Because of this, you may make and receive calls from more than 110 different countries, providing a truly global phone experience.
Features:
It's a popular, easy-to-install service that's popular.
It supports HD video calls and conferencing.
It can arrange 100+ online meetings simultaneously.
It handles your communications.
It allows phone filtering, call logging, call forwarding, and missed call notifications.
Auto-attendant welcomes users with a prerecorded message.
It provides support around the clock.
It helps customers find your number in national and local directories.
Price:
Essential: $29.99$19.99/user/month
Standard: $37.99$27.99/user/month
Premium: $44.99$34.99/user/month
Ultimate: $59.99$49.99/user/month
14-day free trial is available.
Opinion:
Due to its extensive worldwide network architecture, Its service has an astonishing array of capabilities, including team chat and video conferencing, and almost always high uptime. It is the recommended optimal solution for call centers and remote agencies as best virtual phone number.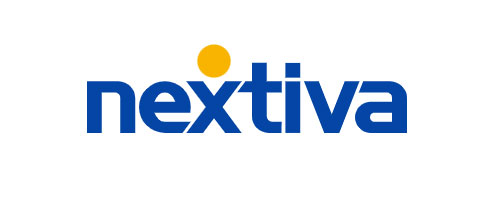 Nextiva is also one of the Best free virtual phone number service provider for businesses that has special abilities. Nextiva is a platform that lets businesses work from anywhere using voice, text messaging, video conferencing, customer relationship management (CRM), live chat, and online surveys.
With its audio conferencing and VoIP solutions, Nextiva gives people a full platform that lets them work from home. It lets you start a video or audio conference with just one click of the mouse.
This app gives you a local number that you can call for free. It gives you voicemail options through email. With Nextiva, it's easy to get SMS and text messages on your phone app.
Features:
No limits on voice calls.
They provide Unlimited access to the internet fax.
Cost-free and local phone numbers.
They provide a support service that is accessible at any time.
Customers can give feedback automatically.
On getting a call from a consumer, gather their details.
Price:
Essential: $18.95/month per user
Professional: $22.95/month per user
Enterprise: $32.95/month per user
Opinion:
If you own a small company and want to turn your local phone number into a toll-free, virtual one that can be reached from anywhere in the world, Nextiva is the service for you.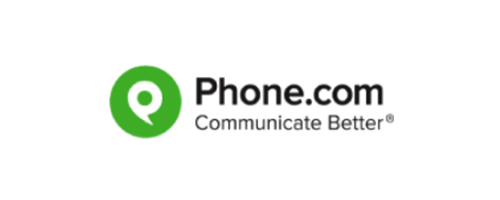 For today's fast-moving, constantly connected, and mobile startups and expanding organizations, Phone.com is the ideal remote work platform.
Phone.com has been recognized as the best service for vanity phone numbers. In addition to providing customers with pay-per-minute and unlimited calling options, the service also provides auto-attendant features.
It's ideal for new companies and smaller enterprises because of its user-friendly interface and flexible calling, telephoning, and administration options.
Features:
It's easy to figure out how to use it.
Voice calls are scheduled via the auto-attendant function.
It creates scripted greetings for calls that have already been received.
It lets you set up your unique caller ID.
It permits phone screening, call redirection, and call blocking.
There's a basic layer of free features available.
It synchronizes your contact list.
It facilitates SMS transmission and reception.
When your phone is on hold or in call waiting mode, it plays music.
Price:
Base: $14.99/ month
Plus: $19.99/month
Unlimited: $29.99/month
Opinion:
When it comes to virtual phone number providers, Phone.com is among the most cost-effective options. It's easy to expand, so it's perfect for businesses of all sizes.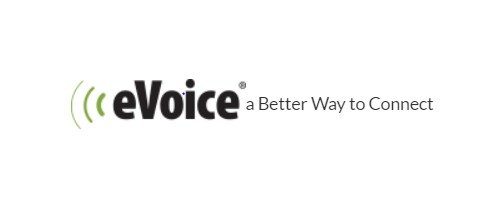 The services of eVoice's virtual phone number, which includes call forwarding and an automated attendant, are provided at no cost. It lets you use professionally recorded greetings to interact with consumers.
With this tool, listening to and reading voicemails is a breeze. Through eVoice, you may receive a local number in your city and have it forwarded to your current phone system.
With eVoice's hosted PBX, you can ditch the need for cumbersome and pricey gear. Regardless of the size of your company, your virtual phone number may be easily adapted to your preferences.
They provide a variety of phone options, including toll-free and local numbers, call routing, voicemail, and conferencing, that are quite popular with their customers.
Features:
eVoice is a service that answers your phone calls online and grows with your business.
It requires Nothing else. No setup. No agreements.
With a handy mobile app, you can use your second line anywhere.
Video conferencing is made possible using it.
It allows for the convenient transmission and reception of faxed documents and communications.
It lets you send and receive calls and check your voicemails through the mobile app.
It permits rapid dialing and aids in keeping a log of calls.
Price:
Opinion:
A free phone number and many other capabilities, like call forwarding, are only the beginning of what eVoice has to offer as a virtual company service. You can give your business either a local or a toll-free number. The number is now free, but an eVoice account is not. Still, you can try it out for free trials.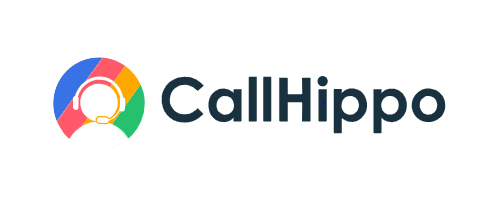 With CallHippo, your company can provide your clients with an easy and effective means of communication.
It's quite useful because you can get fast integrations. Over 5,000 companies, including Microsoft, Intel, Amazon, etc., trust it because of its reliable support system.
Features:
It lets you call from your browser and finds local phone numbers instantly.
Prefix-and-keyword-based virtual numbers
Android and iOS apps
Features such as call forwarding to a mobile phone, call conferencing, call queuing, call barging, ringing all extensions, a team collaboration app, voicemail, and on-hold music are standard.
It simplifies teamwork.
The app lets you connect with callers, get details, and route calls.
It records speeches.
Price:
Bronze: $20/month
Silver: $30/month
Platinum: $50/month
Opinion:
CallHippo provides a great deal to organizations because of its advanced integrations and valuable features like call recording. It does exactly what it's supposed to and doesn't break the bank.

Regarding free virtual phone number providers for businesses, Google Voice is among the finest. Suitable for both professional and private usage.
Mobile apps are available for both Android and iOS smartphones. Google Voice may be the best option if you need a separate business phone number. Artificial intelligence is used to weed out unwanted calls.
Features:
Pre-programmed Welcome Message
Call-handling attributes
Call settings and routing
Data and studies
Transcription of Voicemails
The system is adaptable to your routine and needs.
Your voicemails are converted to text mechanically.
Google Voice has a simple interface.
It is compatible with the Google suite, including Calendar and Meet.
Supports Redirecting Phone Calls
Price:
Free for personal use
Starter: $10 per month
Standard: $16 per month
Premier: $24 per month
Opinion:
With Google Voice, you can make and receive calls across all of your devices with ease and efficiency. It may be used for both private and commercial purposes. When you get a Voice number, you may use it on your mobile phone and online. As a result, you'll be able to make and take calls regardless of where you happen.

If you're looking for a reliable virtual business number supplier that can help you make personalized click-to-call links in Messenger, go no further than OnSIP.
You may make calls in high-quality voice and video. This helpful tool can put an end to an annoying phone call. You may make cheap international phone calls using the OnSIP app.
Features:
Auto attendants
Voicemail to email conversion,
Call blocking and Call parking
Directory accessible through direct dialing
Rules governing business hours
Music to play as customers wait
HD calling
personal ring strategy, among other things
Price:
Basic: $49.95 per month, per account *Calling minutes not included
Unlimited: $18.95 per month, per user *Minimum 5 users
Opinion:
By acting as a virtual receptionist and intelligently rerouting your calls, OnSIP's hosted VoIP provides the phone service you need at a price you can afford.

CountryCode.org gives you all the information you need to call any place in the world. With their calling chart, you can find the dialing codes you need to call friends, family, and business partners around the world. Find the country you want to call and click on it.
You'll find instructions on how to call that country using its country code, as well as other helpful information like area codes, ISO country codes, and the types of electrical outlets and phone jacks that are used in that part of the world. Thanks to CountryCode.org, international phone calls are now simpler than ever.
Features:
Its user-friendly design makes placing phone calls a breeze.
Using it, you can easily redirect incoming calls to another number.
It facilitates the discovery of country codes, making them simple to use.
By clicking on the country on the site, you can get information about the country, the area, and the ISO code.
Price:
Opinion:
It's ideal for companies who wish to reach customers in 120+ countries with TollFreeForwarding. CountryCode.smart Org's calling features let you handle an increase in call traffic with a free US virtual phone number that lets you expand your calling to many international locations worldwide.

AVOXI is a centralized solution for managing all of your global communications, intending to enhance the client experience.
Avoxi is an application that facilitates online purchases of virtual phone lines. It enables call forwarding to any desired place. This utility offers a feature for call routing.
Features:
It facilitates online phone number purchases.
You may use it to make and receive faxes with ease.
It can route calls anywhere.
Allows for Call Transfer, Call Waiting, Call Recording, and Call Conference
It supports 160 countries.
This free Indian virtual mobile number service offers VoIP.
You may hold unlimited calls with over 500 individuals.
Using this app, you will be able to generate a unique caller ID for your phone.
Price:
Launch: $0 Per User*
Contact: $19.99 Per User*
Engaged Enterprise: $39.99 Per User*
Opinion:
It is ideal for enterprises, Everything a business needs to improve its customer service, internal operations, and external connections may be found in its smart cloud platform.

VirtualPBX is a top virtual phone system that allows you to keep tabs on your calls in real-time, whether you're a sole proprietor, a small company owner, or the head of a multinational corporation. Automatic Call Distribution (ACD) is provided by this software to control the volume of calls into a certain office.
You may choose a unique number that complements your company's image. With VirtualPBX, you may personalize the outgoing caller ID with your company's name and phone number.
Features:
With Custom Voice Solutions, you can make a phone system that goes beyond what our standard VoIP and online PBX plans can do.
You may now enjoy 1-1 and group video conferences with VirtualPBX Video Conferencing when you are unable to meet in person with your coworkers.
From inside your VirtualPBX phone system, you may send and receive business SMS messages to connect with clients and employees.
One of the most useful tools for companies, the Auto Attendant offers a variety of clear, graphically represented alternatives.
By using Automatic Contact Distribution (ACD) Queues, you may track and analyze key indicators of call center operations, including call volume, hold periods, and agent efficiency.
VirtualPBX Advanced Call Reports allows you to arrange your organization's data into digestible reports, which may be created on a schedule or as needed.
Price:
Starter: $9/month
Flex: $18/month
Pro: $24/month
Premier: $34/month
Opinion:
They are best for small businesses and startups because they offer unlimited local minutes, ring groups, business texting, and audio calling. Their plan's value can't be beaten!

TollFreeForwarding is a service that gives businesses low-cost virtual phone numbers with 24/7 customer support.
It lets you forward calls and change the settings for the voice menu. This app gives you a local phone number in 120+ different countries.
Features:
Support is accessible around the clock, every day of the week.
Over 120 countries may be reached with a single local number, thanks to this app.
It allows you to alter the voice menu's settings and redirect calls.
You may begin receiving calls as soon as you activate this software.
Using high-quality cloud-based numbers, this free virtual phone number tool allows you better connect with customers.
Using this resource, you may broaden your business's reach around the globe.
Compatibility with call recording, call forwarding and call conferencing.
Integers stored in the cloud
Price:
Starter: $9/month Monthly
Medium: $19 /month Monthly
Large: $49 /month Monthly
High Volume: Customized pricing solutions for high volume clients.
Opinion:
Businesses that need to increase their calling capabilities and reach overseas locations would benefit the most from this service.

They provide local and toll-free calls in over 150 different countries. Your calls may be forwarded to whatever number you choose, including a PBX or SIP. They've included various safeguards throughout their worldwide network.
Features:
IVR/Auto Attendant
Cloud Call Recording
Virtual Voicemail
Call Flow Designer
Time of Day Routing
Geographic Routing
Simultaneous Ringing
Sequential Forwarding
Outbound Calling
Outbound Caller ID
Number Masking
Failover Forwarding
Call Blocking
Local Ringback Tones
Fax to Email
Rollover Minutes
Price:
Starter: $12.95/month
Medium: $23.95/month
Large: $78.95/month
Premium: $158.95/month
Enterprise: $248.95/month
Opinion:
It is best for those who want to make Outbound Calls for their business.

With Ooma Office Phone, you will get a virtual phone number from the comfort of your computer. Among the many features offered by this app are voicemail and an automated call distribution system.
To put it simply, it facilitates communication through telephone calls. The setup of this program takes little effort and time. You can easily switch to Ooma Office Phone if you already have a phone number.
Features:
HD Audio
Competitive Rates for International Calling
Free Toll-Free Number
Free Local Phone Numbers
Virtual Fax
Virtual Receptionist
Mobile App
Groups of Rings
Price:
Essentials: $19.95* Per User / Per Month
Pro: $24.95* Per User / Per Month
Pro Plus: $29.95* Per User / Per Month
Opinion:
It is ideal for those who want to make low-cost international calls to the United States, Canada, Mexico, and Puerto Rico with no limits.

Zoho Voice is web-based telephony software that enables the purchase of local and international business telephone calls. Zoho Voice utilizes its cloud-based PBX (Private Branch Exchange) technology to do this.
You may customize call settings and utilize a dial pad to make calls to unrecorded numbers using Zoho Voice. In addition, call blocking, live call monitoring, call transfers, and call queues are available. You may also get call history data, a customized sidebar, and caller information pop-ups.
Features:
Both a local and a toll-free number are provided.
Service both inbound and outbound.
Two-way SMS & IVR.
Call queues & Queue performance.
Live-call status and the ability to block certain numbers
Listening, whispering, and interrupting are all fair game.
Price:
Solo: Free (Billed Monthly)
Team: $120 /month (Billed Monthly) (upto 10 uses)
Office: $360 /month (Billed Monthly) (upto 30 uses)
Corporate: $1200 /month (Billed Monthly) (upto 1000 uses)
Opinion:
The Most Effective Method for Managing Live Streams.

Hushed is an app that lets you call, send pictures, and text from your phone number. With this app, you can keep your real phone number safe and private. All messages received to that number will get an automated reply from it.
Pick a phone number in the US, Canada, or the UK and start having private conversations right away (toll-free numbers not included).
Features:
You may use it to organize and add several numbers.
A WiFi or internet connection makes dialing your number a breeze.
Supports Call Redirection and Call Routing
It's a handy tool for maintaining the confidentiality of your chats.
This tool may connect to your Dropbox and your Slack channel.
Voicemails may be recorded and personalized.
Lets you send a call to another number.
Price:
Prepaid Plans: US$ 1 .99 / month
Unlimited Subscription: US$ 3 .99 / month
International Plans: US$ 4 .99 / month
Opinion:
The Best Option for Confidential Calling and Texting.

Whether you need to make a phone call, video call, send a message, or set up a call center, Zoom Phone has you covered. It's comparable to Google Voice but offers phone calls to more than 47 countries.
Features:
HD video conferencing with screen sharing.
This software analyses voice and interactions.
One-click switches between chat, phone, and video meetings.
It's customizable.
Zoom Phone analyses voice and interactions.
Call Conference, Forwarding, Routing, Recording
Price:
Zoom One – For Personal Use:-
Basic: Free
Pro: $14.99/month/user
Business: $19.99/month/user
Zoom Phone – For Business Use:-
US & Canada Metered: $10/month/user
US & Canada Limited: $15/month/user
Pro Global: $20/month/user
Opinion:
The Best International Phone Service for Business Calls.

conXhub has combined the most advantageous aspects of VoIP and mobile cellular communications, as well as tools for customer engagement and professional switchboards, to provide you with the most comprehensive and effective method of communication possible.
Features:
Home Phone on your Mobile
Share Calls across Family
Keep Numbers for Life
Verification Numbers
Work-Life Balance
Price:
You can buy plan as per your product need by visiting their pricing & Plans.
Opinion:
It comes with a strong recommendation for users who wish to establish a lot of different accounts and numbers.

YouMail provides virtual phone numbers and helps keep your mobile device and personal information secure.
This app can automatically block robocalls and let you block calls from specific numbers.
Features:
Free Phone Number
Free Caller ID
Virtual Receptionist
Virtual Phone Number
Free Robocall Blocker
Free Voicemail App
Second Phone Number
Free Reverse Phone Lookup
Conference Calls
Auto Attendant
Call Blocker
Free Voicemail to Text
Price:
For Personal Use – Bill Monthly
Basic call and voicemail protection: Free
Powerful customized protection: $7.99 / month
For Business Use – Bill Monthly
Solo: $17.99 / month
Growth: $29.99 / month
Small Business: $49.99 / month
Opinion:
It easily puts an end to annoying and sometimes dangerous phone calls.
Prevents clutter in your voicemail Explicitly explains the reasons why incoming calls were rejected Access to a premium call-blocking service and Simply add a virtual phone number in any area code.

It lets you make and send as many calls and texts as you want for your business using free phone numbers. The best part is that you can just use the internet to make calls, so you don't have to pay phone bills.
Features:
Turn your smartphone into a genuine walkie-talkie with this app.
Live video allows you to share every moment with your friends.
International SMS to more than 200 countries.
Portable fax machine tucked away in your pocket.
Conference calling is not only simple but also free and entertaining.
You should record any calls and send the recordings to yourself through email.
Price: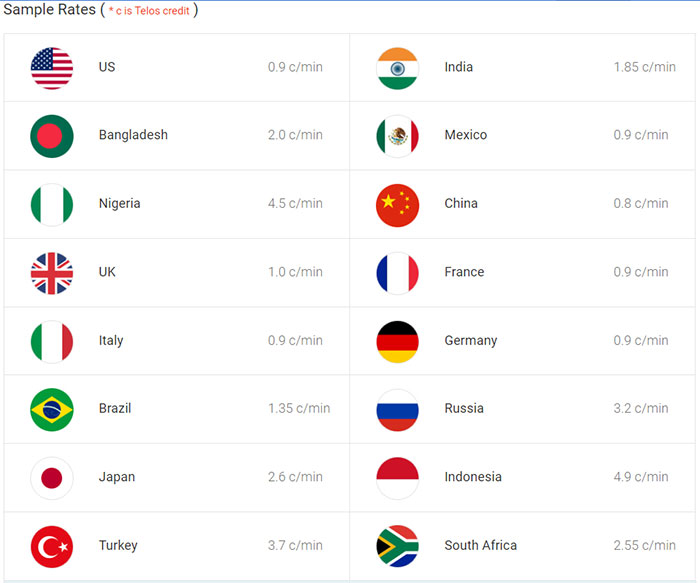 Opinion:
Free Texting Unlimited with typing indicator, read recipient, read the notification and Make international phone calls to landline and mobile to any country and area in the world.

With a single platform for contact centers, business phones, video, and chat, 8×8 helps businesses of all sizes give their employees more power and make their customers happy.
Features:
Safe and up to code
Consistent dependability and omnipresent intelligence
Allow for unrestrained incorporation
Communication APIs for Group Chat
Price:
Express:$15 per user/month (Up to 5 users and Unlimited calling in the US and Canada)
X2: $28 per user/month (Unlimited users and Unlimited voice calling to 14 countries)
X4: $57 per user/month (Unlimited users and Unlimited voice calling to 48 countries)
Opinion:
This service is great for big and small enterprises alike because of its ability to provide superior analytics and in-house audio communication.

Dingtone is a widely used messaging and phone app. The tool provides access to local and international phone numbers, including those for the United States, Canada, the United Kingdom, Austria, and Denmark.
Features:
It's Possible to Have Several Phone Numbers in One Device
Country-Specific Access to Business Phone Features for International Calling
Price: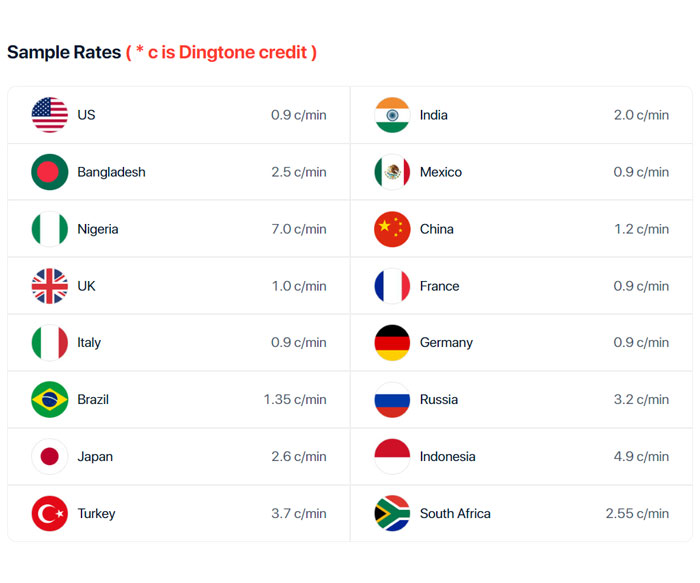 Opinion:
bets for anyone who wants to make unlimited international calls and SMS for low prices or even for free from their cell phone to any mobile or landline phone.

MightyCall's all-in-one automated receptionist solution is perfect for integrating client requests from emails, social networking sites, and phone calls into a single stack. It organizes calls made and received through toll-free, local, and vanity numbers and allows users to organize client information more effectively.
Features:
Calls may be routed to your phone or another device.
With a softphone, you may make and take calls right from your computer.
Greetings tailored to the individual
Tools for working together cohesively
Price:
Small Team: $15/month per user
Business: $20/month per user
Enterprise: $150/month per user
Opinion:
MightyCall is a top choice for businesses that want to improve their internal and external communication because it comes with a lot of tools for working together and integrations with business software.
Conclusion:
The optimal virtual phone number will rely on your particular requirements. Vonage, for instance, is virtual phone number of high quality. CallHippo, on the other hand, is ideal for salespeople who need comprehensive analytical data to better comprehend their call operations.
The point is that each of the 24 best free virtual phone numbers services mentioned above has benefits. You must determine which virtual phone number gives the desired advantages. After determining this, you may choose the optimal virtual mobile phone number for yourself.