Adventure games are an addictive and immersive story-driven gaming genre that progresses forward as the protagonist solves puzzles and explores new worlds. These video games are engaging, interactive, and focused primarily on providing thoughtful endeavors instead of hardcore action and strategic combats.
During the early 2000s, adventure games witnessed a slump in popularity due to a lack of innovation and market saturation. However, the invention of powerful computer hardware, such as highly sensitized touchscreens, and the ease of digital distribution, led to the revival of the genre. Players can now indulge in games that offer superior graphics, better interactivity, and more precise controls. The innovation also allowed the creators to push the traditional boundaries of adventure games and incorporate motion controls and Quick Time Events to keep you on your feet!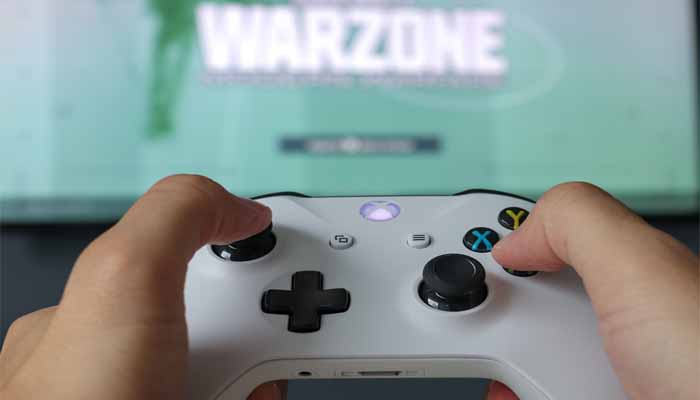 Thus, we have compiled a list of adventure games that range from the classics to the contemporaries. Regardless of whether you are new to the world of adventure games or looking to uptake a new challenge, you will find something that is bound to keep you occupied for days:
7 Greatest Adventure Games
1. Firewatch
Firewatch from Campo Santo, released in 2016, follows Henry's character, who takes up employment at the firewatch station Shoshone National Forest. The game evolves as the protagonist is pulled into a series of mysterious and unnerving events. The interactive experience with sparing music absorbs you into the wilderness as you jump over obstacles, hack through trees, and parasail over the cliff. All the efforts culminate into shocking discoveries that make for satisfying gameplay.
Platforms: Mac, PC, Linux, Switch, PS4, Xbox One
2. God of War
Featuring some of the most exceptional storylines in the industry, Santa Monica Studio's God of War franchise has found fame once again since its original release in 2005. The 2018 reboot, rooted in Norse mythology, allows you to take up the role of Kratos, the infamous Spartan god, once more, as he embarks on a seemingly inconspicuous journey to scatter his wife's ashes. It narrates the father and son's touching story that soon develops into a chaotic situation for enthralling gameplay. While it is a single-player game, you can also passively control Kratos son, Atreus, to assist you in combat, puzzle-solving, and exploration.
Platform: PS4, PC
3. Life is Strange
Set in a small town, the narrative follows a teenage student, Max Caulfield, who discovers the ability to rewind time. In a crux, the protagonist has foreseen a catastrophic storm, and she is the only one who can save her people from its disastrous effects.
The game takes you on an extraordinary journey as Max explores her identity, forges new friendships, and loses loved ones as she makes meaningful choices that can have unchangeable effects on the future. The poignant storytelling and emotional intelligence of the character are bound to keep you engulfed in this perfect adventure.
Platforms: Xbox One, PC, Android, iOS, PS4
4. Spider-Man       
Soon after its release in 2018, Spider-Man became an instantaneous hit and one of the bestselling PS4 games of all times. Marvel's Spider-Man is one of the most relatable heroes as the boy from Queens, and, thus, embodying the web-slinging superhero is thrilling and exciting. Combined with realistic graphics and enhanced game mechanics, the entire experience of swinging from the iconic New York skyline becomes immersive and fantastic.
The Insomniac Games' version of Spider-Man is a broke graduate just trying to survive in the greatest city of the world as he fights street crimes and struggles to pay his rent. The minute attention to detail coupled with comical side-missions justifies the resounding success of the game.
Platform: PS4, PC
5. Thimbleweed Park
From the adventure veterans Ron Gilbert and Gary Winnick comes Thimbleweed Park. A quintessential point-and-click game released in 2017 emulates the authentic retro vibe imparted by chunky pixel art and big verb buttons. However, since it is a modern rendition of the classics, the game has streamlined controls and challenging puzzles relevant to the current market demand.
Thimbleweed Park is a curious story of five people without anything in common who are drawn to the rundown town. You can explore the city as one of these five quirky, playable characters and solve the core mystery as you go down your objectives list to reach the unexpected ending. The game will stick to your mind long after you have finished it and leave you feeling nostalgic.
Platforms: Android, iOS, PS4, Xbox One, Linux, Switch
6. Hidden Objects: Superthief
Unlimited Gamez Mo is a gaming platform offering a plethora of mobile games in exchange for a nominal subscription fee. Amongst these games, Hidden Object: Superthief transports you to a wealthy city brimming with colossal mansions, beautiful museums, and fascinating ateliers. Consequently, Mrs. Smith, the game protagonist, has numerous opportunities to steal mysterious, rare, and precious artifacts on her clients' demand as a hire-thief. Your job is to help her find these objects using your wit and special equipment as she advances through levels with varying difficulties and changing layouts.
Platforms: iOS, Android
7. The Walking Dead: Season One
The best one to emerge from the Telltale Games, The Walking Dead: Season One, has persevered in its popularity despite fierce competition. The winning formula includes magnetic characters, an emotional rollercoaster ride, engrossing action, and a horde of zombies.
The game revolves around Lee and Clementine as they make strategic decisions, bear an onslaught of tragedies, and weather through the zombie apocalypse. While the main plot is mostly riveted, how each scene plays out depends on how expertly you can maneuver through the obstacles. It is an amalgamation of modern graphics and a classic point-and-click game, which tests your resilience and ability to make smart decisions under duress, as the creatures threaten to overwhelm you.
Platforms: PS4, Xbox One, PC
To conclude:
Adventure games have long been a popular genre amongst video gamers with their gripping narratives, challenging obstacles, and exploration ventures. The games often require intuitive puzzle-solving skills and knowledge accumulated over the course of the game to reach the explosive culmination. The result is an immersive gaming experience that is often hard to quit.
Author Bio: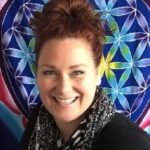 About Michelle Joe: Michelle Joe is a blogger by choice. She loves to discover the world around her. She likes to share her discoveries, experiences, and express herself through her blogs. You can find her on Twitter: @michellejoe524