Any day iPhone can win the battle when compared with an Android phone, and its distinct features and easy-to-use interface makes all the difference. Apple provides you with high-end performing features, with all its crafted gadgets, to date. Its latest launch, iPhones 12, comes in two variants and keeps consistency with the previous ones, to be a user-friendly smartphone. With no bloatware, secured mobile interface, better hardware and software integration, iPhones stand by its value of being a premium device.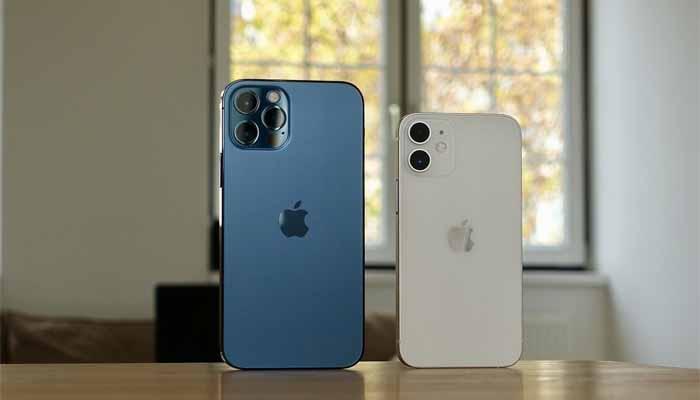 However, owing to technical development and its involvement in every sphere of our lives, we never fail to admire a gadget that can ease our daily work routine. And, the iPhone is the model you should pick.
Are you wondering what hidden talent does this phone procure, then you would be surprised to know about 6 unique keyboard features, that are even unknown to most of the daily iPhone users. So, it is time to reveal the super-powered specs that bestows you with high-end usability.
Keyboard Tricks on iPhone that makes Typing Smooth & Easy
It is presumed that the iPhone paved the way for smartphones, in this world, more than a decade ago. And, since then it has always received an overwhelming response. Most of the users do not know that it comes with exceptional keyboard facilities, that grants reward to even potential gaming individuals, as well as regular messenger users.
And, in case you are a new iPhone user, then these tricks are hard to ignore. So, read to learn more.
1. Use the Universal Clipboard for Copy Paste
You must have connected your iPhone with your Mac laptop to access files, either to save or transfer them from one device to another. These generally include the video or audio, or documents. But, have you ever tried to copy simple text? Yes! It is possible.
Apple grants you the facility to transfer simple text from one device to the other. All you need to do is use the dedicated copy-paste clipboard, on the respective device. Connect both these devices over the same Wi-Fi network and, also keep the Bluetooth on. Now, login to your Apple ID account, it must be identical for both your iPhone and Mac laptop. Try to type a text on your Mac device, then select and copy it. Now, go to your iPhone and check the clipboard.
Surprisingly, you will find the same text on your iPhone. Go to your desired location and simply paste it. In case, this fails to work, then your Mac might have endured a glitch. Thus, opt for a proficient laptop keyboard replacement service at the earliest, and keep using the high-end Apple features.
2. Undo the Changes with just a Shake
The most unappreciated feature is the "Shake to Undo". Most iPhone users are ignorant about the fact that their iPhone can actually work as a magical wand. With just a shake you can easily rectify the incorrectly typed text. But, to use this, you have to enable the feature.
Go to the General settings, search for the Accessibility option, and tap on it. Then, turn on the "Shake to Undo" feature. With this exciting feature, you can undo any text that you have typed, copied, or pasted. These cool features were integrated into all iPhone devices, since 2018, and is usually enabled by default. Now, what if an accidental shake deletes the text? Simply, shake again to restore and regain the text.
3. Turn the Keyboard into a Trackpad
It all began with the iPhone 6s when Apple introduced an interesting feature called the 3D Touch. It turns the keyboard into a trackpad. Simply press the keyboard downwards and the 3D feature will automatically get triggered. You will notice that all the characters are fading away and the touchpad mode gets turned on. This indicates that now you can use the trackpad, and will even notice that the cursors are moving according to your instructions.
Furthermore, you can even long-press the Spacebar of the iPhone keyboard, to turn it into a trackpad. Now, slide the fingers around the text, either to add or delete content.
4. Create Shortcuts for most Used Text
We usually use certain sentences or phrases, most often, and you must be exhausted to type the entire sentence all over again. How about a shortcut? Suppose you might be using the phrase "call me back" more than 10 times in a day. So, instead of typing it all over again simply designate it with a shortcut "cmb". Thus, every time you type "cmb", it will get replaced by the original phrase.
Now, to add this cool feature, you must go to the Settings, then opt for the General option. As soon as you navigate to the new tab, you will find an option Keyboard, click on it. You will arrive at a new tab, look for "Text Replacements", and right on the top-right corner, hit the "+" symbol. Add as many phrases as you want and their shortcut.
What more? You can also edit or delete the previously saved text replacements. This not only saves time but it's fun to try.
5. Dictate your iPhone
In the era of virtual voice-controlled assistance, typing long text indeed gets boring. And, the iPhone isn't all a disappointment in this matter. Skip the regular keyboard and use the dictation feature to enter text. With the inception of the iPhone 6s, Apple gifted the customers with these exclusive features, that work even if you are not connected to the internet.
All the succeeding models including the recently launched iPhone and iPad have this exciting feature. You can use it for any application. Simply tap on the microphone button, present on your keyboard, and dictate your smart gadget the text that it should type. Viola! The text starts to appear automatically on the screen. As soon as you are done, again press the keyboard and you're done.
6. Try one Hand Typing
Owing to our busy lives and hectic daily routine, we are quite used to doing multitasking, isn't it? So, why leave behind your iPhone! While typing a text, you can surely use your one hand, simply ask how?
Install the latest iOS 11 you get a hidden mode that gets revealed through the Settings application. From Settings, go to the General list and when prompted to the next screen, choose Keyboard. There you will get the option One-handed Keyboard, simply tap on it.
This feature will shift the keyboard to a side, either to the right or left. Decide which hand you will be using, so that you can type fast and easily. And, when you are done, tap on the arrow button and drag the keyboard to the center. It will automatically regain previous settings.
Furthermore…
Besides these exceptional keyboard features, you can also add a third-party keyboard application to enhance your daily activities. Try out Flesky, ReBorad Keyboard, Grammarly Keyboard, Microsoft SwiftKey, Bitmoji, and more. But, first, check the compatibility with your current iOS device. Experts usually advise updating the smartphone from time-to-time, in order to eliminate pesky keyboard or software glitches. And, never ignore even the smallest possibility of error, refer to replacement service.