Given around 60% of all new businesses fail within three years, it's important to devote time and energy to long-term business growth. If the business doesn't grow, it is in danger of stagnating. And as any savvy business owner knows, a stagnating business will likely fail to keep up with current market trends. The most important business growth strategies are as follows: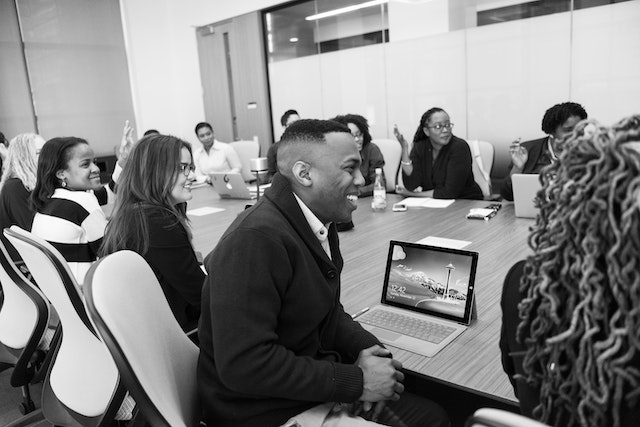 Diversification
No matter how successful you are with one product or service, exploring new markets, customer segments, and different product lines is beneficial. Market demand changes over time and what's hot one minute could be out of favour the next. Remember VHS videos? Exactly. Enough said.
The more dependent you are on a single market or revenue stream, the more vulnerable the business is if everything shifts in a direction you failed to anticipate.
Strategic Partnerships
Forming a business partnership can be highly beneficial for businesses that want to grow. The right partnership will give you access to new markets and you can share your expertise and marketing efforts. Tap into the other business's resources and they can do the same. You both gain something when the relationship works.
Look for complementary businesses that offer something you don't but your shared customer base can benefit from. For example, a wedding planner will benefit from forming a strategic partnership with a wedding caterer, and vice versa.
Marketing
In the Internet Age, effective marketing will take your business far. More successful businesses have marketing down to a fine art. Use marketing to reach new audiences and customers. Make the most of all the many marketing channels available to you, such as content marketing, social media marketing, and lead generation. Work with influencers, content marketing agencies, and lead generation services to develop the most efficient marketing strategies.
Good Customer Service
Don't underestimate the power of customer service. Poor customer service can wreck your business, as people these days are very quick to post unflattering comments on social media and leave negative reviews. The more negative reviews and comments the business receives, the less likely customers are to buy from it.
Good customer service can go a long way toward preventing a PR disaster. Invest in your customer service team. Make sure they receive training and understand the value of treating customers with respect. Engage with customers online via surveys and respond to feedback. This will help you better understand what they need, so you can adapt.
Talent Development
Invest in training your workforce, so they are more skilled. Employees are a business's biggest asset and without them, you can't grow the business. By nurturing your employees, you will ensure they are motivated enough to work hard with you while building the business. It's beneficial for you if employees stick around, as each time someone leaves the company, you are back at square one with training and development. Finally, have a budget for research and development (R&D). This helps you innovate and stay abreast of the competition.