Looking for the best DaaS provider? Here you can find the best Desktop as a Service (DaaS) providers for your needs. Desktop as a Service (DaaS) gives users an entirely cloud-based, virtualized desktop experience. In simple language, it is your personalized computer sitting in the cloud that you can access from anywhere at any time. The popularity of cloud-hosted desktops among IT professionals is rising day by day.
You can access a virtual Windows desktop remotely from your laptop, your iPad, and your Android phone. You have access to a personalized desktop environment or workspace for you. That ensures that you can work from a hotel, home, and office. And you will have access to your data and applications from any device.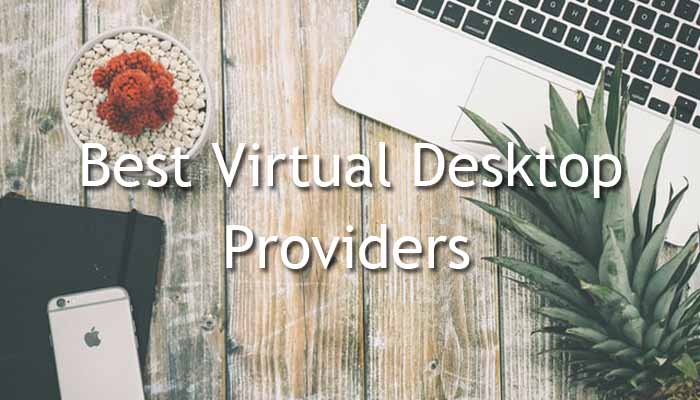 How does Desktop as a Service(DaaS) works?
You build virtualized instances of desktop computers over servers in Desktop as a Service or DaaS that are located in a Cloud Service Provider (CSP) data center(s). These virtual desktops have RAM, disk, CPU, and GPU specified by the software.
Using the internet, end-users access their allocated virtual desktops. Multiple devices, such as a smartphone, tablet, laptop, or desktop, can be used to access these desktops. The infrastructure of the DaaS provider tackles all the operations and workflow.
Types of Virtual Desktop Deployments
You can deploy Virtual Desktops mainly as Virtual Desktop Infrastructure (VDI) or Desktop as a Service (DaaS). Let's discuss the difference between the two briefly.
Virtual Desktop Infrastructure (VDI): VirtualDesktops are served from a server or data center that is located and managed on the premises of the enterprise itself. In the case of VDI, the deployment client is also responsible for all supported hardware, which makes it an expensive model.
Desktop as a Service (DaaS): VirtualDesktops are served over the internet from the data centers of a third-party service provider. The key benefit of DaaS over VDI is that the Cloud Provider is solely responsible for all the necessary hardware, which makes it a hassle-free choice.
Best Virtual Desktop Providers
For businesses moving away from operating their own hardware to cloud hosting, DaaS is a helpful solution that can provide greater flexibility, ease of administration, and cost reduction. Simpler patch management and software fixes, quicker migrations, faster provisioning of new users, better disaster management and recovery, and improved device and data protection can be included in the DaaS benefits.
Tags: best DaaS providers, virtual windows desktop providers