Given the current global situation we are all experiencing, gaming has become an even more viable option to relieve stress and relax. Luckily, platforms like Games.LOL have made it possible for you to play tons of new games from the comforts of your PC. That said, here is a shortlist of highly popular games that are available for download on Games.LOL:
1. Among Us
One of the most recently popular games to hit the gaming landscape is Among Us, a multiplayer game that sees you and three or nine other players trying to conduct various tasks inside a spaceship. Sounds simple enough, but not everyone is keen on having a successful mission — there is an imposter among them. You and the other players need to figure out who it is before he or she succeeds in sabotaging and killing off the crew.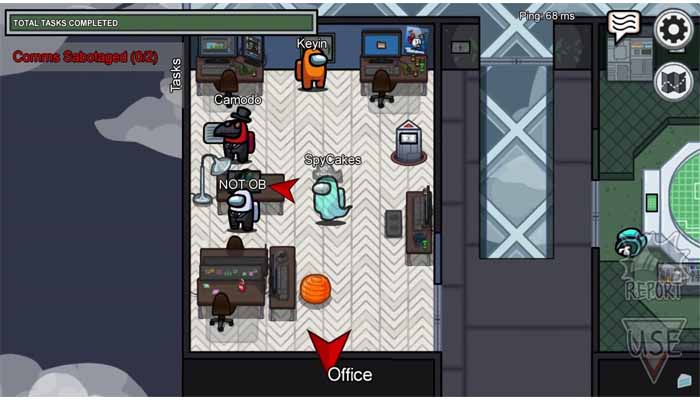 Among Us mixes classic whodunit board games such as Avalon and Werewolf, and neatly packages it in video game form. Each player is assigned a task to ensure that players are regularly doing something to accomplish the main mission. But for the imposters, their mission is to look inconspicuous as they plan their nefarious scheme to dispatch and kill the other players. A game filled with intrigue and strategy, you can play it with your friends on PC to see who are latent super sleuths and who are expert liars and connivers!
2. Arknights
If you're looking for a more JRPG kind of game with stylish visuals and graphics, try out Arknights by Yostar Limited. In this game, you are a member of Rhodes Island, a pharmaceutical company tasked to investigate and control the ongoing infection that has left most of the region in shambles. Moreover, you recruit and train Operators—skilled people who possess different abilities and combat expertise that prove to be essential as you try to uncover what caused the infection and if there is a way to cure it.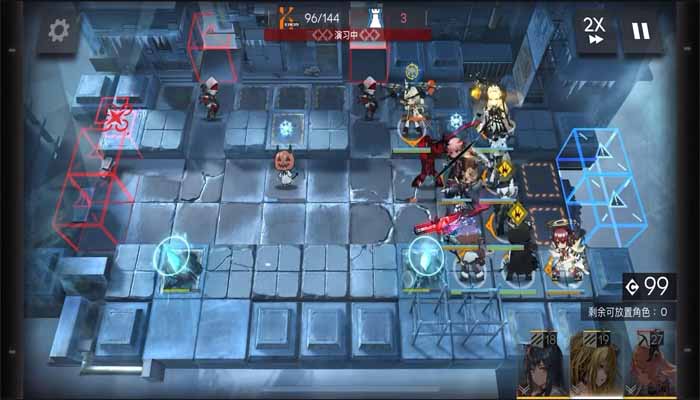 Arknight plays like a tower defense game, but instead of building turrets, you command different Operators to help dispatch infected hosts and clear stages. The character models are highly detailed and heavily inspired by various anime titles. Its gameplay is more than just placing your Operators and hoping for the best—you can trigger your Operators' abilities to chain combos and unleash devastating attacks, similar to classic JRPGs. Its fantastic gameplay, alongside a robust and deep leveling mechanic, will keep you glued to your PC and playing this game for hours!
3. Mobile Legends: Bang Bang
If intense team-based multiplayer action games are more to your liking, check out Mobile Legends: Bang Bang. The highly popular MOBA from Moonton lets you choose a champion from their expansive roster and team up with four other players to engage in a pulse-pounding five-on-five match. The objective—to destroy the opposing team's base.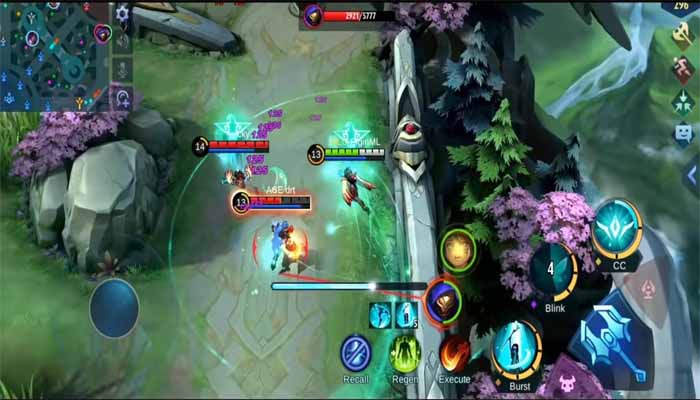 Mobile Legends: Bang Bang has been steadily updating its gameplay content, which translates to more heroes, items, and tactics to learn and execute. What sets Mobile Legends from other MOBAs is that a typical five-on-five match can last between five to ten minutes. It means you can queue up for more battles and hone your skills with specific heroes. At its core, strategy and teamwork are the central tenets of this game. At the same time, coordination and communication with your teammates are essential, next to your knowledge and familiarity with your chosen hero's abilities.
With over one hundred heroes, you are sure to find the right one for you. If you have the time, you have to grind with your chosen hero to get better at the game and win more matches.
4. Marvel Future Fight
Speaking of heroes, another awesome title you can download and play in Games.LOL is Marvel Future Fight. This fun action RPG lets you create a three-person team that consists of Marvel's strongest superheroes and supervillains. The game's objective is to stop a cosmic-level threat that is bent on destroying the universe.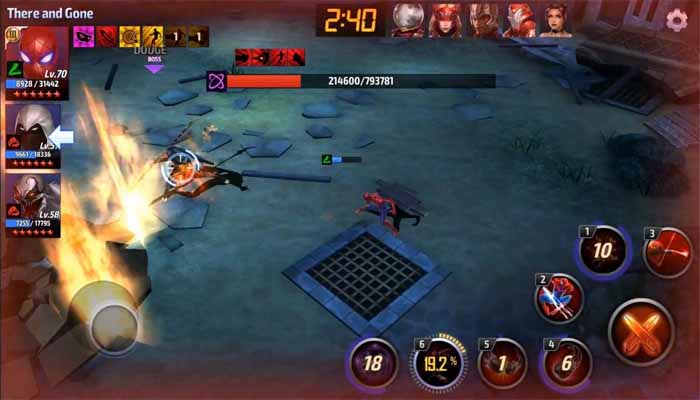 Marvel Future Fight lets you immerse yourself in the Marvel universe thanks to its engaging story, memorable superheroes and supervillains, and fun and simple gameplay. The ability to mix and match different heroes and villains into your team also brings a lot of variety in approaching story missions. You can go for more traditional Marvel teams such as The Avengers, The X-Men, The Fantastic Four, The Brotherhood of Evil Mutants, and even the Sinister Six and see how their members mesh well with one another.
If you feel like making a rag-tag team of superheroes and villains, the game lets you do so. For example, you can team up with Magneto, Captain America, and The Human Torch and begin missions to see how well their skills match. This level of variety allows you to experiment and have loads of fun discovering new combos and team-ups that you can only play in this game!
These are just some of the most impactful and fun games you can download and play on Games LOL. There are more games on the platform that you can play, free of charge. Check them out and see which game will positively impact your life as your means of de-stressing!
Author's Bio:
Jonathan J Kingston is a video game enthusiast, gamer, and a veteran video game news writer for Games.lol. He spends his free time hunting for free game sites and testing their reliability.