Blogs are an essential marketing tool for nearly 80% of businesses. In fact, adding a blog to your website could improve your conversion rate by six times.
Blogging four times a week could help you drive 3.5 times more web traffic, too.
Without the right blog content ideas, however, your content marketing strategy could fall flat. You might struggle to appear in front of ideal customers, too.
Don't miss a chance to reach your customers online! Instead, learn how to create effective, attention-grabbing content. With these blog content writing tips, you can set your content marketing strategy up for success.
You can generate brand awareness, establish your experience and expertise, and gain fresh leads.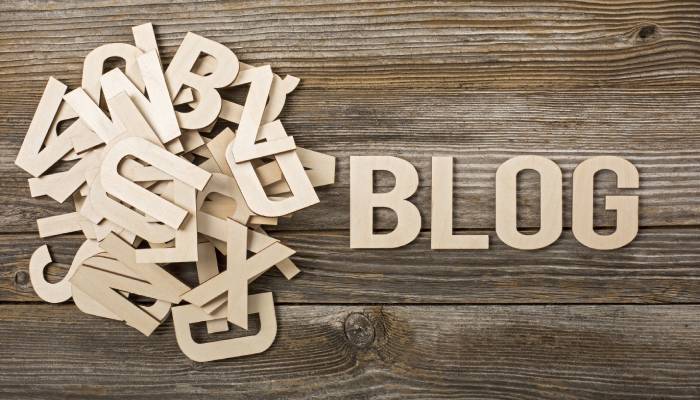 Discover how to choose blog topics, write effective blogs, and boost your search rankings with these tips!
1. Gather Research
Before anything else, it's important to gather research. Otherwise, you could make assumptions that can hurt your blog content writing strategy.
Here are a few steps you can complete during the planning phase.
Establish Your Goals
First, take the time to establish SMART goals, which are:
Specific
Measurable
Attainable
Results-Driven
Timely
For example, you might prioritize generating 20% more website traffic by the end of the quarter. Perhaps you want to use blog posts to gain 10 form submissions a week.
Establishing SMART goals will help you track your progress as you use these tips. Otherwise, you might not realize your strategy is falling flat.
Establish a key performance indicator (KPI) for each goal.
You can track website visitors, form submissions, or online sales.
Then, break each goal into smaller benchmarks. Set a deadline for each benchmark you create. If you're struggling to meet your deadlines, you know it's time to update your strategy.
Setting goals and deadlines can help you avoid wasting valuable time and effort.
Understand Your Audience
Before you learn how to start a blog, it's important to consider who your customers are. What do they care about? What questions do they ask while online?
Understanding your audience will help you create personalized content. Personalization will help you emotionally connect with customers.
In fact, 45% of consumers won't spend time with content that isn't relevant to their interests. Another 52% switch brands when companies don't personalize communications.
Meanwhile, 73% expect companies to understand their needs and expectations.
If you're targeting a broad audience, create personas based on age, gender, or location. Perhaps you want to focus on distinct pain points, interests, or buying behaviors. You can also focus on careers, household income, or marital status.
Then, you can learn how to choose blog topics for each group. You'll have an easier time connecting with customers as a result.
Make a List of Topics
You can learn how to choose blog topics by thinking about your products or services. What questions do people tend to ask that are relevant to your business?
Establish a few broad topics you want to cover.
For example, a personal injury law firm might create topics that cover each of its services. They might segment topics for auto accidents, medical malpractice, and premise liability claims.
A digital marketing agency might cover search engine optimization, website design, and branding services.
Once you determine your main topics, you can research blog content ideas that fall under each one.
Gather Keyword Research
When researching blog content ideas, it's important to focus on the content your target audience wants to reach. You can gather keyword research to determine what people are searching for online. Consider using this google keyword planner tool to get started.
You can also use Ahrefs, SEMRush, and Answer the Public.
Look for longtail keywords that are made up of four or more words. These keywords are more precise. You'll have an easier time catching the reader's search intent with longtail keywords.
2. Create Content
Once you have a list of blog content ideas, you can start writing! Here are a few blog content writing tips that can help you get started.
Make It Easy to Read
Start by reading blog posts to learn more about the topic you're covering. Reading related blog posts will help you organize your ideas.
Consider breaking your content into headings and subheadings. Organizing your ideas will make the content easier to skim through.
You can also improve the post's readability by using lists and bullets.
Add notes about what you want to cover within each heading or subheading.
Focus on EAT
As you begin writing, focus on EAT (expertise, authority, trustworthiness). Focusing on EAT will help establish your credibility.
People will have an easier time recognizing you're a reliable resource.
Cut fluff out of your content to keep readers focused and engaged.
Add Imagery
Consider adding imagery to each post. Imagery can help simplify complex ideas. It can also help you maintain the reader's attention.
Avoid stock images. Instead, create customized, branded images for each post.
3. Use SEO
Search engine optimization (SEO) can help your blog content writing rank higher on Google. Higher rankings will help you generate more website traffic.
Look at the keyword you chose for a given blog post. Include the keyword in the:
URL
Page title
An H1 heading
Opening and closing paragraphs
Body text
Image file name
Image alt text
Meta description
Avoid keyword stuffing. Instead, use synonyms or related keywords throughout the post.
Generate Backlinks
Backlinks are links that send readers from one website to your blog content. Google claims backlinks are one of its top three ranking factors. The more backlinks you generate, the more organic traffic you'll gain.
Consider working with an experienced blog writing or digital marketing agency. They can help you generate backlinks.
Otherwise, consider guest writing.
Focus on creating helpful, high-quality content, too. More people will want to link to your content as a result.
Share Your Content
Once you start using these SEO blog strategies, share your content online. Send an email newsletter or link to your posts on social media. Sharing your content will help you attract more organic traffic.
Google might decide to boost your rankings, helping you reach more readers in the future.