Cybersecurity is complex. If you're not an IT expert, your network might be susceptible to cyberattacks such as spoofing. These attacks might seem harmless initially, but they can grant cybercriminals access to your most sensitive data and information.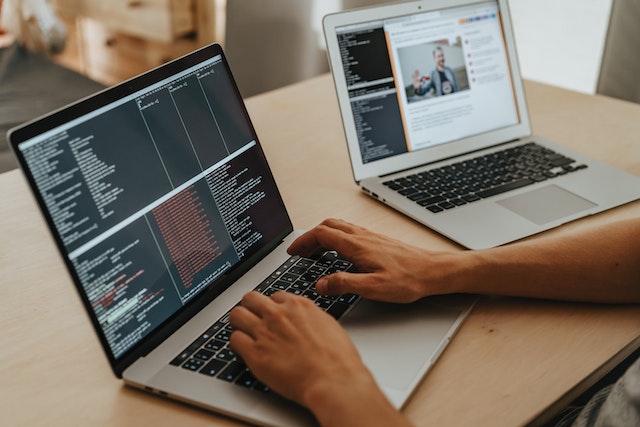 The best way to protect yourself is to have the skills to identify the attacks and stop them before it takes root. There are many different types of spoofing, so in this article, we'll go over some of the more popular methods that criminals use to draw you into an attack.
1. Email Spoofing
This is perhaps the most common type of spoofing attack. You probably have hundreds of these emails in your spam folder right now! (Hopefully, you haven't clicked on any of them.) Cybercriminals use emails to pull you into their spoofing attempt by making the email look legitimate and asking you to click a link or perform an action.
The most common type of spoofing asks you to click a link. It will come from a seemingly reputable sender, but there are some signs to tell when the email is fake. If the domain isn't an exact match for that business or company, it's probably a spoof. Also, look for misspellings in the message body and a false sense of urgency in the message.
Additionally, any email from a big company will come with its logo and a return email address at the bottom. If your email is lacking these things, then it's likely a spoof.
2. Text Spoofing
This is another common way cybercriminals will try to access your information. They'll send a text message to your phone with a link or ask you to reply with sensitive information. It's a newer form of spoofing, but as cell phones become nearly ubiquitous, it's getting more and more popular.
There are a few ways to determine if a text is a spoof or if it's legitimate. First of all, if they claim to be a company you do business think, check if you ever provided that company with your phone number and approved text alerts. If not, it's a spoof. Additionally, you can see what phone number the text message came from. Most companies use a five-digit number generated from a texting app, but spoofers will likely use a longer or strange-looking phone number.
The message itself, as in email spoofing, is often a clue if it's a spoof or not. Again, you can look for misspelled words and an increased sense of urgency. You can also see the link they provide and determine if it's legitimate. A real link includes "https" and .com, .net or .org domain. Anything shorter (especially if it doesn't generate a preview) is likely fake.
3. Caller ID Spoofing
This spoofing tactic has been around for decades but it's still used today, especially in scams that target the elderly. Criminals can find loopholes in the caller ID system to make it appear they're calling from a certain number or organization. When you answer, they pretend to be a representative of that organization collecting your personal information.
The best way to tell if a call is real or fake is by the type of information the person is asking for. Federal and large corporations will never ask you to provide personal information over the phone without first providing a passcode or PIN that you established when you created your account.
Additionally, a company will never ask for your payment information over the phone. If someone calls and says they're with a company or the government — the Department of Social Security is a popular claim — they should not ask for any payment details. If they do, this is a surefire sign that the call is a scam. Detecting a spoof attack can be difficult if you don't know what to look for. Use these tips to protect yourself from these three most common types of attacks.