The journey to design your first mobile application is exciting. Great apps can establish new brands or strengthen the presence of legacy businesses. You can create an app that addresses the needs and desires of any niche audience. Fitness pros, graphic artists, meditation gurus, freelance writers, dog trainers, and more can use unique apps to reach clients. Consider these tips for developing your first app.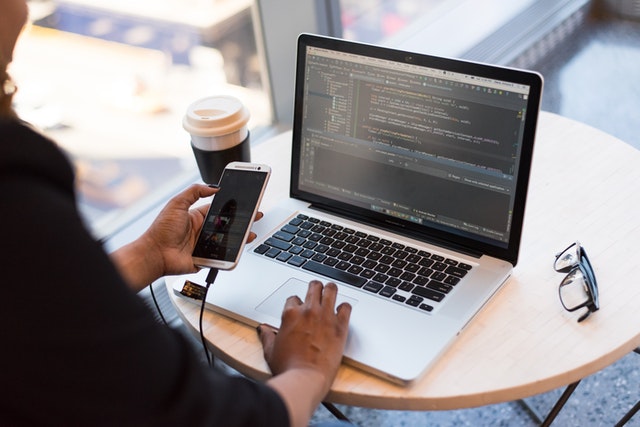 1. Think Beyond Basics
You don't have to graduate with a computer science degree to develop a useful mobile application. Traditional coding knowledge is an asset, but innovative low code development platforms enable creators to launch apps more quickly. Think outside the box and develop your app on a brisk timeline.
2. Outline Your Feature Priorities
Budget, time, and skill can impact your scope of features. Define your project framework and identify the most important features, such as in-app payment capabilities or social media sharing options.
3. Anticipate Regular Upgrades
Plan for period app updates and essential feature upgrades. You may include new features in later upgrades and fix user-identified glitches. App development continues after launch, as user data and increased real-world traffic test the operations in new ways.
4. Create a Digital Marketing Plan
Make sure that people know your app exists, and how it can enhance their lives. Create social media accounts and a website with information about your app. Present a full picture of how your app can become a necessary part of daily life. Link your online presence to iOS and Android app stores.
5. Incorporate Third-Party Services
You do not have to reinvent the wheel. Working with respected business partners or integrating commonly used apps with your own can boost interest and user retention. These integrations can be more time and labor-intensive than other features, and developers should consider their value within the primary user experience.
6. Eliminate Safety Risks
Secure app user data with password protection, data encryption, token validation, and cryptographic key management. Safety is paramount to the success and longevity of your project. Think about which combination of user protection components makes sense for your app. The balance of creating an easy-to-use platform and securing data can be challenging, and you should include safety in upgrade plans.
7. Optimize Mobile Performance
Users access apps most frequently on smartphones or tablets. Develop your app design with iOS and Android platforms in mind, as some features will need to be adapted for different hosts. Resolve glitches and bugs promptly so that users feel motivated to stick with your app through the early stages of a launch. Think about how to demand less battery to function smoothly.
8. Work as a Team
Surround yourself with qualified and motivated individuals. It is useful to have a team with a variety of professional backgrounds, like major company internships and small startup experience.
9. Present an Intuitive Design
Launch an app with a design that requires minimal explanation. Users should be able to navigate the app quickly and without confusion. Incorporating a "back" button, account profile section, and home page or feature hub is important.
10. Learn About App Technology Options
Think about whether a hybrid, cross-platform native, or platform-specific native app design is appropriate for your goals. These three main app technology options have strengths that lend themselves to a variety of functions, such as hybrid apps being more portable across multiple platforms.
11. Think About Monetization
Consider launching a paid app or enabling in-app purchases for upgrades like memberships. You may incorporate ads in a free app to lower barriers to new user adoption.
12. Consider Your Audience
Make each decision with your particular audience in mind. The most popular app in the store might function well for its purposes, but you do not need to copy it to be successful. Listen to feedback and engage with social media interest. Take the leap and reach your unique audience with a personalized app.