In this article, I will share the 10 Best Free Online File Storage Websites list. If you are running out of space on your desktop or smartphone its time take your files to the cloud storage. You can save files online without spending a penny on these sites.
Cloud storage means you can access your files from anywhere in the world from any device with an internet connection. You can upload any file types such as photos, videos, music files, software, documents, etc. to cloud storage and share it with your friends with a link.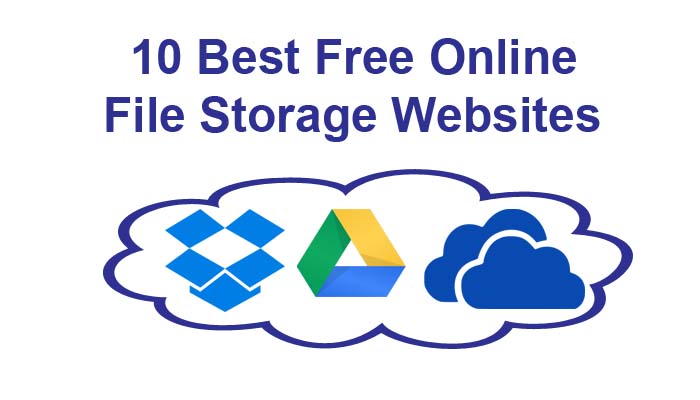 Here is the list of top 10 free online file storage websites that you can trust.
Top 10 Free Cloud Storage Websites
Google Drive
Microsoft One Drive
iCloud
Dropbox
Mediafire
Box
Mega
pCloud
IDrive
4shared
The services listed above are great to store, share, and keep your files online.