Smartphone processors are at the heart of the devices you love. Applications, screen size, and camera quality are typically what most smartphone companies advertise. However, you also need to know one key aspect while buying your new device – Does it have enough brainpower to make them function optimally? This is where the capability of a processor comes into the picture before buying a mobile phone.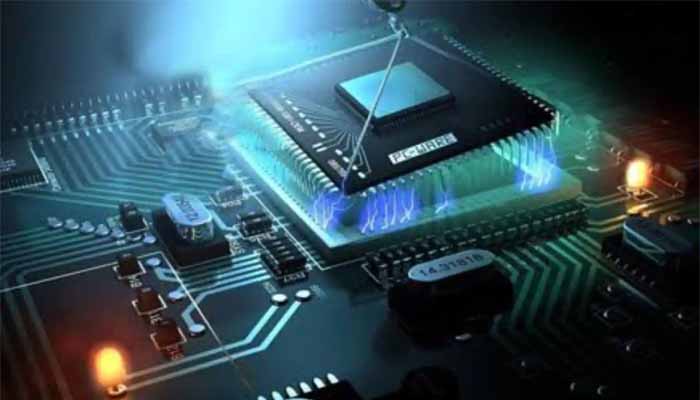 Understanding the Smartphone processor
A smartphone's processor is undeniably one of the most important components of a phone. The performance of the processor directly impacts the phone's speed, gaming performance, user experience, and battery efficiency. The better the processor, the smoother and lag-free the experience with these tasks. So before buying a mobile phone, thoroughly research the processor of the phone.
A processor's performance mostly depends on two specifications; the number of cores and the clock speeds it has to offer. A core is an element of the processor that implements and executes tasks. Smartphones today come with multiple cores and each core is designed to handle and execute tasks. The more the number of cores, the more seamless will be the performance while working on heavier apps. The current generations of smartphones come in a range of multi-core processors. Most commonly found are dual-core (two), quad-core (four), and octa-core (eight), with the latter being the most powerful. Some processors also come with Hexa-core (six), but they are pretty rare. With the fierce competition in the industry, there are plenty of options for phones in the under 10000 budget segment with octa-core processors.
Picking the right processor for you
Of course, a good processor is not the only factor to be considered while buying a new smartphone, but it could be a rather important determinant. A very high-end processor would imply investing in an expensive flagship phone but it's important to ask yourself whether you really need it. If you are looking for a phone which fits comfortably in under the 10000 price segment, is important to pick a smartphone with a processor that offers just the right amount of power.
There are only a handful of companies that make smartphone processors, out of which there are two who you really need to focus on; Qualcomm and MediaTek. Other companies like Apple, Samsung and Huawei also make processors, but they are generally used in their own devices.
Qualcomm is the leader in smartphone processors and is the most preferred choice for most android mobiles. These Snapdragon chips are using the ARM Cortex CPU with high-powered Kryo cores in their SoC's. Snapdragon processors and have powerful Adreno GPU compared with the other chips making them excellent for gaming.
Qualcomm has Snapdragon 200, 400, 600, and 800, with performance also based in that order. The bigger the number, the more recent and powerful the performance in that series. Qualcomm recently launched Snapdragon 845, which is their flagship processor and the highest performing yet. Most of the high-end devices you'd see are most likely going to feature this SoC.
MediaTek Helio SoCs
Mediatek processors can be equally good, especially in the budget segments. They focus on offering high-end features at much lower prices. Some of the Mediatek processors can be seen at par with Snapdragon. Performance-wise MediaTek's processors are solid performing. Their extra core processors enable intensive and heavy task performance and they are very good at multitasking too.
Now that you have a heightened understanding of smartphone processors, you may want to explore some options in the below 10000 price segment. The below Vivo phones come with a mix of Qualcomm and Mediatek processors and would make for great picks in 2021.
| Vivo Phones Under 10000 | Processor Type | Price |
| --- | --- | --- |
| Vivo Y11 | Snapdragon 439 | Rs 9990 |
| Vivo Y81 | Mediatek Helio P22 Octa core processor | Rs 8990 |
| Vivo Y71i | Snapdragon 425 | Rs 9990 |
| Vivo Y93 | Mediatek Helio P22 Octa core processor | Rs 9999 |
| Vivo Y91i | Helio P22 Octa core processor | Rs 6999 |
| Vivo Y66 | Mediatek MT6750 Octa core processor | Rs 9600 |
| Vivo Y81i | MediaTek Helio A22 processor | Rs 7990 |
| Vivo U10 | Qualcomm Snapdragon 665 core processor | Rs 8490 |
| Vivo Y90 | MediaTek Helio A22 Quad-core processor | Rs 6490 |
| Vivo Y12 | Mediatek Helio P22 Octa core processor | Rs 9609 |
Having seen the processing capabilities to look for in your next smartphone and the available Vivo phones at pocket-friendly prices, you may opt to buy your next mobile phone under 10000 through the Bajaj Finserv EMI Network. It's the perfect place to gain access to amazing offers with the flexibility to repay your EMI with flexible tenure.