Ever since the internet revolution has swept across the globe, it has changed nearly every way we function in the course of our daily life. From making payments to ordering a meal from a favourite restaurant to wishing friends on their birthdays and even inviting them to weddings, everything is just a click away! You no longer even need to wait for the early morning newspaper, to stay in touch with the latest news updates around the world!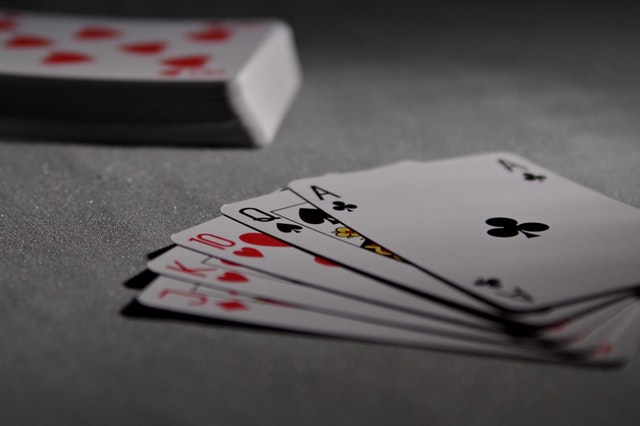 So, just like every other field has benefitted and adapted so well, the gaming industry too kept itself abreast of the latest technology and modified itself into a new digital avatar. Personal computers and gaming consoles have been replaced by smartphones and this has been embraced whole-heartedly, swiftly and thoroughly. The broadband explosion too has been a catalyst in the complete invasion of the internet, easy access to data has changed lives and how!
In the course of our daily routine, we do spend a large part of the time on the go. From travelling to work and back or travelling out of town on a vacation, it does get monotonous especially when one is travelling solo. Indulging in an exciting online game is the best recourse, and the best part is you need only one buddy in this journey, your smartphone!
C'mon…Let us find out the top five such fun games that are popular travelling companions in their digital online avatars.
1) Rummy (Card)
A skill-based game that is an all-time favourite, Rummy along with its variations such as Pool Rummy or Points Rummy has always topped the charts.
It tests the player's ability to think swiftly and strategize accordingly. One card is picked by each player from the closed or open deck to create sets (a combination of cards with the same rank but different suits) or sequences (consecutive cards of the same suit). The player who melds the 13 cards into a valid hand of at least one pure sequence along with sets and declares is the winner. Player's creativity, patience and adaptability are constantly tested and challenged in this online rummy game which is considered to be a brain- booster too.
2) Temple Run 2 (Action)
Based on the popular 3D video game franchise featuring an explorer who is chased by a group of demon monkeys, the online version Temple Run 2 has redefined digital gaming. An exhilarating game that includes jumping, sliding and running through forests and mines as the player navigates his /her way out of traps, falls and many other challenging situations in order to escape with the idol.
It is a thrilling roller-coaster adventure that keeps players coming for more!
3) Rebel Racing (Racing)
Racing games have been one of the first to adapt to the mobile gaming revolution by cleverly utilising the phones' hardware to create a steering wheel to " drive" the cars.
Rebel Racing is one such special road racing game that allows players to create customised dream cars and at the same time experience exceptional graphics and special effects while racing. Players can also collect and upgrade a fleet of classic supercars and take on the world's elite drivers in exciting wheel-to-wheel action
A hugely immersive game from start to finish to keep the player engaged throughout a journey.
4) Crossword (Word)
Test your vocabulary and exercise your brain on the way to work! Crosswords have been around forever…now download the App on your smartphone too and play on the go, without being connected to an internet service.
These are the best games to play solo, as you wait for your bus or train or even on long and boring flights. These digital versions even offer word hints and letter hints to encourage the players; the grid automatically adjusts to the smartphone screen too! An excellent way to broaden your thinking combined with ease of playing in a fun way thereby boosting your self-confidence.
5) Candy crush (Casual)
Loved by millions across the world and one of the most popular online games, Candy crush is a puzzle-solving game that involves switching and matching candies to proceed to higher levels. A "sweet" game that requires smart thinking in combination with quick moves, it also offers time-limited challenges that allow the player to earn boosters to help reach advanced levels.
So, the next time you set out on a journey, whether long or short, indulge yourself with this immersive ocean of online gaming. The monotony or the distance will not matter anymore.