Mouse Jiggler download for Windows PC. Mouse Jiggler is a very simple to use program whose main purpose is to "fake" mouse input in Windows and simulate small movements of the mouse. It is designed to prevent computers from showing screensaver when you're not sitting in front of your computer. It also prevents the computer from going into hibernation mode.
It can be used by those who don't want their computer to go into sleep mode. People who work online and get paid for onscreen time will also find this package beneficial.
You will see two options on the dialog box: enable jiggle, with which you will see the movement of the cursor, and "zen jiggle" mode, which does basically the same thing but does not show the cursor movement.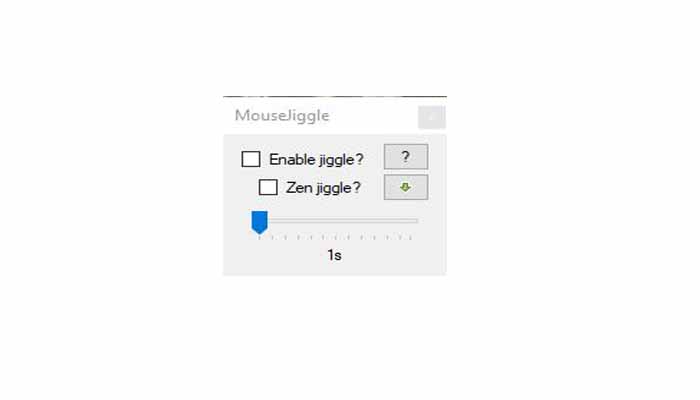 Features of Mouse Jiggler
Lightweight and easy to use
Prevents idle detection
Technical Specifications:
| | |
| --- | --- |
| Title | Mouse Jiggler Download |
| File Size | 39 KB |
| License | Free |
| Requirements | Windows 10 8 7 |
| Author | Alistair J. R. Young |
Mouse Jiggler Download link: