Windows 7 Home Premium with Service Pack1 download for 32 bit and 64 bit pc. Download the untouched official ISO of Windows 7 Home Premium with SP1. You can create a bootable USB with this Windows 7 Home Premium ISO file.
Microsoft's Windows 7 Home Premium is one of the most commonly used versions of Windows 7. It serves as a worthy upgrade of Windows Vista and Windows XP. With the help of its spectacular features, this operating system ensures that users enjoy more compatibility and integration of their computers with various web-based applications.
Right from the Start Menu, users can notice a big difference in the Windows 7 Home Premium as compared to its predecessors. It supports various software and hardware and comes with a wide range of features such as Snap and Jump Lists which make it arguably the easiest Windows to use.
Whether you want your computer to sleep or resume, this Windows has been designed to make sure that you can utilize your computer without much delay. Its wireless network connection is also noticeably fast and simple to use.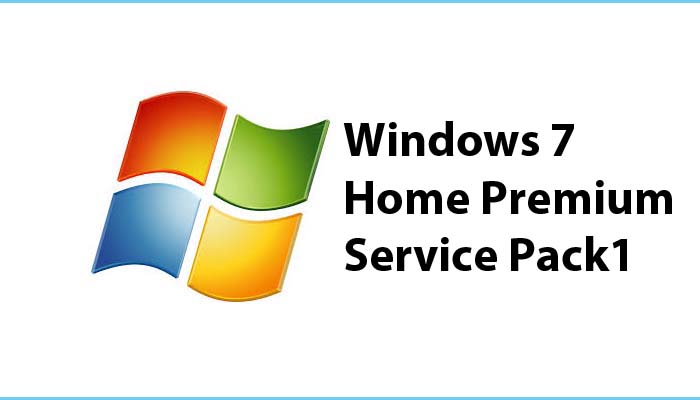 Key Features of Windows 7 Home Premium with SP1
Windows 7 Home Premium boasts of an improved taskbar that guarantees that users can navigate through their PC with ease. Amazing features like Snap, Preview, Windows Search and Jump Lists make sure that you do not have to spend hours to manage windows or find any programs or files. The Pin feature enables you to pin any programs you like to the taskbar; hence, you can launch them whenever you want with a single click. The presence of this improved taskbar is one of the reasons that Windows 7 Home Premium is considered as the easiest operating system.
This feature allows users to use a single home network for connecting several Windows 7 computers. You can utilize the HomeGroup to get files, music, and photos from other computers. Even if you want to share printers with other computers, this feature makes it possible.
This is an advanced version of the Internet Explorer. It has exciting visual previews and cues that simplify the process of surfing the internet. You can use this browser to search for any information from various platforms such as Amazon, Live Search, Yahoo, and Wikipedia. Also, its web slices allow you to get regular updates from top websites around the world.
Improved communication and file-sharing options
Windows Live Photo Gallery, Windows Live Family Safety, and Windows Live Mail are the astounding features that enhance communication and file sharing on Windows 7 Home Premium. By using Windows Live Photo Gallery, users can share their images on any photo website. Windows Live Family Safety helps you determine the site that your kids can visit while Windows Live Mail relieves the troubles involved in operating multiple email accounts.
Windows 7 Home Premium has easy, quick, and consistent wireless connections. With a single click, this version of the operating system can work seamlessly with Wi-Fi, corporate VPN, dial-up VPN or mobile broadband.
Windows Media Center is designed to allow you to watch various shows and programs on your computer via the internet. There is also Windows Media Player that can be used for viewing images, listening to music and watching videos. This media player also allows connectivity between your computer and a networked tool.
Technical Specifications:
| | |
| --- | --- |
| Title | Windows 7 Home Premium ISO with SP1 Download |
| File Size | 2.7 GB |
| License | Free |
| Requirements | Processor 1 GHz, RAM 2 GB, Space 20 GB |
| Author | Microsoft |
Windows 7 Home Premium ISO with SP1 download link:
For 32 bit: Download here
For 64 bit: Download here
Tags: windows 7 home premium 32-bit 64-bit ISO with sp1