Your download will start in a few seconds. Your file will be downloaded from a high-speed server. Our servers are in a USA data center that provides high-speed downloading.
Download not starting? Try this direct download link
It might take 2-3 hours to download the file depending on the speed of your internet. In the meantime check our recent post on How to pick the best gaming computer.
FAQs
1. "Cannot find 640×480 video mode" error
Solution: Just right-click on the game icon and choose Properties. Go to compatibility settings. Check "Run this program in compatibility mode for". Select Windows 7 as shown in the picture. Apply settings.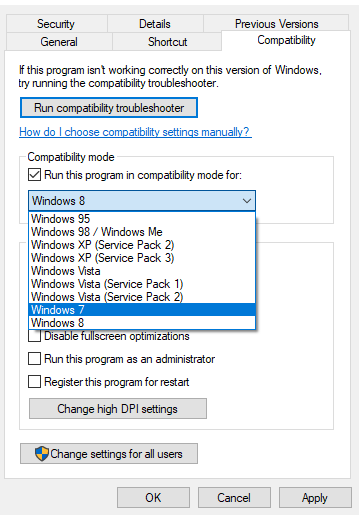 Still you are getting error then apply this second fix. Check the box "Run in 640×480 screen resolution". Apply settings.