It's no secret that SEO is pivotal for businesses. But what about medical practices? Is SEO still relevant and necessary? The answer is a resounding YES! It's more crucial than ever for medical practices to invest in digital marketing to remain competitive and visible online. It can help you attract new patients, increase brand awareness, and improve your overall marketing efforts.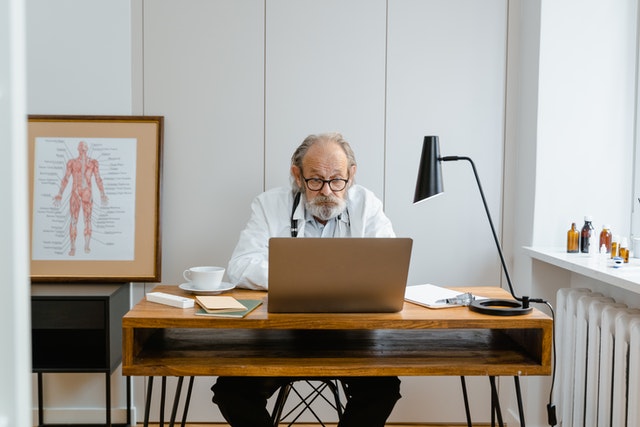 There are about 35,000 medical practices in the United Kingdom as of 2021–2022, which means a lot of competition. And for patients to find you, your healthcare needs to be visible on the first page of Google.
Investing in medical practice SEO can help you achieve this by optimising your website for search engines and improving your online visibility. By doing this, you'll be able to attract more web traffic and convert leads into patients. 
Some notable reasons are discussed below:
1. Improves Website Rankings
According to recent studies, 91% of people searching online will not go past the first page of Google results. Your medical website needs to rank on the first page for relevant keywords.
2. Attracts More Patients
By ranking on the first page of SERPs, it can help you attract more patients to your medical practice. Studies have shown that 75% of users never scroll past the first page of Google. If your medical practice isn't visible on the first page, you miss out on many potential patients.
3. Increases Brand Awareness
SEO professionals can assist you in optimising your website so that it appears higher in SERPs for relevant keywords and phrases. This will increase your practice's brand awareness and make it more visible to potential patients searching for your services.
4. Improves Overall Marketing Efforts:
As a doctor, you must be probably familiar with the saying, "If you build it, they will come." However, this isn't always the case. Just because you are running a website doesn't mean that patients will find it. In order to increase your chances of attracting patients, you need to invest in medical practice SEO and make sure your website is visible in SERPs.
5. Saves Money
While SEO may require an initial investment, it can save you money in the long run. This is because once your medical practice's website is optimised for search engines, you won't need to spend as much buck on paid advertising.
6. Get Ahead of the Competition
Studies reveal that most people don't go beyond the first page of search results when looking for something on the internet. If your website is shown on the second page or worse, you are missing out on many potential businesses. Your competitors will likely be ahead of you if they use the right marketing tactics. For such reasons, investing in SEO for your medical practice is essential to stay ahead of the competition.
Find the Right Provider
In 2022, the global digital marketing spend is expected to reach $374 billion. This means that there are a lot of digital marketing agencies out there to choose from. Look at some great tips to help you out:
Look for an agency with experience in healthcare SEO strategies:
The healthcare industry is unique and requires a certain understanding and knowledge. Look for an agency with SEO experience working with medical practices and healthcare businesses. This way, you can be sure that they understand your needs and can provide the best possible services.
Check out their case studies:
A professional digital agency will have case studies on its website that you can review. This is an ideal way to see what kind of results they have achieved for their clients.
When you search for a good healthcare marketing agency, you will undoubtedly find some good results, as many professional SEO medical agencies can provide you with the best services. As a result, it is critical that you carefully select the agency after thorough research.