We're living in the golden age of business software.
There's no doubt about that and while there's a solution to every process an online business needs to perform, being spoiled for choice is the problem.
Not to mention the price tag. Yikes. If you're dead-set on doing things on a budget (or otherwise don't have any other option), I highly recommend RSS feed readers. They're easily available and versatile and available at different price points.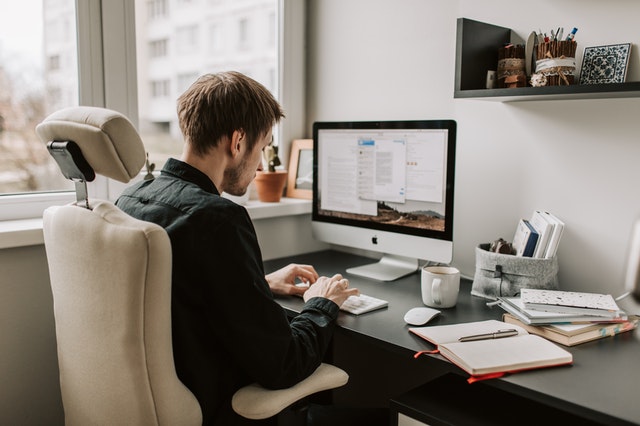 What does RSS mean?
You might not quite be familiar with RSS since it's not quite as popular as it used to be, but trust me when I say RSS is indispensable to online businesses. Many of the tools and platforms we use and love today exist because of Really Simple Syndication (RSS). The fact it's been used for over 20 years is impressive in itself.
Right, what is RSS? The protocol is simple. Users can receive and read content syndicated from a number of different sites in one place – the RSS feed reader. This is done simultaneously in real-time. You add a site's content to your reader by going to any site and subscribing to their RSS feed – that's it.
RSS feeds are XML files, which update as soon as a new post is published and the RSS feed reader then pulls that post at the top of its dashboard. That's it.
How can it be useful for your business?
Get to know your customers better
Who are your ideal customers? Do you know the answer? Because online businesses have to swim faster, their target audience is likely to change at an accelerated pace. Who your customers are now today might not be tomorrow. Plus, not many brands actually know their target audience in as great a detail as they think they do.
Through RSS, you can monitor any mentions of your brand online whether you subscribe to social searches on Twitter, comb through Reddit or receive Google Alerts. As a result, you gain valuable insights into not just the social sentiments towards your brand, but also how your customers talk and what they value. All these insights contribute to better-targeted campaigns and messaging. In turn, they strengthen the relationship between brand and customer and generate better quality leads.
Identify trends and important topics
RSS feed readers are excellent for research because that's what they were created for – keeping up with subscriptions. Whether you're a marketer or a content writer or a product developer, you need to know where the wind is blowing at any given time. RSS feed readers can show you patterns in the articles and posts you're reading so you can spot a trend as it's picking up steam.
This can be done by virtue of organizing your feeds into specific folders, screening feeds for what you need, and additionally adding actions as soon as an important article pops up into your feed. RSS feed readers now prioritize content discovery. Inoreader, for instance, supplements its content discovery function with powerful search features.
Keep track of your competition
Much inspiration can be found in one's competition. Online businesses are already swimming in turbulent waters, trying to stay afloat amidst rapid changes in consumer behavior. Rather than do all the hard work, emulate the competition. What are the successes you want to replicate? What are the mistakes you want to sidestep? What are the moves your rivals are currently making?
RSS is up to the task of tracking your competitors since they pull content from a variety of sources. Pull company blog feeds and newsletters just as easily as any new posts on their social accounts. No matter what content they put out, you can direct it to your RSS readers. If you're not sure how to subscribe, there are ways to create feeds. Don't want the hassle? Readers like Inoreader have thought about this obstacle by creating a browser extension that allows for an automatic subscription.
Develop a more personalized approach
At this point, you should know a lot more about your customers, the content that performs well as well as what your competitors are doing. One way to employ this knowledge is to turn it to your content calendar and ask yourself whether your content strategy works in your favor.
RSS can be used as a way to monitor brand mentions across all platforms, so whenever you get a mention – you will be alerted. This also gives you a sense of whether you're trending or generating good social engagement. Use RSS to create stronger content and better-targeted campaigns with the goal to create a more intimate connection to your customers.
Identify influencers in the field
Monitor social media long enough and you'll spot the voices, which generate buzz around brands. Although there's been much debate over whether we're done with influencer marketing, there's no denying that social media is good for brand visibility. TikTok is proving itself to be a massive success for retailers and publishers.
If anything, it's good to identify influencers in your industry and brand ambassadors, who are very invested in what you do as a brand. The most obvious benefit is to enter partnerships and leverage their voices, but you can also use their opinions.
Make your product or service better
Brand monitoring and social media listening through RSS will inevitably lead you to a much better product. Consumer tastes evolve over time and it's your job to figure out how to improve products and services to not just retain customers, but also attract new ones.
Also, no product is ever perfect. That's where customer reviews and opinions come through. By listening and responding to their complaints and feedback, you'll have all the research needed to then improve your product over time. But also don't wait for feedback to come your way. Source it out by polling and surveying customers on social media and store all responses in your RSS reader.