Fintech is one of the core and fast-growing industries in recent years. Its role always continues to grow which already made the fintech industry one of the vital components for different types of businesses. The role of fintech for businesses is increasing rapidly due to its potential to offer cost-effective solutions and improve efficiency.
Additionally, fintech offers scalability which allows companies to scale up their operations without huge investments in infrastructure or personnel costs. This makes it an attractive option for many organizations looking for ways to maximize their growth potential while minimizing risks associated with traditional banking systems.
Many experts or just society members think that this fame and role will be much more increased in 2023 as well as during the next few years. This is mostly due to increasing innovativeness and possibilities from fintech companies which are becoming the key to competitiveness in any type of market. In this article, we will have a deeper talk about the fintech industry and have a quick overview of 2022 trends. Mostly we will be focused on 2023 forecasts.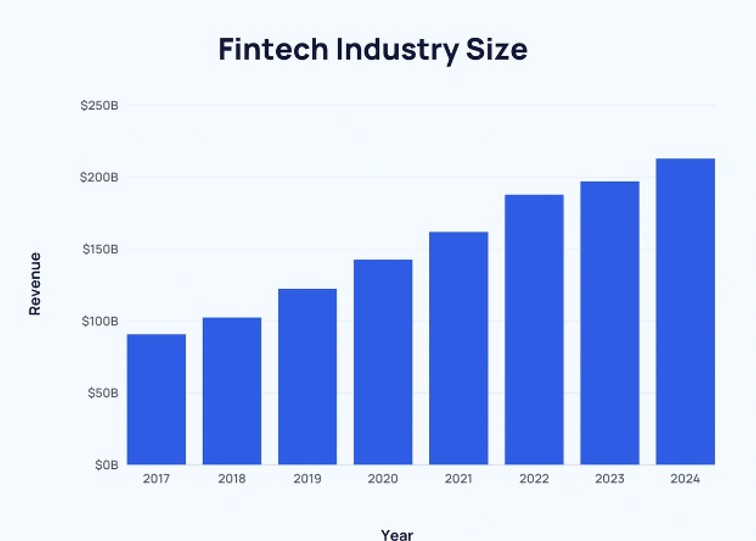 Fintech 2022 – Trends, Challenges, And Changes
Fintech, short for financial technology, is an emerging industry that uses technology to improve activities in the finance and banking sectors. It includes a wide range of services such as mobile banking apps, digital payment platforms, online lending solutions, and more. Fintech companies are typically startups that use innovative technologies to disrupt traditional methods of providing financial services. Additionally, fintech offers a range of innovative products such as digital wallets that enable customers to store money safely online or use it for transactions without needing physical currency or credit cards.
In 2022, Fintech has been incredibly successful and its role in the business world has grown exponentially. With the role, the involvement also is increased. Here we have to note that regions such as Asia or Eastern Europe are much more increased in 2022. If you take a look at these promising start-ups, you will see how the area of using such services as well as aspirations from new companies have increased.
The main challenge for the fintech industry in 2022 was to keep up with the rapid pace of digital transformation. Fintech firms needed to find ways to make their services more accessible and secure so they could continue offering innovative solutions that meet customer needs in an increasingly competitive market.
The fintech industry saw a variety of trends in 2022, including an increase in digital banking services and mobile payment solutions. There was also a rise in the use of AI to automate financial processes, as well as advancements made with blockchain technology. Additionally, there was an increased focus on customer experience through improved user interfaces and more personalized offerings from financial institutions.
Should We Expect Shining Fame For Fintech In 2023?
No matter the expert, every prediction is very positive for the fintech industry in 2023. These positive thoughts are due to the increasing demand for digital financial services, such as mobile banking and online payments. With more people relying on technology for their financial needs, there will be a greater need for innovative solutions that can help them manage their finances efficiently.
Additionally, advancements in artificial intelligence and blockchain technologies are predicted to revolutionize the way we interact with our money. This means that businesses within the fintech sector will have access to cutting-edge tools which they can use to develop new products and services tailored to customer demands. As a result of this increased focus on innovation coupled with an ever-growing consumer base, it's likely that by 2023 we'll see significant growth within this sector of finance as companies strive towards providing better user experiences than ever before.
The main trend of 2023 is increased fintech startups and more diverse services. There are many startups outlined that are expected to be more influential and raised on the market such as Chipper cash which suggests transfer services. Also, Razoplay is an Indian startup that provides payment services, and Rapyd which is well-known for its international payment services. Other startups with great prospects in 2023 are Gohenry, Nubank, Brex, Gravity Payments, and many others.
More specifically, it is expected that the value of the industry will increase and will reach more than 305 billion USD. Also, the usage of fintech services daily will be raised, and as forecasts expect 96% of customers around the world will use at least one fintech service every day. Also, the role of Robo-advisors will be increased and it is expected that they will manage about 3 billion USD assets. The trend of 2022 is, the usage of AI will be even more increased and will reach 95% customer interaction. Additionally, as you may know, mobile payments are the most popular fintech service whose usage will be even increased and expected to reach more than 100 million users. All these expected statistics definitely prove that we should wait for the even more shining and developing era of the fintech industry whose role will be much more increased than it is now.