Medical informatics (MI) is a scientific discipline that studies the processes of receiving, transmitting, processing, storing, distributing, presenting information using information technology and technology in medicine and healthcare. In this area, custom healthcare software development company play a huge role, they bring modern technologies and experimental solutions to the masses.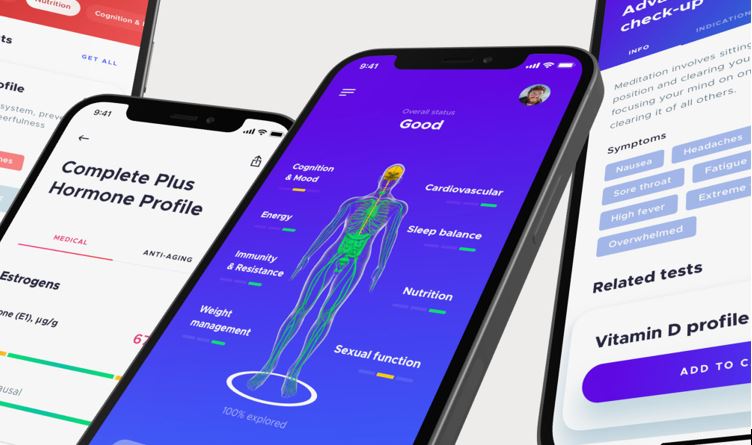 More narrowly, informatics is understood as a technical science that systematizes the techniques and methods for creating, storing, reproducing, processing and transmitting data by means of computer technology, as well as the principles of functioning of these tools and methods of managing them.
What software can VITech develop on order?
1. Health facility management programs
2. Programs for doctors
3. Hardware and software complex: electronic registry
4. Various software for new equipment
Health problems can be classified as urgent, so they increasingly want to be solved with the help of mobile applications. If a person needs the services of a clinic and he has to choose either to search for a suitable institution on the network and make an appointment by phone, or use a simple and understandable application, then the choice will fall on the second one.
For those who provide medical services, their own mobile application will not let them lose a huge amount of audience.
The application saves time that would be spent trying to get an appointment in the standard way. In the application for registering in the hospital, it is enough to make a couple of clicks on the smartphone screen.
What will the application from VITech give to the clients
The mobile application will help:
get a socially significant product that can help people;
increase customer loyalty;
build close relationships with clients;
keep in touch with the client regardless of his location;
make it easier for potential customers to reach you;
collect statistical information about the client base and consumers.
What medical applications do they develop?
A medical guide that contains information about drugs, medical articles or a list of symptoms, by marking which you can find out if a person is sick and how to proceed.
An assistant for pregnant women who will talk about proper nutrition, useful and harmful loads and work on your weight.
Corporate, where any clinic, medical center or hospital can have its own channel of communication with their clients to solve problems, provide useful information, etc.
Health apps such as water monitoring, calorie calculator, diet tips, etc.
Main stages of VITech work
Analytics
Before starting to develop an application, we are engaged in determining the target audience: its portrait, traits, characteristics, key goals and objectives. After collecting information about the audience, we prioritize the implementation of the features that should be in the application, and give a preliminary estimate of the budget and timing.
Design
At this stage, we form the project structure and create page prototypes for the iOS and Android versions of the application. Next, we think about the controls in the application and how they relate to its screens, functionality, and each other. In other words, you will be able to see the logic of the application before it starts to be implemented. We are working on a common system architecture: what services will be, what they will be responsible for, whether there are integrations with other systems and how they interact with each other.
Creating the Application Model
Next, we define the style of the application: color palette, fonts, illustrations, icon, etc., apply this to the prototype and get the design concept. According to it, it is 100% clear how the application will look and work. Together with the corresponding specification, developers receive a design layout of the application.
Development
Developers receive the design and refine the project estimate. Their task is to lay out each screen and write code that logically connects them and allows the approved functionality to work. Also, with the help of code, they establish interaction between the visible part of the application (frontend) and its invisible part, where data is stored (backend).