Virtual machine file systems are one of the many advantages of virtualization. The abstraction of a computer's layer to create a virtual file system presents some unique advantages for its users. Unfortunately, this method of file system management also poses its own unique challenges. When challenges arise in accessing data on a virtual file system, VMFS tools are deployed to rescue the situation.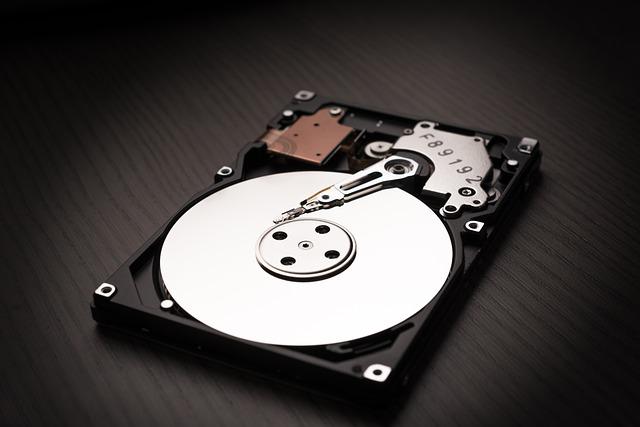 DiskInternals RAID Recovery
Raid Array of Independent Disks (RAID) is a storage virtualization option that combines physical disk drives into one or more logical units for specific purposes. In the case where you are having problems with your RAID array, you should deploy recovery software that has a track record of successful data recovery.
DiskInternals VMFS recovery comes with a built-in RAID recovery option that is useful for reconstructing a corrupted RAID array. DiskInternals software can work on inaccessible or damaged RAID controllers to reconstruct and fix the underlying issue. As a recovery software, DiskInternals restores virtual machine disks from corrupted hard drives and RAID arrays. It restores access to data that sits on the corrupted hard drives.
What VMFS Recovery is Suited for
VMFS recovery tools like DiskInternals software are useful for data recovery, virtual machine file system recovery, and for reading and repairing VMDK files. VMFS recovery tools are suited to operate on and read VMware VMFS file systems.
Interestingly, using DiskInternals software packs more functionality and guarantees the recovery of your data that is inaccessible on your VMDK. You can trust DiskInternals software as a reliable VMFS drive that is useful for recovering your data from corrupted and inaccessible storage devices.
How to Recover data files from DiskInternals VMware recovery software
Using a VMFS Recovery tool should be easy. Usability is one of the main thoughts that DiskInternals team put at the forefront of their design process when putting together its VMFS recovery software. To use DiskInternals VMFS recovery tool, follow the steps below
Download and Install DiskInternals VMFS Recovery Software
To begin VMware recovery launch the executable file you downloaded off the internet to your local machine. On launching, you should see the installation wizard with directions on installation. On completing the installation, you can double-click on DiskInternals icon to start your data recovery action.
Select File System For Recovery
On the screen after launching DiskInternals software, click on the wizard hat to select the file system you wish to perform your action. From the options, you can select between NFTS, FAT, EXT, and VMFS file system. After making your selection, click on 'Next' to proceed.
Select Data Type for Recovery
From this screen, you have the option to select the data type you prefer for recovery. You can use power search technology to carry out a complete list of data that is recoverable. This search option also presents the best ratio of data recoverability. Click next to proceed with the complete search. This search may take a while to complete. On completion, preview the files you wish to restore and recover to the folder of your choosing on your local storage.
Conclusion
VMware recovery software is a useful data recovery tool that is helpful in restoring data from logical corrupted virtual disks. You can rely on DiskInternals software to recover both data and metadata from your virtual machines and virtual disks. If you want to get access to your files soon, you should proceed to download DiskInternals software for a superior data recovery service.