As time goes by, we see a growing number of video-sharing platforms. Famous sites like YouTube or Instagram have successfully motivated people to create and share their unique videos as content enjoyable to others.
Sometimes people say that making videos is hard, especially for the technical part. In actuality, you don't even need to have a horse-powered PC or high-quality cam to create your content. With the power of creativity and imagination, you can turn your ideas into a medium everyone can see.
For those having this technical limitation, we want to offer a list of online websites that can help you to edit your videos. They're mostly free and already packed with essential editing functions.
Since these are online platforms, you still need a decent internet speed to access them. It's also better if you have protection to mitigate the risk of getting hacked through the internet. Using VPN is a simple thing you can always do. You can easily install a VPN on your laptop or PC, and you're good to go. For those using MacOs, Cyberghost introduces you to top MacOS VPNs in the world.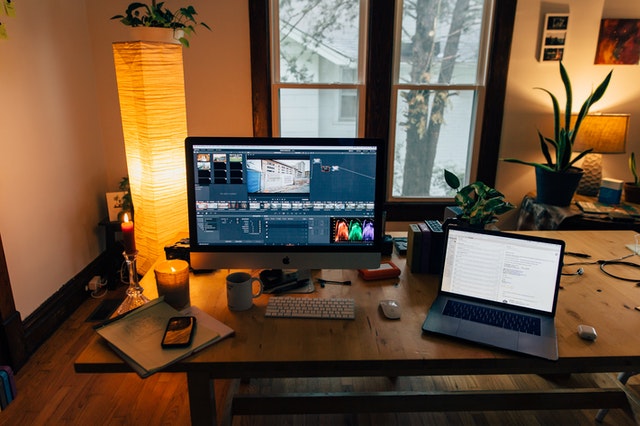 Back to the video editing platforms, here's the list of the best video editing sites you can try right on:
1. Clipchamp Create
The first one on the list is Clipchamp Create. The platform offers easiness and incredible usability for everyone wishing to make a decently edited video. The site allows users to create their videos for free along with other features. It's easy to learn about the site's interface and feel free to use your videos anytime without limitations.
2. Online Video Cutter
The next is Online Video Cutter. Just as the name implies, this is the website you need for cutting or trimming videos. If you happen to have a very long duration video, use this site to trim parts you don't need. You can also meet exposure controls and color controls.
3. Movie Maker Online
We think you're already familiar with this video editing tool. Moviemaker online is the tool you need to make HD animated videos. Videos created out of it don't contain any annoying watermarks. Plus, you are allowed to use basic editing functions such as filters, effects, and transitions.
4. Magisto
Another best tool we have in our recommendation list is Magisto. On Magisto, you can edit videos manually or automatically. The website has an AI technology that could detect parts of the videos that can be highlighted. It will add special effects to them to make the video more eye-catching.
Manual editing is also possible by accessing all the available features. Edit the videos in the way you've always wanted, and don't be shy to try something new.
5. Kapwing
If you want to crop and resize your video, Kapwing is the place to go. It's still considered an important tool for anyone who wants to do light editing. If you're going to cut something off the video, feel free to use this website anytime you need.
However, the site only offers basic editing functions, which can be considered entry-level. But, Kapwing will not put any watermark on created videos.
6. VideoLouder
VideoLouder is the preferable option if you want to adjust the audio. If you do require a tool for light editing, this is the one for you. VideoLouder, as the name implies, can make your videos louder depending on the situation.
Users can freely adjust the audio in any way they want. They can both decrease and increase the audio effortlessly.
7. RenderForest
These days, finding free video editing website is getting harder. Since most companies already understood how to milk something out of their free platforms, finding one usable and ads-free site is another difficult task.
But, RenderForest could be your best option for the online video platform that holds the best of both worlds. It has no ads and won't put any watermark on your videos. Even though the site itself is free, users can subscribe to get the advanced features.
8. Lumen5
WordPress users are undoubtedly familiar with this website. Lumen5 is a platform when you can turn articles into videos in just a few minutes. However, this feature is only available once you subscribe. But don't worry, free users can still enjoy the other stuff within, including the basic editing features. If you want, you can take a seven-day trial to see whether it's suitable for you or not.
Last but not least is Hippo Videos. The website has two versions, free and paid. The free account is still usable, but it does have a few editing limitations. You can try this online video editor to add some things into your videos, including texts, emojis, or text boxes to add specific information about some parts of the video. The website is ad-supported but won't put any watermark on edited videos.