If you have an iPhone, you can expect the best performance and high speeds. However, these speeds are often contingent on your internet connection. So, if there is some issue with your iPhone's WiFi reception or the connection itself, then you'll have problems with your phone's performance. You could explore Spectrum internet prices and other such options to get the best possible network in your home. Then, you'll be able to surf the web on your iPhone as efficiently as you want.
However, there might be some other underlying issues causing WiFi performance to slow down on your iPhone. You need to figure out these root causes so that you can get the optimal speeds you deserve. Most of the time, these causes are quite minor, and you can fix them easily. Here are a few common ways you can improve your iPhone's WiFi performance.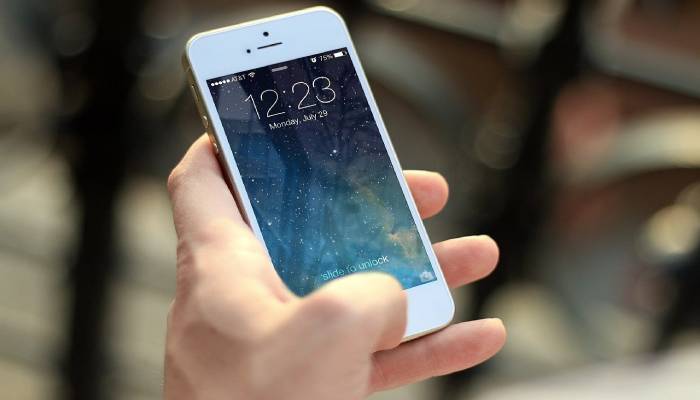 Restart Your iPhone
This is the first thing you should do if you feel your iPhone's WiFi performance is not at par. Often, you may have multiple apps running in the background or automatically updating. When you restart your iPhone, then these apps are automatically shut down, along with any extra functions.
Resultantly, when you reconnect to your WiFi, then the speeds go back to normal due to the lack of interruption. Simply press one of the volume buttons and the side button until you see the restart option on your iPhone.
Restart the Router
Often, your internet connection is the problem behind your iPhone's slow surfing speed. Confirm this by checking your other devices. If the internet is slow on all your devices, then you can identify that your connection is the issue.
The simple fix for this is restarting your router. You just have to press the power button at the back of the router. Then, wait for its lights to come back on again. When you check your devices again, you'll notice a bump in speed. This is because routers also tend to have backed-up caches, so you need to reboot them to get a clearer experience.
Forget & Reconnect to Your WiFi
There are many simple solutions for getting your regular WiFi speeds back again. One of these is forgetting the network on your iPhone and signing in again. To do this, you just have to go to the network settings and select the relevant WiFi connection.
Then, you can reconnect to the WiFi connection. While this may seem like a very arbitrary measure, it is actually quite effective most of the time. In addition, it's quite easy, so you really don't need any sort of tech know-how for this solution.
Remove Thick iPhone Cases
Sometimes, your iPhone's WiFi signal receptors may not be getting the full signals they can get. This often happens if there is something blocking your router. Therefore, you should remove all obstructions around the router.
Your iPhone case may also have a role to play in this. If you have a very thick case around your phone, it may be blocking signal reception and reducing the WiFi signals. This affects your iPhone's internet speed and can be quite frustrating. So, make sure your case isn't too thick and doesn't block the receptors of your phone.
Keep Your iPhone Updated
If your iPhone is outdated, then you won't be able to get the full WiFi performance you can usually get. So, you should make sure you install any updates. There are regularly new iOS updates available, and you should not ignore them. Otherwise, your phone will slow down in general. This obviously affects WiFi performance as well.
So, whenever you see a new update, install it, and reboot your iPhone. These updates are also necessary for giving you the full suite of security options Apple offers. These updates also offer a number of other features, so you should keep up with them for the best device performance on average.
Reset Your iPhone Settings
Your iPhone may be overloaded with data, elements, and background apps. Therefore, you may have to clear it up every now and then,. This will help boost your phone's WiFi performance and remove lags. So, go into your iPhone's settings and reset them if you feel your phone's performance is not at par.
This reset will preserve all your data and files but will set your phone's wallpaper and display back to its default settings. However, this is well worth the performance boost you get, so you should do it anyway.
In conclusion, your iPhone's WiFi may not be performing well due to a variety of reasons. However, you can easily fix this issue by troubleshooting through some simple solutions. Then, you'll get those fast speeds you're used to.