On a daily basis, HR managers confront a variety of difficulties. But, none are more pressing than employee onboarding. The demand is unquenchable, but the skill pool is shrinking.
Despite the talent shortage, success in searching for the appropriate applicant has become more crucial than ever. However, after you've found the proper individual, you'll face an even greater obstacle.
What if the new hire leaves for greener pastures? After spending many hours finding, interviewing, and recruiting the appropriate people, all of your hard work will be for naught. You'll be back to square one.
So let's run through a few things you need to understand about onboarding. When you finish reading this guide, you should have a much better idea about how to go about the process.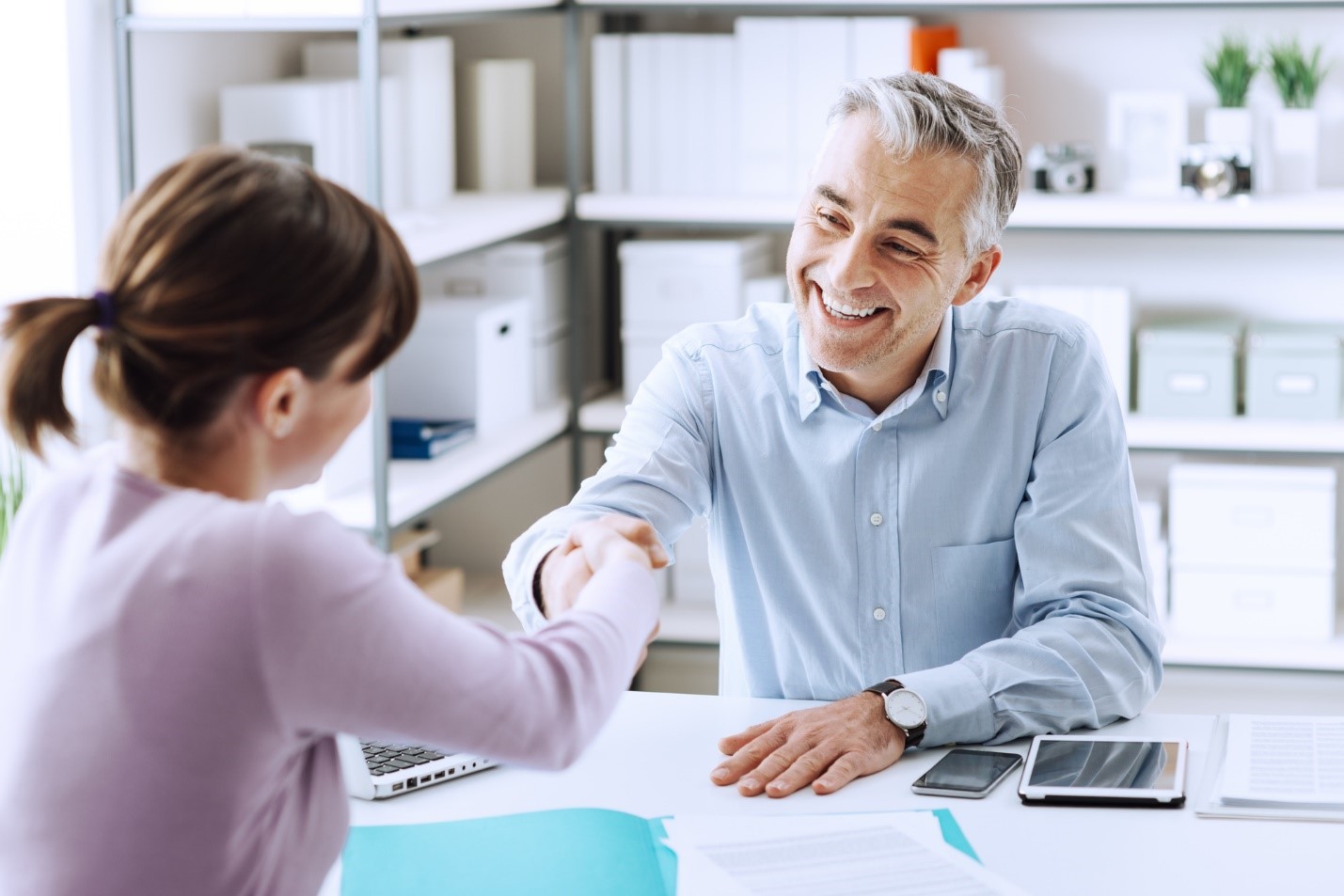 What Is Onboarding?
The term "employee onboarding" is different for each company. While the procedure is almost the same, each onboarding program is distinct according to the duration and activities that each company uses.
Some members of HR management see onboarding as primary paperwork. More dedicated and intelligent team members have a different take on the significance of employee onboarding.
As part of employee onboarding, they evaluate the whole period from when they make an offer until the time an employee becomes a valuable contributor to the company.
So you can see onboarding as the moment you make an offer, and the time the person begins to perform well in their new position. Onboarding encompasses all processes that take place during that period. This can include the orientation program, setting up performance measures, training plan, and establishing a feedback loop.
The Onboarding Process
The process is about acclimating new workers to the surroundings and culture of a company. However, the time it takes to do this may differ from one company to the next.
Some companies regard onboarding as a one-day event, while others view it as a 12-month process. Whatever the case, employee onboarding should begin almost straight away after a potential employee receives an offer letter.
Let's take a look at how you can improve your onboarding process in the following sections.
Streamline Your Onboarding Process
Following the lengthy interview process, employee onboarding is the first encounter an employee has with the company. If the process does not meet your employee's expectations, they may come to regret accepting the employment offer.
Or, it could be the case that a flawed onboarding process may negatively impact their impressions. It may lead them to have biased views about the business and eventually drive them to leave early.
You need a robust employee onboarding process. This way, you can assist your recruits in settling into their roles better. They will also get to know the business, clarify their job objectives, and form positive relationships with other employees.
Employees that have a positive onboarding experience feel welcomed plus they also integrate quicker into the current organizational environment.
And you have to think; HR managers already have a lot on their plates. Even the prospect of dealing with the massive quantity of paperwork in the onboarding process is daunting. Thus, simplifying the onboarding process impresses new workers while reducing the HR team's workload.
Onboarding Software and Automation
You'll need a robust employee onboarding procedure to avoid last-minute misunderstandings and compliance concerns. An effective employee onboarding software does the following:
Provides you with a well-defined onboarding template
Reduces the amount of turmoil caused by paperwork
Shortens the life cycle of employee onboarding
Reduces humans errors and manual intervention
Lessens the HR teams workload making it more manageable
Delivers consistency to all hires
Makes the process flow transparent
Gives a memorable experience to hires
So as you can see, there are many aspects of onboarding to think about and potentially improve with the help of software. Check out https://WorkBright.com/ if you want to learn more.
Now, let's move on to looking at a strong example of a good onboarding process flow.
Make an Offer
After the recruiting, you begin the onboarding procedure. An HR manager will send a welcome email with some important attachments.
Once they choose an employee, they will send the offer letter, links for forms to fill out, and policy documents. Maintaining transparency in the approach familiarizes employees with its culture and informs them of what to expect.
The Candidate Accepts the Offer
When a candidate accepts an offer, better companies will set up a brief call to go through the paperwork. The company will also go through the perks and rules, as well as set expectations.
Keeping new hires engaged will confirm their decision to accept the offer and help them form strong emotional bonds with the company. This is the ideal time to begin planning the staff orientation agenda.
Waiting Period
Even when a candidate accepts the offer, it doesn't mean they'll show up on the agreed-upon start date. During the waiting time, the employee may be receptive to alternative job offers from other companies.
As a result, it is vital to establish a positive working relationship with the employee. Let the employee know how much you regard them. When structuring your staff onboarding process, it's a good idea to include a waiting period.
The First Day
Most recruits experience a range of emotions on their first day. At the same time, they are worried, joyful, enthusiastic, and nervous.
Thus, HR managers' primary responsibility is to enable recruits to feel at ease. Making recruits feel comfortable will ensure their commitment and help them focus on their task.
HR personnel will be less stressed if they have a simple employee onboarding checklist. Before the employee joins the company, there are a few things HR need to do:
Have the schedule for orientation ready
Get all the employees IT equipment and desk ready
Provide relevant office supplies
Make a salary account
Give the employee a mentor
A mentor or work buddy is crucial for new employees, as the mentor will make the employee feel at ease. Also, when anyone starts a new job, they will have loads of questions. The mentor should respond to these instead of busy managers that don't have the time to spare.
Work With Other Departments
Coordination with supervisors and coworkers is critical, as is notifying them of the new employee's start date.
HR personnel may solicit the assistance of coworkers to prepare the new employee's cubicle. Plus, they can arrange one-on-one welcoming meetings and plan an introductory meeting.
Orientation and Training
An orientation session gives the hire a summary of the organization's values and some insight into their goals. Orientation gives hires relevant information about the teams within the company, team processes, and company policies.
This is the right time to set role-based goals and objectives for the next 30 to 90 days to show the new hires what they need to focus on.
Most businesses plan the training session to get their workers up to speed fast. This is because a large percentage of employees require some basic training to get started.
Employers may analyze recruits' abilities and knowledge. Then they can build a customized role-specific training plan tailored to their skill set by conducting a skill assessment.
First Quarter Goals and Expectations
The main goal of this phase is to verify and assess that the employee's and the organization's expectations are in sync. You should fill this stage with active discussions regarding the new hire's development and efforts to become an integral part of the company.
Here's an onboarding checklist of actions that HR professionals and managers must do to keep recruits on board for a long time:
Examine the employee's experiences to see if it meets their expectations
Examine their efforts and provide feedback
Check to see if the employee has any difficulties or concerns
Discuss career planning and advancement
Obtain feedback on the onboarding process as well as any ideas
Determine whether they require any extra training
One of the most critical aspects on the list above is career planning and advancement. If you are looking to hire some of the best talents, you need to ensure they have room to develop and move up in the company.
You can't think you can lure every employee into your company with a high salary and perks. Passionate and talented individuals want to learn and improve throughout their careers. So, it's also a good idea to pair up new employees with mentors they respect and can learn from.
Also, if you follow the checklist above, you'll have detailed records of how your onboarding process succeeded and failed. This way, when the time comes for a new recruitment drive, you won't make the same mistakes as before.
Embrace Onboarding Technology
HR leaders, regardless of the size of their organization, often have too much on their plates. They've already spent too much time looking for the proper materials, and by the time onboarding begins, they're fatigued.
Rather than adding to their tiredness by requiring them to do things the traditional way, automating the process can decrease their effort. Reputable onboarding software is key for doing this.
You may reduce manual reliance in the worker onboarding process by ditching the checklist and paperwork with HR workflow automation software. You can optimize and simplify the complicated approval process with automated staff workflow. Furthermore, because the procedure would be transparent, getting status information or pinpointing problems becomes simple.
If you use onboarding software, you won't have to chase recruits and managers around the office to accomplish their duties. It's taken care of by the system. The relevant individuals are notified when there is a delay in the workflow. The only time you must interfere is when the system encounters a snag.
You don't need to spend a lot of money on HR Management Software. Neither do you need to rely on your IT staff to build complex software to automate the workflow.
You can automate the entire employee onboarding process using a simple workflow application. Even HR employees with little technological experience may use the drag-and-drop interface. They'll be able to design an automated workflow from scratch or adapt an existing onboarding template to meet their needs.
Choose Candidates Without Bias
One issue many companies have problems with is hiring suitable candidates. The main issue here is you're often looking for someone to take someone's position.
It may be difficult to resist falling victim to your own biases throughout this process. And this is true if your former employee was a superstar or someone you're not too unhappy about having to replace.
Don't settle for a carbon-copy applicant of the one that just left. The converse is also true: don't recruit someone you like because they're not like the former employee you're glad to see depart.
Hire individuals because they're brilliant and suit your company's culture. Don't hire them because they tick a box on your mental checklist of who they should or shouldn't aspire to be like.
A perfect CV is the first step in demonstrating that a candidate fits your firm. Sit down with them and have a conversation about if their technical talents match the bill.
Discuss their ideas, objectives, and anything else that comes to mind. Not just for you but also for them, being able to connect with the human side of your prospects will go a long way.
Employee Onboarding Made Easy
We can't stress enough the importance of using software in employee onboarding these days. With good software, you can take the pressure off your HR team and make the experience more streamlined for every hire.
Thanks for checking out this guide. If you found value in this, please check out the rest of our blog for similar posts.