It's no secret that so many projects go over budget and schedule because of poor quality data. If you want to achieve a successful project, meet your deadline and not exceed your budget by too much. The first step is to make sure every piece of information in each task is accurate and reliable.
The next time you hire someone – or yourself – for a project, check out their work history and references before bringing them on board. Use this as an opportunity to ask what they believe was their biggest mistake and learn from it. Then make sure to take time before starting any new project to determine exactly which tasks need completing for it to be done right.
You can put together a complete list of deliverables along with the exact time, cost, and experience requirements. This way, you can work together efficiently to ensure your project is completed on schedule and within budget.
Many of today's websites are based on pre-built website templates available for purchase online at very low costs. However, building a website from scratch is also an option many independent entrepreneurs opt to do rather than purchasing one of these template-based sites.
Which option is better? What should be considered before making an investment in a website template or going the custom website route? The following article provides some insight into this question by comparing the benefits and drawbacks associated with each approach: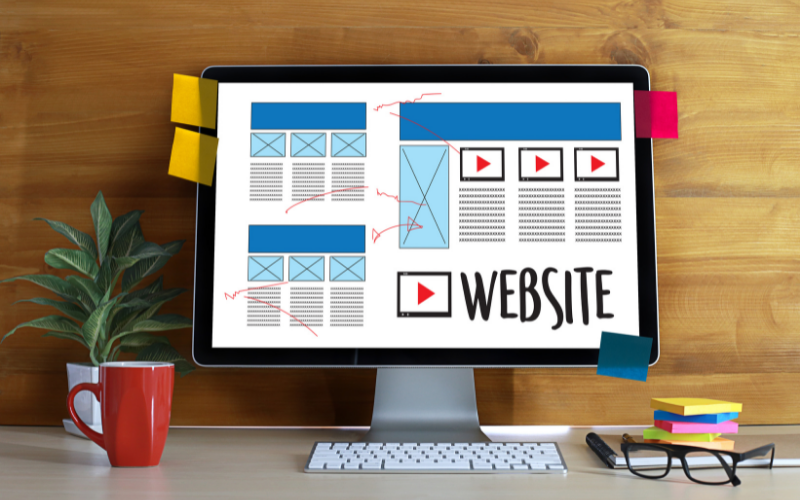 How Much Do Website Templates Cost?
Website templates usually come with an initial fee or annual subscription and additional expenses related to required web hosting and necessary software.
If we talk about the average cost, online platforms offer different prices and packages – from $50 to $500, depending on the features.
Here's an example:
Some providers also offer free website templates without any restrictions or hidden terms and conditions (e.g., a free version is limited to 50 pages; for more elements, there will be an additional fee). However, these freebies often come with limited capabilities and rudimentary functionality.
The total price of a web design typically includes two components: development costs and template licensing fees. All told, launching a simple personal blog can cost you around $200 – $300, whereas building a fully-fledged eCommerce site can set you back over $1,500.
One of the key elements that affect website costs is the number and complexity of pages.
As a rule, there are three types of websites:
• simple one-page layouts for launching an ad campaign
• 1-2 page personal projects
• complex sites with over ten pages – ideal for small businesses
As we can see from the above examples, choosing between buying or building a website template can be tricky and depends on your individual needs and financial resources. If you only need to make minor changes to the existing design (e.g., replace photos and texts), purchasing a ready-made solution would be sufficient.
However, if you want to customize it as per your requirements (e.g., add new functionality like online stores) and add new pages or integrate with third-party software, building a website from scratch is the only way out.
What are the Benefits of Buying Website Templates?
As mentioned above, when you buy a ready-made website template instead of building one from scratch, you get a product that is already tested and proven to work. You can immediately launch your business website without worrying about functionality and design aspects.
What are the Disadvantages of Buying Website Templates?
While buying a complete solution has its benefits, entrepreneurs who often opt for this option end up dissatisfied with their purchase because they cannot customize the template as per their requirements. As a result, they have to either use it exactly or hire web developers who make the necessary changes.
In both cases, you will have to spend more money and time on product customization – thus negating all potential savings from buying a template in the first place.
What is more, there are thousands of ready-made website templates available online. As a result, it can be challenging to find a proper match for your business needs among all those options.
To avoid wasting your precious time and resources on a wrong choice, ask yourself a couple of simple questions before making an order:
What is my business?
Who are my target clients?
In addition to these basic queries, always check if the selected template features a responsive design and meets user experience standards (UX/UI). These are the primary conditions that will help you assess if a template is suitable for your business.
How Much Does it Cost to Build a Website Template From Scratch?
Typically, building a website from scratch can be much more expensive compared to buying an already-made solution. If you opt for website customization, make sure to adjust the cost factor with other expenses related to product development (e.g., graphic design, testing, etc.).
Patrick Mitchel, head web developer at NowLoan UK – a website that helps people with bad credit find lenders told us "Complexity and authenticity in a web project inevitably leads to higher expenses. If you're buying a template, you're building something that's already been done.".
Why Should I Design My Own Website Instead of Finding "Ready-Made" Templates Online?
A ready-made web template may not be suitable for your business website for various reasons:
Lack of necessary functionality
Limited design choices
Poor optimization for mobile devices
To avoid these problems, you should design your own website. In this case, you can meet all business needs and add any desired functionality. Furthermore, a unique design is sure to increase the number of visitors and improve SEO rating.
Before starting a web design project from scratch, make sure to define your goals. It would be best to have a user-friendly interface that allows visitors and search engine bots to navigate the site effortlessly to succeed in online marketing.
The most common mistake among entrepreneurs is that they focus on making their websites look great instead of ensuring usability concerning site content organization. As a result, the viewers get frustrated when they cannot find what they are looking for and leave the website.
A well-organized web page with a straightforward navigation structure is also suitable for search engine optimization. This is because Google and other popular search engines use advanced algorithms that help present users with the most relevant results in SERPs (Search Engine Result Pages).
Conclusion
We all live in a world where everything evolves so fast. And it has become vital to keep up with the latest trends when designing websites. Most people often think that when they hire designers or developers, they just hire someone who designs and creates the website – but actually, what they provide is much more than just design or development services. They offer solutions that will meet their requirements and exceed their expectations in terms of quality, creativity, and technical aspects like speed and performance, security and uptime, and user experience.