Amazon started in the back of someone's garage but is now the leader of multi-billion dollar industry. This has caught the eyes of many aspiring entrepreneurs wishing to cash in on the big bucks. Are you still on the fence about starting your own e-commerce shop? You may decide to join the flock after reading the next several paragraphs.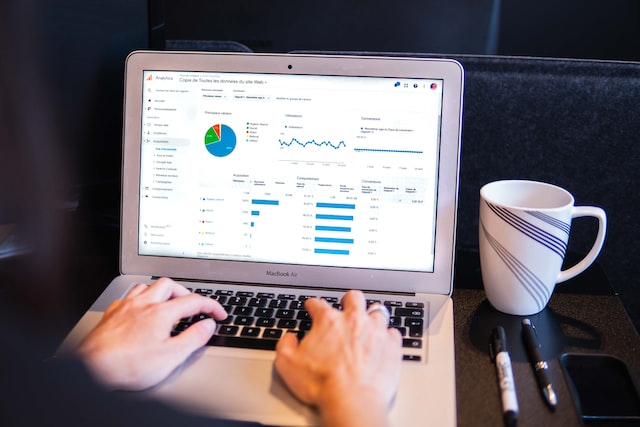 Consumers Favor the Underdogs
Big name brands used to dominate the market in every possible niche, but now, it's not the case. New businesses spring up every day and can become just as successful as the big boys. Many consumers enjoy seeing new labels on the shelves, while others love trying out new products just to be the first to submit video reviews on Amazon. Things are on the up and up for the underdogs as the market shifts from big chains to smaller labels.
A Drastic Drop In Retail Stores
Thanks to the advent of the internet, people are now prone to making purchases online instead of in person. Anything can be shipped to your door with just a few taps on your smartphone, making it hard for brick-and-mortar stores to compete. As such, physical retailers have been led to shutting down in droves, leaving consumers to find other ways to get their goods. You can fill the void with an e-commerce store of your own.
Low Barrier to Entry
In the past, aspiring entrepreneurs needed a lot to start their retail business: inventory, staff, a building, and more. The cost of setting up an e-commerce shop takes little more than a website and a supplier, making it one of the easiest ways to start a fresh new establishment. Anyone can start selling physical products online with just a few things in place.
Help From Technology
There are plenty of new technologies that have sprung up in the past decade, and each has something to contribute to your new endeavor. Years ago, you needed to hire a professional web developer to even consider starting an online store. Now, new services allow users to install a new website with just a few mouse clicks. Customers are able to pay through various payment methods such as PayPal, Stripe, and Payoneer. Courier companies can send tracking information to buyers who eagerly await the arrival of their order.
No Equipment Requirements
While many businesses require you to invest in equipment, e-commerce requires only a computer, an internet connection, and some fancy footwork. This means you won't need to secure a loan to purchase heavy equipment such as delivery trucks, tractors, or office equipment. Additionally, you won't need to front the costs to maintain the equipment or insure them against losses.
Low Capital Needed
Although you won't need a six-figure loan from the bank to begin your entrepreneurial venture, you do need enough to purchase your first wave of inventory. You could start with as little as $100, but many aspiring business people invest at least $1,000 during the initial phases. How much you spend is up to you, but keep in mind that your profit margins are directly intertwined with your inventory expenditures.
Plenty of Ways to Raise Capital
Historically speaking, lenders weren't so ready to hand over their money to any interested parties; instead, they required proof that the business would work and a lengthy presentation just for consideration. Nowadays, there are even more ways to acquire funding: bank loans, credit cards, crowdfunding, and donations are just a few examples. No matter the type of business, there is a way to get the money to start it.
Easy To Expand
As your business grows, you will eventually find the need to expand. Since you do not need a physical retail space or place to house inventory, you are free to grow as much as you wish. You could even hire remote workers residing in countries across the ocean! The potential for expansion is limitless in this business model.
Many people are choosing to quit their day jobs to start their own e-commerce shop, but does it mean that you should, too? For the most part, the answer is yes! E-commerce is here to stay, and it's your shining opportunity to grab success by the horns.