It's not easy to run a small business. Sales must be made, marketing campaigns must be done, personnel must be managed, a website must be maintained, etc. If that weren't enough, accounting and business tax compliance are two of the most reviled duties for young entrepreneurs.
When confronted with the challenges of operating a small firm, most people in business quickly find that accounting software simplifies the procedure and provides a slew of other advantages. If you're still unsure about utilizing small business accounting software, let's find out why it's a must-have for any startup firm.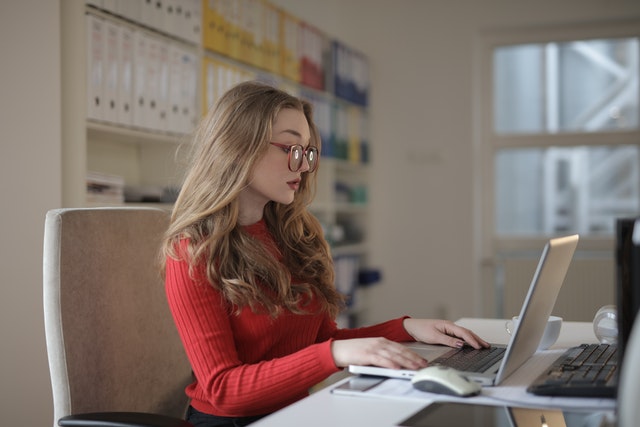 Become more organized and less prone to mistakes.
Receipts and invoices are trivial to misplace or overlook. All of it is organized using accounting software, making it easy to examine, recall, reprint, and re-send if there are any issues.
It's even simpler to keep track of your finances utilizing online accounting software that links to your bank and integrates transactions via bank feeds. Therefore, without worrying about omitting anything vital, you may start recording the operations in your software.
Provides financial statements with a polished look.
When you begin receiving requests for financial statements from outside sources, it's critical to present professional-looking records rather than do-it-yourself ones. Financial statements must be precise, well-formatted, and presented on time, especially when interacting with possible investors.
If they aren't, it will convey the appearance that your finances are in bad shape, and you may miss out on opportunities. Accounting software generates financial statements in standardized forms that are ready to be downloaded and shared as soon as requests arrive.
Continuous cost-cutting
Automation has a direct link to a company's cost-cutting efforts. Once a process has been built within the accounting software, the advantages start flowing. The automation and precision connected with these jobs will provide a vivid image of potential and disadvantages to a company. Things like staffing increases or decreases, as well as repurposing personnel for more lucrative work within the company.
At the outset of a company's path, the software's upfront outlay, deployment, and training may be too expensive. Nevertheless, the long-term value of the ROI will be greater for the company. This is a genuine investment in the success of any company. It can set them apart from competitors who aren't using accounting software and aren't spending as much.
Observance of tax laws
A decent accounting tool will follow your local tax requirements and simplify tax preparation. Accounting software will assist you in calculating taxes more quickly and implementing the appropriate tax to your operations more correctly once you have to work with different tax rates. It can also help you remain structured and prepared for tax season by producing tax summary reports.
Accounting software aids entrepreneurs in managing financial operations and completing financial activities accurately and efficiently. It's important to remember that it doesn't take the place of accounting executives in managing a company's finances; rather, it boosts their efficiency.
As a result, this software considerably assists them in gaining clear insights into their firm's financial wellness so that they may make more informed judgments.