Linux is an operating system that most computer-savvy people are aware of. It's an open-source alternative to the duopoly of Windows and Mac OS that controls more than 90% of the desktop market.
Unlike the options from Microsoft and Apple, Linux comes in many different flavors. This makes it far more versatile and suitable for running on devices of all types, from the old and underpowered machines to powerful servers that are designed for running large web applications.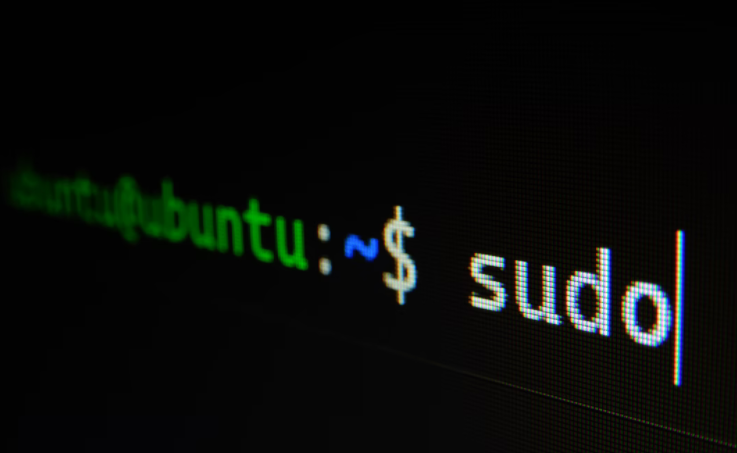 An Enthusiasts Dream
Linux has traditionally appealed to those with an above-average level of computer expertise as this has been required in order to get the system to run on most machines. The ability of this OS to run on older and less powerful processors has allowed such people to recycle and reuse their old machines to turn them into backup or spare devices.
It has also made old laptops the ideal devices for a "second screen" experience, where people use them to access the internet while they watch content on TV (the primary screen).
This second screen experience began with people using Twitter to chat with other viewers of TV shows but has evolved greatly since. Sports fans can use their laptop to monitor live scores, extra stats, or even other games while they watch the main game on their TV. With the rise in popularity of sports betting, fans can use their laptops to find free bets and other deals before a game starts and then monitor the odds while the play is live.
Other more ambitious Linux enthusiasts have used Linux running on low-powered devices to create random number generators, control their homes, create cloud backup systems, build their own VPNs, and make games consoles.
But while you might personally be comfortable using a command-line interface to tweak your machine, Linux has traditionally not been an operating system you'd install on your grandmother's computer. This is because the less technically-minded often struggle with having to learn the very basics of computing from scratch with a new OS.
For these people, it is generally a much safer bet to let them stick with a recent version of Windows.
Linux for Everyone?
The status quo of the last 30 years or so could now be about to change. A recent release of Ubuntu has created a version of Linux that actually does work right out of the box.
In the past, a common issue when installing a distro of the operating system was that you'd have to go scrounging around the internet to get drivers that would allow you to make your sound, graphics, or Wi-Fi chips operate correctly.
Particularly on older machines, this could mean spending hours trawling through pages and pages of forum posts, looking for people who have had the same experience as you, and trying the different solutions that have been suggested to them. 
Compare this to Mac or Windows which, for the most part, just work right out of the box, and the Linux experience has not been as streamlined.
Then once you did get your drivers working, the next challenge would be to find ways to make your software compatible or to find a Linux-friendly alternative. For example, Adobe Creative Suite users would have to switch to GIMP, and Microsoft Office users would need to choose from OpenOffice, LibreOffice, or FreeOffice. 
But with Ubuntu 20.04 Focal Fossa, this could now be a thing of the past.
In a recent episode of Linus Tech Tips, presenter Anthony Young described installing this version of the popular distro as being "pick up and play" and that it means you are able to "have a grandma-proof and gaming-capable OS in a few minutes".
A Capable Daily Driver?
Focal Fossa contains a number of improvements over the previous Long Term Support (LTS) release of Ubuntu known as Bionic Beaver. This includes faster boot times so you can get right to work without watching a pinwheel spin around for what seems like hours; improved encryption techniques; and support for the ARM processors found in smartphones, tablets, and cutting-edge desktop processors.
This version runs on the 5.4.0-21 Linux kernel, which means it supports Linux Security Module, a feature that can prevent applications from accessing sensitive data on the machine.
It also contains a range of cosmetic improvements, including a night mode, fractional scaling support, a better-looking lock screen, and a new GNOME theme. 
One of the most notable improvements is the support for the Snap Store, a graphical way of installing many Linux applications. It is far more user-friendly for anyone that isn't completely comfortable with typing commands to find items in a repository, and it means more average users are going to be comfortable with using Ubuntu 20.04 on a daily basis. 
Gaming In another episode of Linus Tech Tips, Linus challenged himself to run Linux on his daily driver machine for a month. He initially chose Pop!_OS, a variant of Ubuntu because it had support for most hardware. However, he had to switch to Manjaro due to some installation issues. 
His main concern when installing the operating system was that it would need to play his games. From the get-go, he had trouble installing Steam, despite the launcher being made for Linux.
When using Manjaro, which is based on Arch Linux, he had trouble getting his sound to work while playing games, taking away from the playing experience.
While there are plenty of solutions to fix this problem, it shows that there is still a long way to go in making Linux a gamer-friendly operating system.
The main issue is not that bugs or compatibility issues can't be resolved, it's that they have to be resolved in the first place. If someone just wants to load up their computer to play a game, they don't want to have to troubleshoot their software before they can enjoy the content they paid for.
In Conclusion
So, despite what Anthony Young said about Linux being "grandma-proof" and "gaming-capable", even recent releases of common distros are still going to throw a spanner or three in the works.
While a Linux enthusiast will sort these issues with ease, your average user is still going to struggle.