Many of the most successful small businesses aren't successful right away. There's a fair amount of trial and error involved in establishing winning marketing campaigns, managing a tight operating budget, and identifying the best path towards growth. Putting some of your earnings and working capital into infrastructure that can enhance the quality of your operations and make them more efficient can help you weather ups and downs as you grow your business.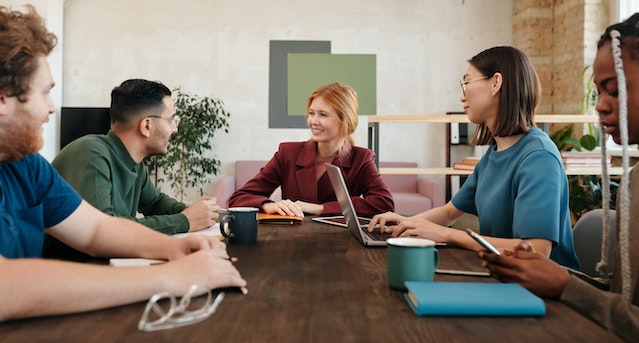 Prioritize Data Protection
Data breaches are a serious threat to businesses in every sector. Never assume that cyber criminals aren't interested in your data simply because you're not a massive corporation or you don't store a large volume of customers' data. In fact, small businesses are one of cyber criminals' most lucrative targets. Smaller enterprises often fail to allocate sufficient resources or attention to fortifying their cybersecurity protocols.
If a cyber criminal manages to infiltrate your networks, you could be cut off from the data that drive your day-to-day activities. In a worst-case scenario, you could permanently lose work product that you've spent a great deal of capital to produce. A major data loss can cause irreparable financial harm to your business and possibly your customers,
Establish a formal plan detailing what programs and policies you'll use to safeguard your data and communications. Be consistent about updating operating systems and security applications. Use encrypted emails to transmit sensitive information.
Give team members secure login information for all of the files and programs that they share access to. Conduct a user access review to make data less vulnerable to intentional or unintentional manipulation. Restricting access to various program settings will also prevent people from making changes that could undermine the efficacy of firewalls or antivirus protocols.
Ultimately, You need every member of your workforce to be one hundred percent on board with key policies. Train your staff and make cybersecurity a recurring subject in your team meetings. Making cybersecurity a key focal point in people's regular job duties will make your business significantly less susceptible to threats online.
Strengthen Your Website's Performance
Whether you opt to outsource some of your web design and hosting or you handle them entirely in-house, you can't spend too much time and money troubleshooting problems or analyzing performance. Nevertheless, trying to handle all of your organization's website management tasks independently could easily lead to oversights. Bring in reinforcements when you need them, and equip your site with features that monitor traffic and detect anomalous events
Use event monitoring technology that will automatically register malfunctions. If there's a problem with a site's interface, you'll know about it before it gets progressively worse or affects a growing number of visitors over time.
Event monitoring features may also shed light on what drives people away from a website. If slow load times or issues with graphics are disruptive to one visitor's experience navigating your site, you can expect this issue to affect other visitors' experiences until you identify and resolve it. With comprehensive event monitoring technology, you'll be able to address problems as expediently as possible.
Enhance Productivity With Project Management Software
To feel more confident about assigning challenging tasks to your staff, use a great project management program. This type of application centralizes the work that employees produce in a single location and gives you an easy way to supervise their efforts. You and your team members won't have to pour through emails to find project materials, and you can avoid having multiple versions of documents or designs in circulation.
A project management program also helps to clarify expectations and responsibilities, so your team members will know exactly who's handling each component of a project and what has to happen before moving on to the next phase of completing a project.  Investing in infrastructure that supports your business's principal activities and objectives will put you in a better position to achieve sustainable growth. Utilizing great tools to organize your operations is also going to help you optimize your workflow and stay on top of all of your managerial responsibilities.