Considering the corruption in the trade market and centralized sectors, Satoshi Nakamoto decided to introduce cryptocurrencies in the trustpedia system. In such circumstances, there are a few basic terms which one should be aware of to get indulged in the process of trading. One such term is the peer to peer or P2P transfer. You should understand the role of the peer-to-peer network. There are 300 million users of cryptocurrencies worldwide, making them a growing digital asset. The P2P network has made it easier for the people to transfer the amounts with much ease these days. The entire network is interconnected. As a result, it really does rid with the requirement for any centralized authority, such as a bank or broker.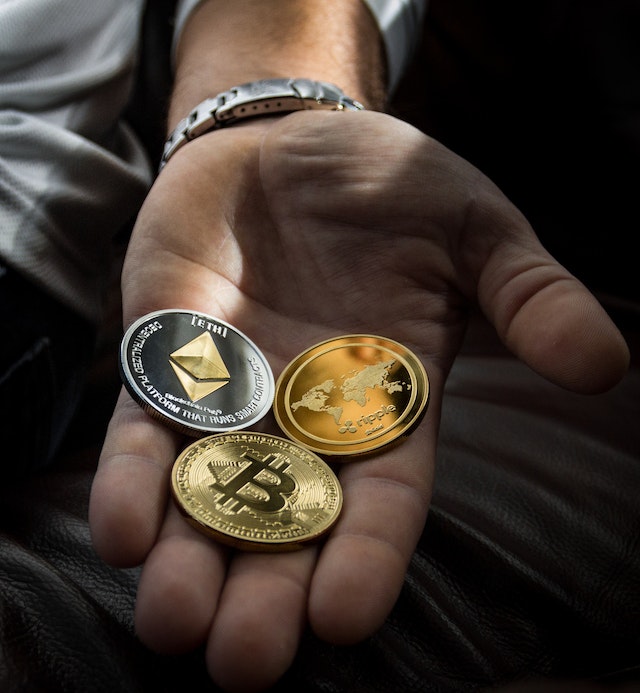 All cryptocurrencies use a peer-to-peer network with blockchain technology for transactions. Regarding this technology, there is a lot to learn.
What Is a Peer-to-Peer Network?
There are times when you feel the urgency to make a certain transfer of sum to your near and dear ones. In such urgencies, it becomes absolutely impossible for one to stand in the long queues in the centralized segments. If you want to avoid such circumstances, you can take help of the P2P network in the bitcoin transfers now. Bitcoin is a decentralized platform which offers the ease of dealing with account transfers of digital tokens within seconds and minutes of dispersing of the sum to your dear ones from account to account direct transfer which can help you in avoiding the crowd and saves you a lot of time.
Hence, if you are one of those who do not want to waste time and energy standing in long queues in the centralized units anymore then opting for P2P options in the bitcoin trading platforms might be an ideal choice for you. All you have to do is to select the number of cryptocurrencies which you want to transfer, fill in the receiver's details and press send without any hesitation. The best part is that you would not even have to take any permission from anybody while performing the transaction.
How Does P2P Network Work?
A peer-to-peer model is generally an interconnected network formed by computers. There is no central system or server to manage the whole network of nodes. Because each node has its hard drive to store and process the data rather than a central server.
They have capabilities to store, transfer, and receive files from other nodes. Therefore, P2P networks are faster and more efficient networks for cryptocurrencies.
Understand Peer-to-peer (P2P) Networks in Blockchain
Here we will learn how P2P fits in Blockchain technology. In 2008, the idea of a blockchain was developed, and Bitcoin was the result. Satoshi Nakamoto founded Bitcoin using blockchain technology with peer-to-peer networks. This virtual currency is built to make money transactions easier without the involvement of banks. The power of blockchain technology doubles with P2P networks and offers a trusted and distributed public ledger to continue transactions.
Blockchain is a distributed ledger technology to perform transactions in the form of digital blocks which carries information. Decentralized exchange platforms manage each network or node. Blocks are verified, and transactions are approved by the participants only. Additionally, peer-to-peer blockchain networks offer complete control to keep a record of their transactions, enabling them to select sellers or buyers based on their preferences. Crypto trading is a simpler and faster method to earn money than OTC.
How to do Crypto Trading with P2P Exchange?
The easiest way to buy and sell virtual currencies is through cryptocurrency trading platforms. Traders can select any P2P exchange platform that enables sellers and buyers to transact directly with one another. This decentralized exchange platform allows buyers and sellers to deal directly with no intervention from the government or financial organizations. Besides this, there are some amazing reasons to use P2P crypto exchanges for trades.
Benefits of using P2P Crypto Exchange for Trade
Check the list of advantages you will receive while using P2P decentralized crypto exchanges:
It provides an upgraded version of traditional marketplaces.
It allows them to control their buy/sell deals and choose a seller based on perceived suitability.
No need to transfer any payments to custodians or third parties.
No control of user funds and transactions between buyers and sellers.
Provide a secure trading environment to buy and sell crypto coins.
Free from restrictions and regulations imposed by the government.
The Bottom Line P2P networks are the best way to run file-sharing applications and open-source software. With blockchain technology, peer-to-peer networks offer enhanced security and transparency in the Crypto world. You can learn more about cryptocurrencies by checking this website.