If you look on Instagram, you can easily find thousands of high definition, professional-quality photographs. Most of these are not taken by a DSLR camera, but a smartphone. More professional photos than ever before are being taken by smartphones, particularly the iPhone. It's quite simple to master, and you too can become a professional photographer with an iPhone in hand.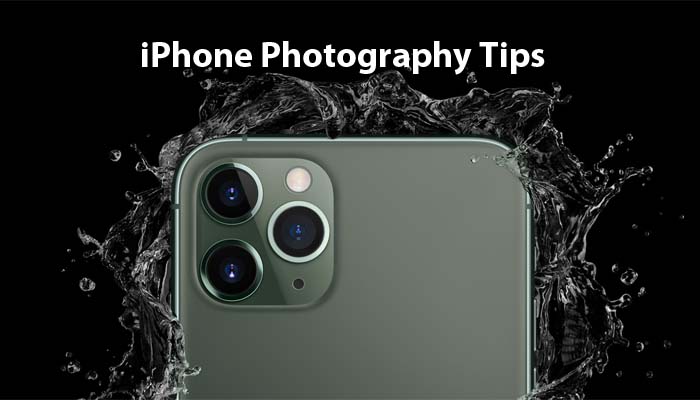 Tips to take good photos with an iPhone
Don't Use Flash
All iPhone camera applications allow you to use a flash in order to add extra light when there is not ample lighting. A professional photographer would never use flash. It adds shadows and extra light where it shouldn't be. Turn off the flash on your iPhone if you plan on taking a professional photograph. Instead, use natural lighting or add a ring light. You will notice a difference in quality for the better.
Utilize Burst Mode
Sometimes you might want to take a good quality photograph while on the move, such as in the car, or your child's soccer game or on a ride at the fair. Burst mode allows you to take rapid shots of multiple photographs, so you are sure to get a clear image. Professional photographs do this as well. Yes, you will end up with 20 or so photographs that all look the same, but if you look closely, the details are usually different and some photographs are higher quality than others.
Turn on HDR Auto
Your iPhone comes with a High Dynamic Range setting which allows you to take good quality photographs of environments with high contrast light sources. This setting is best used in landscape environments, such as a sunset against a valley of trees.
Lock Focus
On your iPhone, you have the ability to focus on objects of your choice. If you are taking a close-up portrait or any other macro photography, click the area on the viewfinder that you want focused on, and it will blur out everything else. This makes any photo look crisp and high quality as if it were taken with a DSLR camera. It also adds depth to the field.
Use the Volume Button to Snap a Photo
You can take photos with the volume button on your iPhone instead of the digital button on your phone screen. This is a good idea because it allows you to be more still, which will get you less blurry photographs in the long run.
Use a Phone Tripod
The market out there has plenty of tripods built specifically for your iPhone for a great price. If you are taking still photographs, consider purchasing a tripod. It will ensure your photographs are perfectly still, resulting in minimal editing, later.
Use Professional Photography Techniques
In general, in order to make your photos professional is to use ordinary techniques professional photographers use to capture beautiful images. Use leading lines, rule of thirds, and add depth of field to create an overall professional feel.
It's Simple to be a Professional Photographer with Your iPhone
Overall, taking professional photographs with your iPhone is simple. It all comes down to playing around with your settings and angles.
For more tips and tricks read this article on iPhone Photography by pixpa.com
Tags: iPhone photography tips