Vlogging has taken over the social media world. It has become the new way of telling a story using visuals. It is proven that a 2–3-minute video is 80% more effective in terms of sharing a message than a long text. The Vlogging world has expanded enormously and quickly. But if you're just hopping on the bus, here are a few tips on how to start your first VLOG.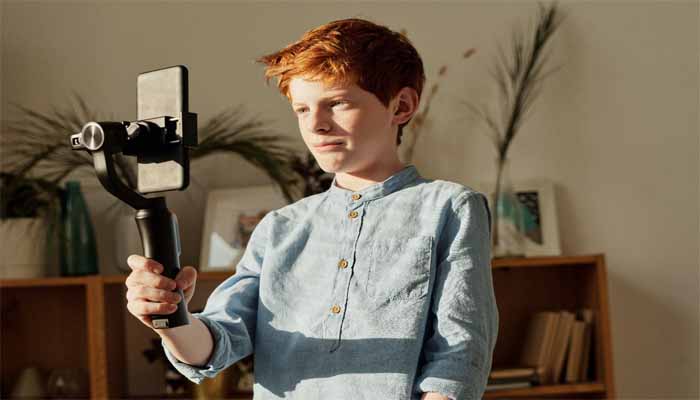 1. What your vlog is about
Being a vlogger means being true to what you can offer as a visual storyteller. What do you want to highlight in your videos? Is a question you need to answer before starting to plot your contents.
These are a few types of vloggers:
Makeup and Beauty guru
Gaming Streamer
Food Vlogger
Fitness Vlogger
Tech Reviews Vlogger
Travel Vlogger
Once you've thought this through, the next question is, how will you differentiate yourself from other vloggers? Being unique is key because viewers see what you can offer compared to others. Make your content fun and engaging. However, do not forget to stay true to yourself and do not stray far away from your personality because that can become your downfall.
2. What you need to start
Moving on to the technical part, there is view equipment you will need to shoot your vlog. These are the following:
Camera or Phone – Beginning vloggers usually use their phones to shoot their content. This is not frowned upon however if you want quality and HD videos, you must be willing to slowly adjust and use a digital camera that is meant for capturing videos.
Microphone – This is probably a tool that is overlooked. Using microphones is important not just for the overall quality of your video but also it affects your viewers. Subscribers will not stick around to a video with crappy audio. For starters, you can use your earphones as a microphone but when you have the budget to switch to microphone equipment, the better. Before clicking your camera to shoot, always do a soundcheck. This will reduce your shooting time by getting the shot with crisp audio!
Tripod/ Monopod – If you're a vlogger, most of the time you're talking to the camera. Due to this, you must keep your camera stable. If you're doing steady content, you can opt for a tripod to keep it in place. However, if your vlog is moving like a travel vlog, you can buy a monopod which is famously known to be a selfie stick. These are more portable and lighter.
Laptop/ Desktop – After shooting your content, you'll enter the editing arena. During post-production, any gadget will do. Some even use their phones to edit which can be difficult because its screen is too small. But the vital factor when looking for a laptop for video editing is the processor. Video editing can cause your gadget to freeze but if its processor has a good speed then you're good to go.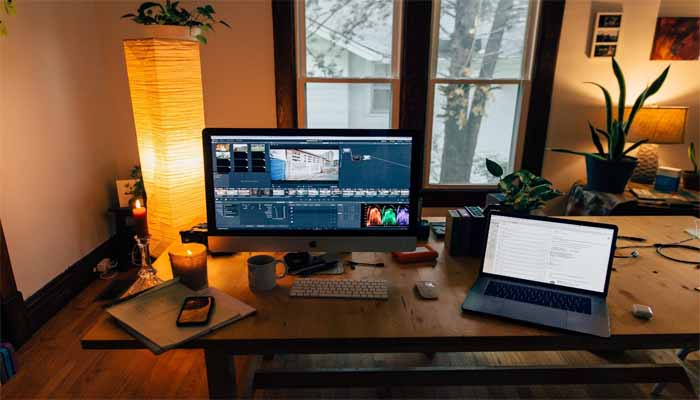 3. What you must consider in editing a vlog
The editing part is crucial because you are already curating the specific clips to be included in your content. It is okay to be meticulous. Here are a few reminders:
Keep your VLOG brief – It is important to keep in mind the attention span of your viewers. Without sacrificing the information of your content, you can simply speed up the whole video. Others even use it as their videos' aesthetic called time-lapse. You can fast forward parts of your video that you do not want to highlight and slow down parts your audience needs to watch clearly. But generally, just be sensitive to the running time of your vlog.
Cater your VLOG globally – Since YouTube and Facebook are two social media platforms you can post, take note that anyone with this application can view your vlog. One thing you can do for other nationalities to watch your video is by putting subtitles. Hardcode subtitles more like hardcore are fixed captions. These are captions that are merged with your video. With this, there is no need to click on captions on YouTube for it to appear. It's magically visible in your video and this can increase your viewers since every nationality can understand it and even people with hearing disabilities. It gives you an edge and plus point compared to others.
Extras you might want to add – While you're editing your vlog, you probably talk to yourself and think of other things you should have said or while filming. Every vlogger has that. It's like editing a blog. If you encounter this, you can always insert a text within your video. Other vloggers have a disclaimer at the start of their videos, others have pop-up texts in different parts of their video for additional information. You can try this out whenever you think you missed something out. No one is perfect!
Final Tip!
Vloggers usually upload videos at least twice a week to keep consistency. It is a good practice to keep their subscribers active which increases engagements.