Your modem can vastly affect your internet speed. If you have an older or slower modem, it may not be able to keep up with a higher-speed internet connection.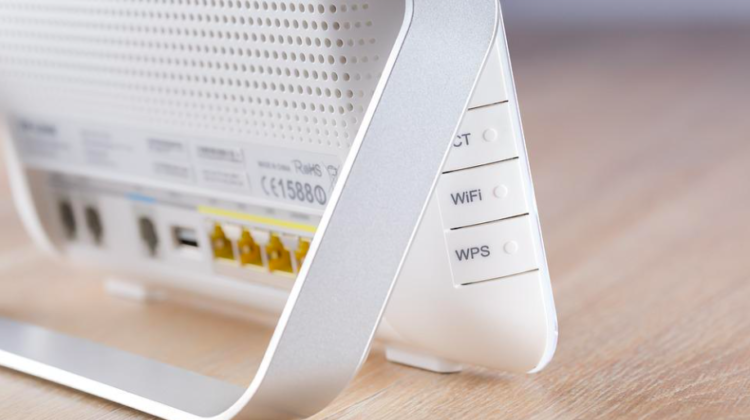 Upgrading to a newer, faster modem can help improve your internet speed. Make sure that your modem is properly connected to your computer and router. If it is not, that can also impact your internet speed.
But is it that simple? Of course, there are many factors that can influence your modem performance. Let's talk about the basics first.
What Is a Modem?
A modem is a device that allows computer devices to connect to the internet. Modems come in many different shapes and sizes, but all serve the same purpose: to provide an internet connection.
There are two main types of modem: wired and wireless. Wired modems connect to your computer using a physical cable, while wireless modems connect wirelessly using radio waves.
Wired modems are generally faster and more reliable than wireless modems, but they can be more difficult to set up and may not be able to connect in certain areas. Wireless modems are easier to set up and use, but they may be slower and less reliable.
What Is Internet Speed?
The internet speed is the rate at which data is transferred from one computer to another over a network connection.
The higher the speed, the faster the data can be sent and received. There are many factors that affect the speed of the internet, including the type of connection, the distance between computer and server, the number of users on the network, and the amount of traffic on the network.
The speed of the internet can be measured in kilobits per second (Kbps), megabits per second (Mbps), or gigabits per second (Gbps).
The internet speed also depends on the amount of traffic on the network.
How Can Your Modem Influence Your Internet Speed?
The speed of your internet connection depends on the type of modem you have.
If you have a cable modem, then your internet speed will be determined by the speed of your cable connection. If you have a wireless modem, then your internet speed will be determined by the strength of your wireless signal.
The stronger your signal, the faster your internet connection will be.
There are a number of things to check, optimize, and take care of in order to get the most out of your modem performance.
Use an Ethernet Connection Instead of Wi-Fi
If you want to get the most out of your modem, there are a few things you can do to optimize it.
One of the best ways to improve your connection is to use an Ethernet connection instead of Wi-Fi. This will give you a stronger and more reliable signal.
Use a Router That's Up To Par
Another way to improve your connection is to use a router that's up to the task. Many routers are not designed to handle the high speeds of broadband connections.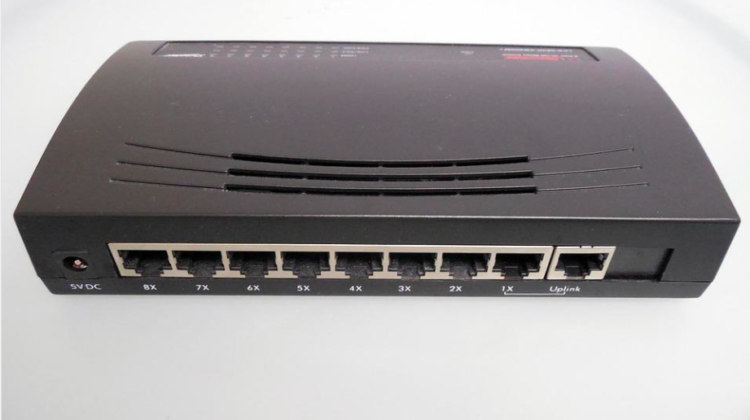 If you have an older router, it might be time to upgrade to a newer model.
Move Your Modem to a Central Location
Avoid placing your modem near sources of interference, such as cordless phones, microwaves, or other electronic devices. Make sure that your modem is properly ventilated and not covered by anything.
Check your modem's signal strength and make sure it is not too far away from your ISP's router/modem.
Keep Your Modem Clean, Dust-Free, and Cool
Avoid placing your modem in an enclosed space as this can block the signal and lead to slower speeds. Be sure to keep your modem clean and dust-free.
This will help ensure that the signal is able to travel unimpeded.
Check for Firmware Updates
This can often improve performance and address any potential issues that may be affecting your connection. Firmware updates can help improve your modem's performance and may even fix some bugs or issues that you may be experiencing.
To check for a firmware update, simply log into your modem's web interface and check the "Firmware" or "Software" section. If there is a newer version of the firmware available, follow the instructions on how to update it.
Restart Your Modem
If your internet is running slow, one thing you can try is restarting your modem. This will reset your connection and may help improve your speed.
To do this, simply unplug the modem from the power outlet and wait a few seconds before plugging it back in. Once the modem has restarted, check your speed again to see if it has improved.
Modem Alone Cannot Increase Your Internet Speed
A modem is just a device that converts digital signals to analog and vice versa.
Internet speed depends on many factors such as your computer configuration, the type of connection you are using, the strength of the signal from your ISP, and so on. There are many other ways that are not directly dependent on your modem if you have a very fast modem and you're still facing issues. 
You can increase your internet speed by doing certain checks and making sure everything is in place:
Check your computer for malware and viruses and remove them.
Close any unnecessary programs running in the background.
Update your operating system and drivers.
Clear your browser's cache.
Disable any browser extensions or plugins that are not necessary.
Change your DNS settings.
Connect to a different server or node.
Upgrade your internet package from your ISP.
Check for loose cables and connections.
Restart your modem AND router.
How to Check Your Internet Speed
There are a few easy ways to do it. One way is to use an online speed test tool like Speedtest.net. All you need is a web browser and an internet connection.
Simply visit the website, click on the "begin test" button, and wait for the results.

Another way to test your internet speed is to download a speed testing app. This can be helpful if you want to test your speeds on a mobile device or if you want more detailed results. Once you've downloaded the app, simply launch it and follow the instructions.
What Is a Good Internet Speed
There is no definitive answer to this question as it depends on a number of factors, including the specific needs of the individual or household.
In general, a good internet speed is one that allows for smooth and uninterrupted web browsing, streaming, and gaming. Upload speeds of 10 Mbps or higher combined with a download speed of 100 Mbps are considered to be good.
Keep these tips in mind to get the most out of your modem speeds!