Investing in an employee engagement app is a sensible decision for organizations. It should not end there, however. Once you have the app set up and synced with your other platforms, you need to think about how to use it to its full potential. Otherwise, what is the point? Read on to learn how to make the most of an employee engagement app.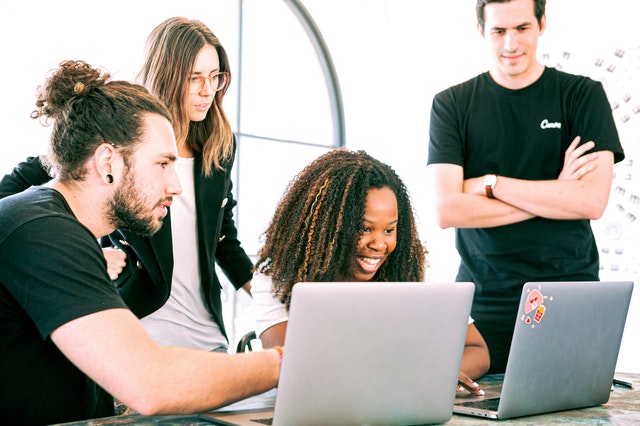 Get Everyone on Board 
Without every team member on board and using the app, it won't work as well. After all, an engagement app is used to connect everyone, from the person working in sales to the project management leader. To make sure you're making the most of all its features, such as people-searching and the newsfeed, make sure everyone creates an account and logs in regularly.
Of course, this is easier when you have a user-friendly app, so click here to learn how to choose mobile apps for employee engagement.
Use the Feed 
One of the best features of an engagement app is the newsfeed. There, any in the company can post messages and updates, with other team members able to like and comment. It's a great feature to use day-to-day, especially when you want to draw everyone's attention to something, such as a celebration of good work or a reminder of an upcoming event.
Share Content
A good engagement app also allows you to share content, so use it for this rather than wasting time trying to send your image/video/text elsewhere. It streamlines the communication if you keep it all on one platform, after all.
Use it to Read Articles 
Team apps are not just about communicating with other team members (although that is a big part of it) – you can also read articles on there. If you read an excellent piece that's relevant to the organization, be sure to share it with others.
Track Engagement 
When staff members use an engagement app, it becomes much easier to track engagement. Doing so is useful, as the numbers will paint a picture of the employees' workday, showing you just how engaged they are with their work. It means that if there's a lack of engagement, you can solve the problem before it gets out of hand.
Use the Messaging System 
It is barely worth investing in an engagement app if you do not use the messaging system. It's like having a specific social media site just for work, where the only people you connect to are your fellow employees. Use it to share ideas, ask questions, and more throughout your day. Often, it's much faster than sending an email or knocking on someone's office door.
Establish Connections 
It is difficult to connect everyone in big organizations, especially if they are a part of a different department. Use the mobile app as an opportunity to extend your work circles and get to know other people. It could even broaden your career horizons.
Many companies use engagement apps – make sure when you do, you make the most of all of its features.