Engagement on Instagram is a crucial indicator of success for any business. It can determine whether you can capitalize on a particular trend or audience and how many leads and conversions your account generates. As such, businesses must understand the importance of engagement metrics on Instagram and take the necessary steps to increase their engagement rate.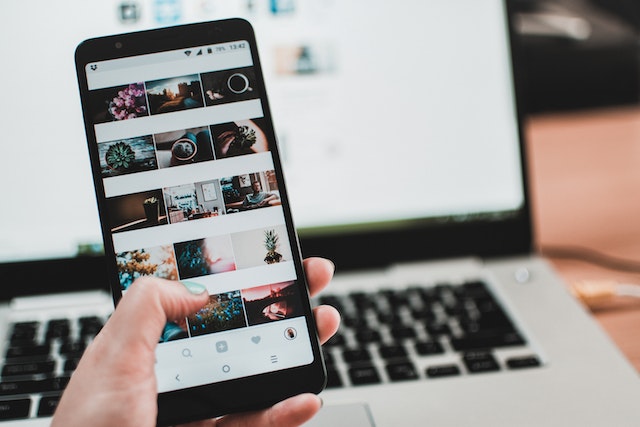 Strategies for successful Instagram engagement
If you want to successfully engage with your followers, there are several strategies you can employ.
Post regularly
Consistency is vital when it comes to engaging your followers on Instagram. Make sure you post content regularly; this encourages your followers to visit and interact with your profile frequently.
Use relevant hashtags
Hashtags provide an easy way for people to find and interact with content that interests them. When creating your posts, use relevant hashtags to ensure that you can reach a wider audience. The blog EarthWeb explains in more detail you can go through.
Engage with other accounts
Take the initiative and start engaging with other Instagram users in your niche before people come to you. Commenting on their posts and sharing their content are great ways to build relationships and increase your visibility.
Create engaging content
Above all else, you must create content that resonates with your audience. Whether it's funny videos, informational blog posts, or beautiful images, ensure your content is relevant and exciting to your followers.
Run contests and giveaways
Contests and giveaways are fun for your followers and can also help boost engagement and encourage interactions. Use high-quality photos and concise descriptions when promoting these events on Instagram.
Encourage user-generated content
User-generated content (UGC) involves users submitting their content to be featured on your page. UGC is an excellent way to reward your followers and make them feel valued. When posting UGC, credit the original creator and include relevant hashtags.
Use stories
Stories provide a fun, casual way to personally connect with your Instagram followers. Use stories to share behind-the-scenes content, feature special promotions or discounts, or host Q&A sessions.
Respond to comments and messages promptly.
One of the most critical aspects of engagement is responding quickly and effectively to any comments or messages that you receive from your followers. Taking the time to reply will show users that their feedback is appreciated, which can help build trust and loyalty.
Analyze performance regularly
It's essential to track the performance of your posts to understand what content works best for your audience. Analyzing metrics such as likes, comments, and shares regularly can help you make more informed decisions about future posts.
As with any social media strategy, increasing engagement on Instagram requires consistency and dedication. Following the tips outlined above, you can start building relationships with your followers and creating content that resonates with them. With some hard work and patience, you'll see great results in no time.
Why you should use a digital marketing partner
Using a digital marketing partner can be an invaluable asset to your business. They can help you reach a larger and more diverse audience, maximize your visibility online, and increase engagement with your target customers.
First, digital marketing partners have access to a wide variety of tools and strategies that they can use to promote your product or service, which includes search engine optimization (SEO), pay-per-click (PPC) advertising, content marketing, social media marketing, email campaigns, digital PR, and influencer outreach. These tactics allow them to create effective campaigns tailored to your business's needs.
Second, working with a digital marketing partner lets you take advantage of their expertise and experience in the industry. You don't have to worry about learning the ins and outs of internet marketing or how to make a reel on Instagram; instead, you can trust that your partner will be able to utilize the best practices for achieving high levels of success with minimal effort on your part.
Thirdly, having a digital marketing partner allows you to stay current on emerging trends in the industry. Your partner will be able to keep up with the latest technologies and practices to ensure that your campaigns remain competitive and thrive in the ever-changing landscape of online marketing. Additionally, they can provide valuable insights into which strategies are most effective for reaching different audiences.
Finally, partnering with a digital marketing company ensures that you have access to experienced professionals who understand what it takes to drive actual results for businesses like yours. From gaining more followers on social media platforms such as Instagram to increasing website conversion rates, having an experienced team on board ensure that all efforts are focused on delivering maximum value for both parties involved.
Conclusion
Increasing engagement on Instagram is a challenge, but with the right strategies and tools, you'll be able to attract more followers and create a strong connection with your audience. Consider working with a digital marketing partner to ensure that your efforts are successful and your business continues to grow. With their help, you can maximize the potential of your Instagram account and reach more people than ever before.