YouTube is a very big library of Videos. It is the most popular video-sharing website in the world. We all know we can watch any video on Youtube but sometimes we might not have the internet connection to watch online. You can save Video for the offline watch on your smartphone but cannot save it to your PC. So what should we do as Youtube does not give any option to download video on a PC hard drive?
Note: We do not promote illegal Video downloads from YouTube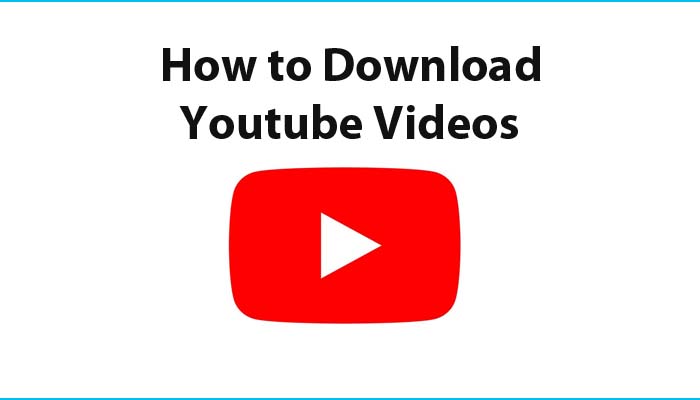 Why Youtube does not allow Video download
Youtube is a platform where users upload their videos. Some of the Videos are copyright works of their owners. It is illegal to download Videos without the owner's consent.
Is there any way you can download Youtube Videos on your PC
Yes, It is possible to download videos from Youtube and save it on your PC or smartphone. There is software available on the internet for downloading youtube videos but there is a risk involved. There are high chances you get malware or adware with the software. So the safest way is to do it online and just download the video file without any strings attached.
Steps to download Youtube Videos
Step 1. Go to this website OnlineVideoConverter.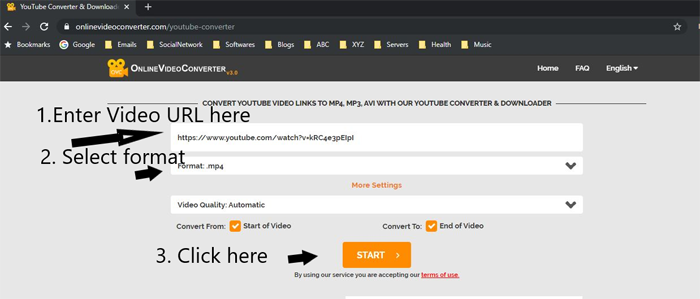 Step 2. Copy the youtube video URL and paste it on this page as shown in the picture.
Step 3. You can choose your desired format e.g. mp4 for video and mp3 for audio.
Step 4. Click on Start.

Step 5. Click the download button and the video will be saved to your PC.
Tags: youtube to mp3 download, download songs from youtube.