Lots of people dream about starting their own business and becoming successful entrepreneurs. However, starting a business online was previously difficult when people didn't have enough access to the internet.
Nowadays, building an eCommerce business website and selling products/services online is within reach of everyone with gumption and time.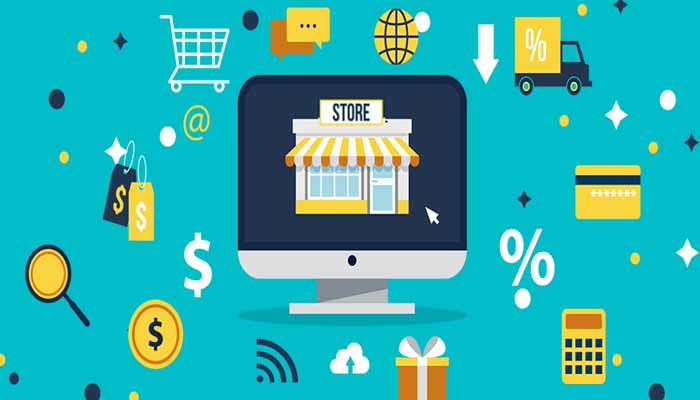 First things first, you need to come up with a product idea, and source. Once you have done that, you'll have to find the right eCommerce platform to start your online store. You can build your own eCommerce site within a day or two.
Even if you don't have any prior experience, there are plenty of tools available that allow you to easily create an online store.
In this article, we'll discuss how to create an online store step by step. So keep reading till the end.
Before we dive into how, let's first find out those things which you need to know before you start building your online store.
Things you need to know before you start building an eCommerce store
Before you start the process of building an online store, there are some fundamental elements that you need first.
First of all, you need to find a domain name and web hosting service provider. Without these two elements, there's no way to have a live online store.
If you explore the market, you'll find dozens of hosting providers and services you can choose to buy a domain name and hosting plan. You can either buy them together or separately, it's your call. If this is your first time, we suggest you purchase them together from the same service provider.
It minimizes the number of technical tasks that you need to perform, moreover, it speeds up the site-building process. Some of the most reliable and notable hosting providers are WP Engine, Liquid Web, Hostgator.
Simply go to their website, find the hosting plan that you need to support your business needs, and select a domain anime. If you're not sure about choosing a domain name at the moment, you can come back later on to this section.
Things you need to build your eCommerce website
Compared to a simple website, building an eCommerce website is a little different. Beyond choosing a domain name and securing hosting, you also need various software and tools for processing payment along with other necessary tasks.
Here's a quick rundown of things that are required to build a website for an eCommerce store from scratch:
A domain name
A web hosting provider
A payment processor
Capital to create products
Product packaging and shipping
Typically, building an eCommerce is much cheaper and easy than building a storefront. However, it still requires upfront work and capital. Make sure you first plan your budget that aligns with your business goals.
Building an eCommerce website in 5 easy steps
The process of building an eCommerce store is pretty similar to the process of building other websites, except you need to set up to sell digital or physical products. You need to put a lot more effort to get your eCommerce website ready.
Here's the complete process of discovering the product market, deciding what you're going to sell, and lastly building your eCommerce store.
So let's get started.
Market research and finding the right niche
The first thing before you start your eCommerce business, you need to find a physical product to sell in your store. You definitely don't want to waste your time on building a store and later on finding out that no one is interested in buying what you're selling.
To avoid these consequences, spending time to find the right products to sell is necessary. Probably you might have already decided what you will sell on your digital store. But if not, we'll help you.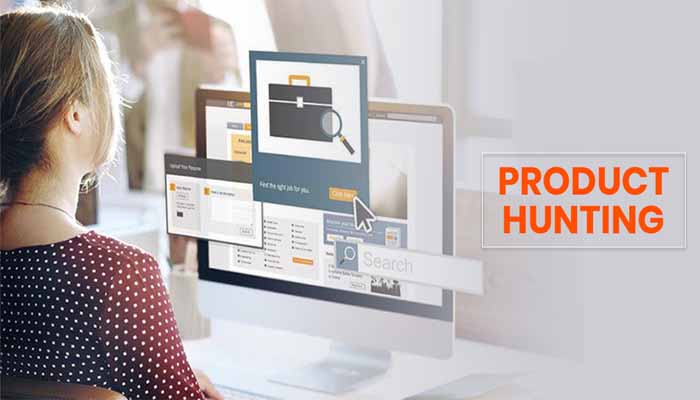 Ideally, first, you need to start searching for trendy products available in the market. It depends on you if you want to ride the wave in the long-term or short-term. However, don't choose a trend that's on the decline. Find a niche of products that are massively growing in popularity.
You can use Google Trends or TrendHunter to find trendy products across the globe. You can also check out what influencers are currently promoting to find what's trendy in the market.
Once you do the above process, narrow down your list and figure out what works best for you in long-run.
Get ready to sell
Before you settle for products, you need to take a few but important factors into consideration.
First of all, you need to ensure the product you're selling is light enough to get shipped, unless you're planning to start dropshipping business. During the early stages, you need to manage most of the product packaging and shipment yourself. It's a good idea to stick with products that can be delivered easily.
Then create a prototype of your product for testing purposes. For instance, if you're building a new product, you probably won't be able to make it perfect the first time. Creating a prototype of your product allows you to improve and iterate your product based on the feedback. This will also help to build better products and market faster over time.
Choose a right eCommerce platform
When you're all set and ready to build your site, you'll need an eCommerce platform. There are plenty of options available at your disposal. For the new eCommerce entrepreneurs, some of the popular eCommerce platforms are:
WooCommerce
Magento
Shopify
Website builders
WooCommerce
WooCommerce is a plugin of the most popular CMS platform, WordPress. It's relatively easier to use and highly customizable. Although it requires some technical knowledge it is both a versatile and powerful eCommerce plugin available in the WordPress plugin directory.
It's an absolutely free platform to start your eCommerce store on. Since it's powered by WordPress, you don't have to worry about compatibility issues. You'll find plenty of compatible plugins and themes. WooCommerce will walk you through the complete process of setting up your eCommerce site. So it's more like following the steps.
Magento
Magneto is another popular CMS platform ideal for mid-sized businesses and large enterprises. However it requires more knowledge and skill. The tradeoff is that it can be more robust and give you a lot more options for building and customizing your eCommerce store. However if you're not tech-savvy or don't want to hire an expert, it will take a lot more time and work to learn.
Shopify
Undoubtedly, Shopify is one of the best eCommerce store builders that you'll probably come across. It's an eCommerce solution that's perfect for scaling any size-business. It not only offers endless customization options, but out-of-the-box store management tools that makes it a fool-proof solution for business owners who are planning to build an eCommerce store from scratch.
Website builders
If you don't want to get into the hassle of building an eCommerce store from scratch, the easiest and reliable options available by far is choosing a website builder that offers most eCommerce tools. Most of the site builders you'll come across are designed while keeping the beginners on the top priority.
So that anyone can put an eCommerce site together easily and quickly.
Choose an eCommerce website builder that supports eCommerce because then you'll be able to add products pages that include product descriptions, images, SEO fields, photographs and inventory status info.
Wix, BigCartel, Hostgator are some of the most reliable and commonly used website builders.
Choose necessary elements to include on your eCommerce store
Before you start building your store, take a step back and think , which functionalities you want to add on your eCommerce store and how to organize it.
The primary step is to organize your store by figuring out what pages and categories you want to include. You'll obviously need a home page and product pages.But how will you organize it so people can easily search what they're looking for.
Adding a 'search bar' is essential so users can easily browse through your store to find the products they want to buy. A search bar makes it easier for them to directly land on the page they need to.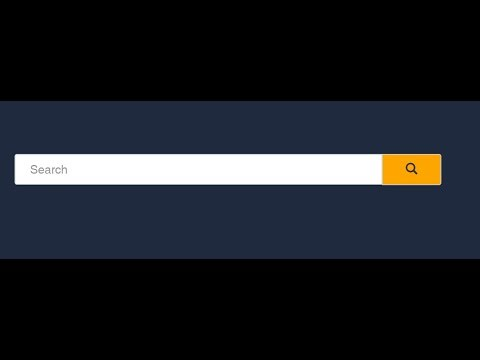 Reviews play a significant role as almost half of the regular shoppers check customer reviews before purchasing a product online. Include customer reviews on your store, allowing your customers to directly hear from other customers.
Adding a review feature will help you build a trustworthy and long-lasting relationship with your customers.  Also collecting feedback will help you to improve your product quality and deliver an excellent user experience.
Another standard feature that every eCommerce site must have is a shopping cart. Your customers probably won't buy one item. Adding a shopping cart feature will allow your customers to add products to the cart while shopping for other items simultaneously.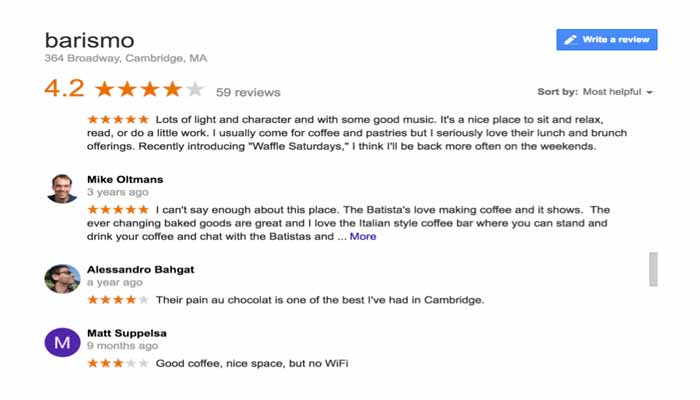 If your customer adds items in cart but doesn't complete the checkout process, don't worry. Use cart abandonment software to send soft reminders to customers encouraging them to complete the purchase.
You can also add the wishlist functionality to increase the sales conversion rate of your store.
Build and launch your eCommerce store
The step-by-step process of building an eCommerce varies platform to platform.But the most important and common task is to create product pages that highlight each product you're selling in your store effectively.
If you have finally set up your eCommerce store, kudos to you. You're just one step away from launch so fasten your seatbelt. However, it's not necessary to launch your store before it's fully ready. After all, you want to make an embarking first impression for sure.
Take some time and double check everything. Carefully analyze each and every page of your store. Look out for broken links, typos and other things that are not functioning properly. Also don't forget to make sure the checkout process is functioning properly.
Now when you've learned how to create a fully functioning eCommerce store, it's time to launch it in the digital market and start selling.
Conclusion
Building an eCommerce store takes a lot of hard work, time, ambition, and a little bit of capital. One of the most important things before creating an eCommerce store is to find your product niche. Believe us, you cannot get everything right on the first try.
Don't be afraid to experiment. You might fail once but it will only help you to learn new things to move forward.
Goodluck!