This article looks at how the technology available for SMS marketing, has developed and improved, to ensure that the simple short message service (SMS) is still one of the best ways to reach and interact with your clients and customers. The fact that more people in the world now have smart mobile devices than ever before, makes this one of the best ways to keep connected with your consumers.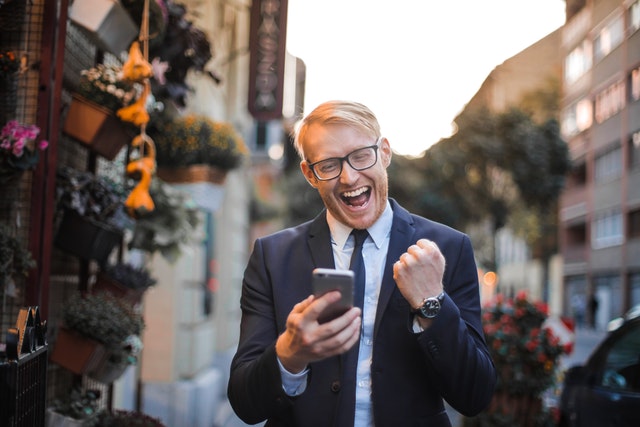 The rise of digital marketing
With the speedy rise of digital marketing platforms, it was thought that there would be no, or little space, for the traditional short messaging service. They had, in the past, been used by businesses as a bulk service to send as many messages as possible, to as many people as possible. These were initially, generic marketing texts, and not well received by many.
The focus for many businesses, had therefore been to move their marketing and advertising, online – with the internet becoming the chief technological platform used to promote and develop business brands or products. However, as tech has improved and integrated with the internet, so too have the texts and short message services that are available. Digital marketing did not destroy text messaging – it simply changed it.
How the humble SMS tech is thriving
The SMS has managed to keep pace with the whole digital marketing movement, and is in fact, now best integrated within this digital marketing. Texting has evolved – it is still regarded as one of the best means to reach out to clients, but simply sent and accessed in a different, more immediate fashion – online. Once you have consumers' contact details, a text message provides a more personalized and immediate means of reaching them.
It's also one of the best ways to fundraise and brand-build in the social enterprise and charity sector; a great example of text marketing, is the manner in which the Tatango platform is used for fundraising. It is such a versatile, immediate and personalized means of connecting with customers and marketing a business.
Integrating text in your holistic marketing
Texts can be sent and accessed, on laptops, smart handheld devices, and smart phones. It is one of the most multifaceted marketing tools, and is now generally integrated with the overall marketing plan that businesses implement. Business owners will need to consider mobiles from the outset and change the opt-in forms, to allow for the collection of customers' and clients' phone numbers.
By using these numbers to promote offers and deals, as well as encouraging interaction via text, your business will be better placed to compete. The text in its modern form, should definitely be part of your holistic marketing processes.
Text messaging has developed and progressed to the point where it is now used for a number of different purposes. It is primarily, the increased usage of big data, and the ability to collate and retain a massive amount of customer information, that allows the SMS to be as effective as it is, in modern day marketing.