Living in a very digital and advanced world where most businesses and companies have taken their place in the online world, having the perfect website for your company becomes essential. Not only could this set the first impression of your audiences, but it also pictures your digital presence or digital marketing.
However, this is the difficulty that comes with building a website that perfectly captures what your business or company is. Fortunately, you can now easily hire a web design company that will make website designing a lot easier.
However, this leaves you with one dilemma, how do you choose the perfect company to design your website? Here are some tips as to how you choose the perfect one: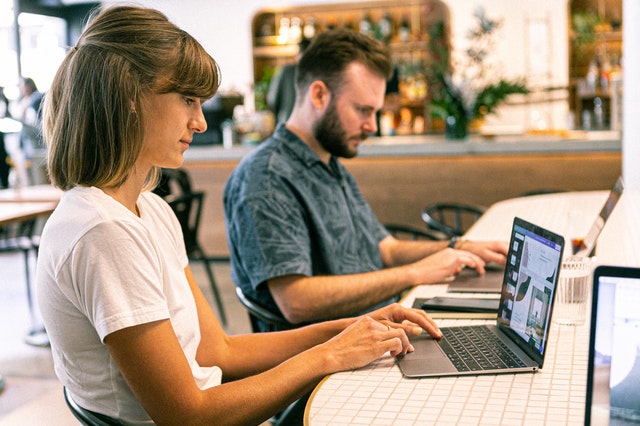 Establish Your Needs and Wants for the Website
Before the complications of building the perfect website for a business or company, there is first a need to assess what you or a client wants to see in the website design. It follows that any web designer, no matter how skilled they are in their craft, cannot provide you with the perfect website if they do not have a clear understanding of what you expect the website to be and possess. This is why before you even choose the right company, you need to list down the features that you wish to see first.
You might want a website that can be easily navigated or one that is visually appealing. Others might want one that is optimized for search engines or one that is mobile optimized. These simply entail that there could be clear differences between the needs and wants of one client to another, so it is important to list them down and communicate all of them to the chosen designer.
List Down Company Options
Due to the increased demand for websites, there is a corresponding increase in the supply of companies offering that exact service. This means that there are a lot of web design companies you can choose from, which leads us to the importance of listing down options. However, it does not mean that you will list all companies that you come across because this will require a lot of effort and waste a hefty amount of your precious time. Instead, list down only those that could offer you your established needs and wants for your website. Once you have this list, you can now carefully study each one of them and determine which among those would be the best fit for your business or company.
Check Reviews and Actual Outputs
Now that you have established your needs and wants and have also listed down the few companies you are debating to choose; you should now check the reviews from their previous clients and the actual websites they have previously designed. By looking at the reviews, you can see the rate of satisfaction of their clients and whether the company could provide them with what they wanted. This is also where you will see common issues or errors, if any, which you can instantly avoid, especially if these are non-negotiable for you. On the other hand, looking at the actual websites they have produced is equally important because you will see the technicalities and designs of the websites. Who knows, you might also see some features that you would like to see on your website.
These three tips are only some of the many things you should remember when choosing a web design company. Ultimately, take all of these with a grain of salt because what works for one might not work for another. Somewhere out there is the perfect web design for you; just keep looking.