The growth of technology in the 21st century has prompted many people to ditch android technology for iPhone technology. iPhone devices generally outperform android devices. iPhone devices are simple to use. Also, iPhone devices usually give timely updates. However, there have been lots of complaints from iPhone users. Some of these complaints are; updating to new IOS and transferring data to a new iPhone. There can be many reasons as to why iPhone devices are having software or hardware-related problems, but all in all, they must be fixed.
Share this post with your friends or followers online. You can also make a vlog or a blog and upload it to tell everybody the ways they can fix their iPhone problems as YouTube is the number one platform people tend to go to when they need a quick video about the issue solution. In addition, you can buy Youtube subscribers to increase your audience.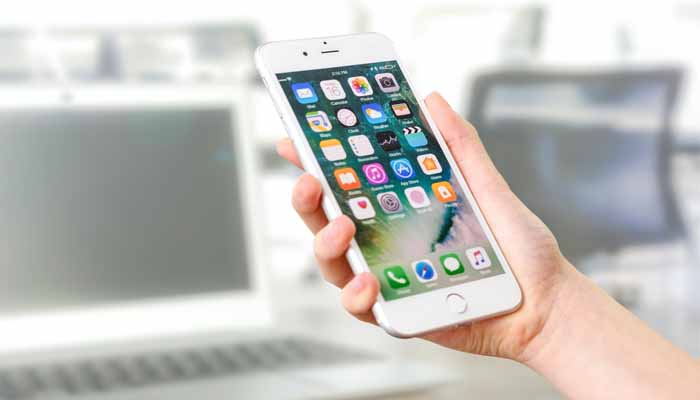 Common iPhone Problems and Solutions
iPhone White Screen
The iPhone white screen, commonly known as the screen of death, is caused by a hardware problem or failed upgrade. The problem can be solved by simply restarting the device. If the issue persists, you can factory reset your iPhone. If factory resetting doesn't work, consider booting your iPhone in Device Firmware Upgrade (DFU) mode.
A point to note is that all your data and settings on your iPhone will be cleared if you boot in DFU mode and hard reset.
Lost iPhone Data
Loss of iPhone data is very common, especially after a hard reset or upgrade. Many iPhone users have complained about losing contacts, messages, photos, and videos. In such a data loss scenario, iTunes and iCloud backups come as a rescue. For selective data recovery, iPhone users are advised to use an iPhone recovery software. Also, one is not limited to use iTunes or iCloud backups for data restoration.
Water Damaged iPhone
Water damaged iPhone is a problem that occurs when your iPhone is accidentally dropped into a swimming pool or a glass water spillage. The iPhone may either turn on or not, and there is also a high chance of losing data. In case of water spillage, remove the SIM card and dry it by use of a towel. Also, you can retrieve lost data from iCloud/ iTunes backup and use Stellar Data recovery software for iPhone.
iPhone Battery Life Problems
Battery drainage of iPhone devices is the most common problem facing many iPhone users globally. The problem is majorly resulted after an iOS upgrade and can be solved by factory reset and controlling apps usage that consume a lot of battery. Another way is to uninstall those power-consuming apps to save your iPhone battery.
Overheating iPhone
To fix this issue, remove the iPhone device from direct sunlight or heat to a cooler environment. In addition, switch off the device for a few minutes or remove the iPhone case. Another way to resolve the issue is by updating the new IOS.
Camera Roll Crash
This problem leads to the loss of many photos on your iPhone. Many iPhone users have complained that they cannot do any activity on the existing videos or pictures in their iPhone devices due to camera roll crashes.
To fix this issue, you need to factory reset your device, although there will be lots of videos and photos. Thus ensure you have a backup (Stellar Data Recovery for iPhone) before fixing the issue.
iTunes Error 3194
This is a problem that you may encounter when trying to upgrade your iPhone or restore it. This error can either be a wrong firmware version, upgrading iPhone using the jailbreak utility, or installing an iOS version that Apple has not approved.
This issue can be fixed by making changes in your system, especially the host files. Another way to fix this issue is by doing a factory reset. Use Stellar Data Recovery for iPhone software for backup if there is lost data.
iPhone Touch Screen Not Working
To fix this problem, ensure that your iPhone screen is clean and dry. The next step is to restart the iPhone, guaranteeing that the touch screen will work. If the touch screen is not yet responding, free up iOS storage space and clear the cache data. If the screen is broken, cracked, or generally faulty, take the device to the seller or any other authorized Apple Service Center.
iPhone Speaker Not Working
To fix this problem, first ensure that your iPhone device is not a silent mode. Also, ensure that the volume button is all up. If the iPhone speaker is still not working, open any music app and set the volume button up.
You can also restart your iPhone device. Finally, if the problem persists, visit an authorized apple center and tell them to replace or repair your speaker.
iPhone Cannot Connect to Wi-Fi
There have been several complaints from iPhone users that their devices no longer connect to their Wi-Fi network. This is especially after updating to iOS 11. To fix this problem is first to make sure that the router is updated to the latest firmware. Also, ensure that the router supports Apple products. If the problem persists, try to reset network settings and then try to connect to Wi-Fi. If all the fixes do not bore fruits, then upgrade to a new version.
Forgot iPhone Passcode
To fix this issue, you need to reset your device and create a new passcode. In addition, restore iTunes or iCloud, which essentially erases the old password. It is very important first to recover all data from iCloud backup/iTunes or iPhone recovery software, then troubleshoot the problem.
Final Thoughts
Every good product has its bad side as well. In essence, this means since iPhone devices have outperformed android devices, they also face common problems. However, the common issues as observed in the above compilation are software-related. Very few cases are hardware-related, thus ranking iPhone devices in the first position. The above review has been helpful regarding the most common iPhone problems and their solutions.
Finally, if you experience a scenario where you have an iPhone data loss issue, use Stellar Data Recovery software for iPhone. The software helps recover accidentally deleted or missing messages, videos, photos, etc., from your iPhone.