Customer retention is one of the most vital facets of a successful business. In a world where competition is constantly growing, and customer expectations are soaring, retaining existing customers has become a priority for many businesses. Businesses can boost their profitability and reputation by enhancing customer relationships and ensuring satisfaction. Here, we delve into proven strategies for improving customer retention.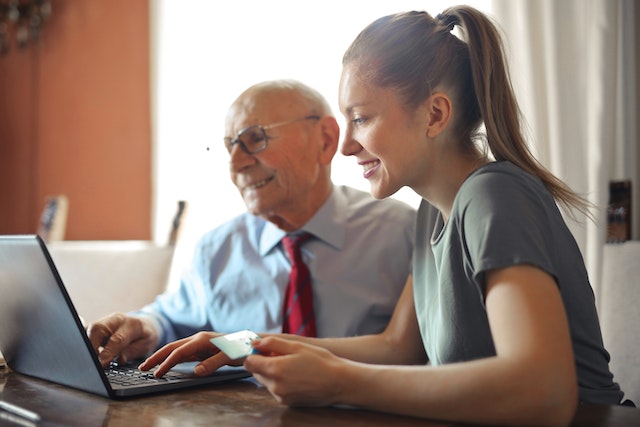 Personalize Your Communication
People like feeling special. Personalizing communication can make customers feel valued and recognized. Personalized interactions can significantly increase customer loyalty, Whether by addressing customers by their names in emails or customizing products or services to suit their needs.
Reward Loyalty
Frequent customers should be recognized and rewarded. Implement a customer loyalty program with discounts, special offers, or exclusive products. This encourages repeated purchases and creates a positive association with your brand.
Offer Outstanding Customer Service
Excellent customer service is essential for retaining customers. Ensure your support team is responsive, friendly, and effective. Unresolved issues and poor service can lead to customer dissatisfaction and attrition.
Prioritize Quality Assurance
High-quality products or services are fundamental to customer retention. Regularly check and improve the quality of your offerings. Customers who trust your products or services' quality are likelier to stick around.
Provide Value-Added Services
Offer services that exceed customer expectations. Value-added services such as free shipping, extended warranties, or complementary products can create a positive customer experience and increase customer retention.
Ask for Feedback
Feedback is valuable for improving products, services, and overall customer satisfaction. Regularly seek customer feedback and show that you're listening by making necessary improvements. Customers who feel heard are more likely to stay loyal.
Stay in Touch Regularly
Keep your customers informed about new products, services, and promotions. Regular communication keeps your business at the forefront of your customer's minds. However, ensure your communication is not overwhelming to avoid irritation.
Offer Flexible Payment Options
Payment flexibility can make your products or services more accessible. Multiple payment options, including digital wallets and installment plans, can increase customer satisfaction and retention.
Utilize Data Effectively
Use customer data to understand their behaviors and preferences. This insight can help tailor marketing strategies, improve products or services, and enhance customer experience. Always ensure your data use is compliant with privacy regulations.
Improve Website Usability
Your website should be user-friendly, with easy navigation and a quick checkout process. A seamless online experience can boost customer satisfaction, driving them to return for future purchases.
Create a Sense of Community
Building a community around your brand can foster customer loyalty. Create interactive platforms such as forums or social media groups for customers to engage, share experiences, and feel part of your brand's community.
Educate Customers
Educate your customers about your products or services. This not only enhances their understanding but also positions your business as an expert in the field. Knowledgeable customers are likely to appreciate the value of your offerings and stay loyal.
Emphasize Social Responsibility
Businesses that demonstrate social responsibility tend to win customer loyalty. Show your commitment to social causes, sustainability, or local communities. Customers appreciate businesses that care about more than just profits.
Understand and Meet Customer Needs
A deep understanding of your customer's needs is crucial for retention. Tailor your offerings to meet these needs. A business that continuously satisfies its customers' requirements will likely retain them.
Monitor and Respond to Market Changes
Stay ahead of the game by constantly monitoring market trends and shifts. Adapt your business strategies accordingly to ensure your offerings remain relevant. Customers are likely to stick with a brand that keeps up with their industry and the changes in it.
Prioritize Customer Retention for Sustainable Success
Maintaining a high customer retention rate is no easy feat, but its rewards are significant. Each strategy listed here hinges on a common theme – valuing the customer. Remember, retaining a customer doesn't just mean securing another sale; it means fostering a relationship based on trust, satisfaction, and mutual benefit.