Businesses need a good database for the effective functioning and performance of their business. The database needs to be managed well so that there are no security or functioning loopholes. Skilled DBA consultants and IT professionals are hired for the administration and management of database systems. However, recently, there has been a surge in demand for DBaaS for a majority of businesses due to primary reasons of cost savings for the organization.
If you are a business owner and wish to know more about the advantages of DBaaS and how it will help you, this post is for you. It will help you to understand what a database as a service precisely means, and once incorporated in your business, how can it benefit you and your employees.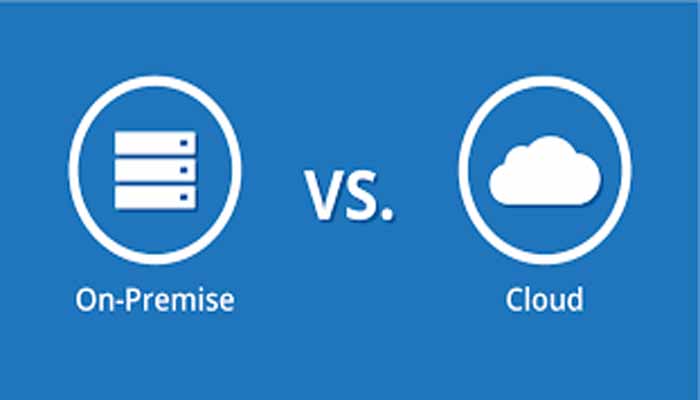 What is the meaning of DBaaS?
Database as a service or DBaaS refers to the service offered on cloud computing platforms that permits the user to use the system without buying or setting up their own hardware, installing any software or managing the database on their own, or hire costly IT experts or skilled DBA professionals for the same. The service provider of the Cloud takes care of everything pertaining to the system, right from periodic backups to upgrades to ensure it stays secure and available 24/7.
Why is DBaaS increasing today?
It has been estimated that the database as a service market is likely to increase in the USA to about $320 billion in the United States. Vendors of data warehouses have joined hands with credible cloud service providers so that they can offer their software in different hosted versions. This allows their customers to enjoy all the advantages of cloud computing for business applications and their search, data storage, and other critical business needs. This is why today; you will find the market for DBaaS and cloud computing to be a dynamic and increasing market.
What are the benefits of DBaaS?
Now, you know what DBaaS is and why its popularity is surging today, it is time for you to discover how it adds value to your business. Professionals from the esteemed name in the field of database management, database consulting, and database administration, remotedba, says that DBaaS has a number of benefits both for small business owners and large corporations if you compare them to an on-site database management system. It offers the company a lot of advantages financially, operationally, and strategically. Let us take a look at some of them listed below-
Saves costs- When the infrastructure is laid down for database management on-site, the business needs to incur a lot of costs. Scaling of the database is expensive and, in some cases, is wasteful for the organization. When a business chooses the DBaaS platform, it pays a charge called a predictable period fee for the above along with the present resources it consumes. This means the business no longer has to pay extra for any additional capacity that may arise in the future for its hypothetical needs.
Scaling- With DBaaS, you can scale your database run times as per your demand. You can increase scaling during the peak time and vice versa during the non-rush hours to save costs.
Database management is simpler and costs lesser- Every savvy business owner knows that to maintain and manage a database on-site, you need a trained and skilled in-house team of database administrators (DBAs). However, when you invest in a DBaaS, you can alleviate the tensions of recruiting a skilled database management team for your system on-premise. The DBaaS manages everything for you.
You still have the choice to control some parts of the system on your own if you wish as per an agreement with the service provider. However, if you wish to relieve yourself from the hassles of effective database management and recruitment of a skilled team for its care, choosing a good DBaaS lightens your burden. You can have a basic IT staff to manage other core affairs for your business, like innovation and creating critical business apps.
Rapid development and lesser time to market- With an on-site database, the development teams need to request access via the IT team. This generally takes a lot of days and weeks. However, with the DBaaS, these developers can assist themselves with the system's capabilities to create and configure a database that can seamlessly integrate with their business applications in just some minutes.
The application and data security- Providers of cloud databases generally offer enterprise-grade protection when it comes to system security. The business is able to get features like controls for access management, data encryption, both at rest and during transit, and integrated identity. Some service providers meet particular standards for regulatory compliance.
Reduced risk- DBaaS offers businesses a service level agreement or SLA guaranteeing them a specific uptime volume. In case the service provider does not meet the SLA requirements, in case of an unlikely event, the business is compensated for any extra downtime experienced.
Quality of the software- Esteemed cloud service providers provide businesses an extensive range of intensely configurable DBaaS options- each of them selected in advance for the quality. In this way, the business does not have to wade through hundreds of varied databases for the task.
Skilled and experienced DBAs state if you examine a majority of the DBaaS offerings, you will find they include several integrated management tools that make the process of configuring, maintaining, and monitoring your database a simple task. These tools generally include key management, logging, and tracking of activity utilities.
It is possible for the business to both provide and manage the different database engines by deploying a general set of API calls that make the development process simple and standardized. If you are a small business owner and wish to incorporate DBaaS for your business, you can approach database consulting experts from remote DBA companies for your needs. Ensure you choose a skilled and experienced remote DBA company for consulting and guidance when it comes to the incorporation of DBaaS for your business needs.