In the world of competitive gaming, two tact-fps titles reign supreme: Riot's hero-based Valorant and Valve's iconic CS:GO. The burning question on everyone's mind is which game has the larger player segment in 2023? Does Valorant's visually stunning gameplay and environments outperform CS:GO's more traditional approach to the genre? Or is the reverse true? Keep reading to find out.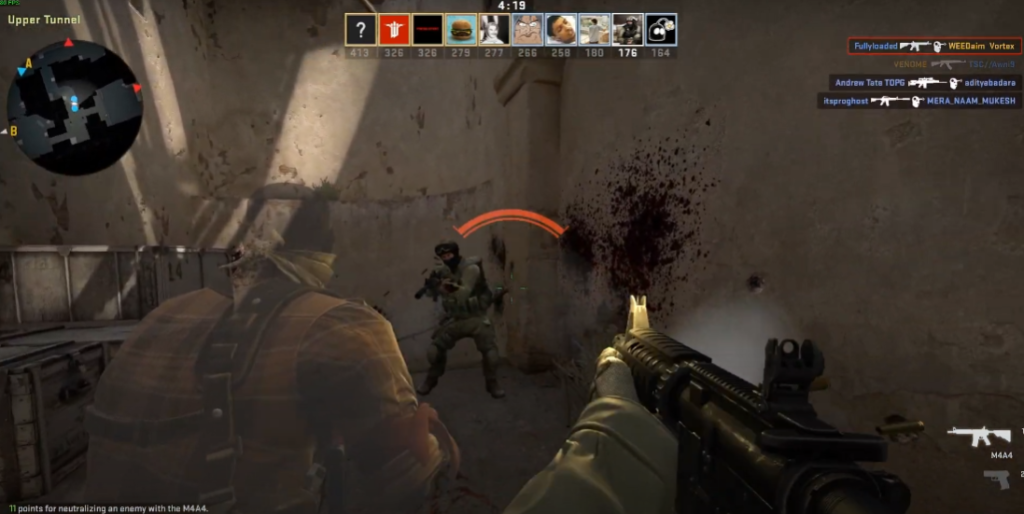 A Battle for Esports Dominance: Mid-Pandemic vs. Present
CS:GO, which was released in 2012, has seen a steady increase in its player count, despite being almost a decade old. Its main competitor, the visually stunning Valorant, was released in 2020 and has been making waves in the world of esports as the next 'CS:GO killer'.
However, recent trends suggest otherwise. The concurrent player count of the Valve tactical FPS dropped during the pandemic as gamers looked for other ways to occupy their time. But now, as the world slowly returns to normal, CS:GO is making a comeback and is steadily approaching record-breaking numbers once again.
The reasons for this increase are unclear, but events like EPL S17 and rumors of a new version of the game may be contributing factors. Fans can find all the latest news and updates on tournaments and matches on the https://cover.gg/ website, conveniently located in one place.
To further illustrate these statistics and trends, let's take a closer look at the player count numbers of both tactical FPS titles.
The Numbers Behind The Games
Although Valorant and CS:GO share some significant differences, there has always been a connection between their player counts, with a substantial portion of the community playing both titles.
As discussed earlier, Valve's online concurrent player count has been been on the rise since mid-pandemic numbers, with 2023 hype further fueling the game's popularity. But how do the player bases of CS:GO and Valorant compare when we examine the statistics?
CS:GO's Player Base
Currently, CS:GO has reportedly reached a daily peak of around 2,422,000 users, according to Active Player. Furthermore, the game has seen an increase of more than 850,000 users in the last 30 days.
Below are the monthly active user counts for Valve's shooter in the second half of 2022 and the beginning of 2023:
36,328,605 (March 10, 2023)
35,477,153 (Feb. 28, 2023)
36,201,177 (Jan. 30, 2023)
36,014,577 (Dec. 30, 2022)
35,698,055 (Nov. 30, 2022)
Exploring Valorant's Player Base
Riot's tactical first-person shooter currently has 550,740 monthly new players, up from a peak of more than 1,500,000 daily active consumers, as per Active Player, which is where this article was written. The monthly active gamer base for recent months is listed below:
22,703,469 (March 10, 2023)
22,149,725 (Feb. 28, 2023)
23,315,500 (Jan. 30, 2023)
23,014,487 (Dec. 30, 2022)
22,140,789 (Nov. 30, 2022)
As everyone can see from above, both titles have experienced an uptick in player counts over the last few months. However, throughout 2022-23, CS:GO has consistently maintained a larger share of the player base, which can be attributed to its influence on gamers for over a decade and its established reputation within the community.
What to Expect Next
Looking ahead, there is much to anticipate for both CS:GO and Valorant. While CS:GO maintains a larger player base segment and has been leading the way in tact-fps titles, the competition has helped ignite more updates, patches, and fixes across the gaming ecosystem.
The competitive map pool has seen more tweaks in recent times compared to previous years, and the upcoming Counter-Strike 2 and Source 2 engine update promises to completely transform Global Offensive.
Meanwhile, Valorant shows no signs of slowing down and will continue to release new Episodes and Acts, with each episode lasting around six months. Major changes are expected to bring new agents, maps, skins, battle passes, balance updates, and other exciting additions.
In addition, Riot's competitive game mode is set to undergo a major evolution with the introduction of Valorant Premier. This tournament-style mode allows players to pick and ban maps and create their own team to compete against others of similar skill. More so, the Valorant devs are confident that this premier mode will be a success during the global beta and global launch in 2023.