Our main objective in this article is to highlight how the use of efficient technology such as image-to-text converters can benefit your business.
What is an image to text converter?
Image to text converter uses the OCR technology (Optical Character Recognition) which helps to extract text from any image or document. Later on, the extracted text can be used for various editing purposes. This OCR software makes it possible to convert scanned documents to searchable text files quickly. Today, the need for scanning documents is increasing significantly as it allows these documents to be viewed easily when needed. You can also easily share the scanned records online.
What are the Benefits of Image to Text converter Technology in Business?
Businesses have to achieve operational objectives and they've to provide excellent services to their customers. Factors like increased accuracy and data utility are very critical for organizations. Both of these factors add value to information and helps in ensuring organizations make better decisions on the spot. By using the latest photo to text converter, there is no need to manually enter data. The use of these online converters plays a great role in enhancing the overall workflow efficiency.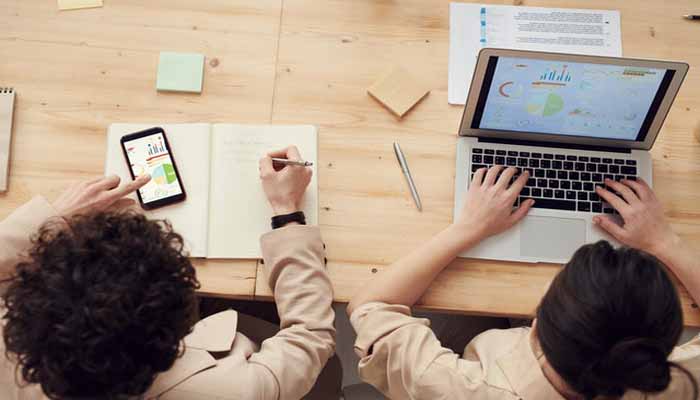 Some of the main benefits of using these online image to text converters are:
1. Data usability and conversion
These online text converters allow users to easily edit their documents. Additionally, the extracted data from this tool can help users to use those important data pieces in their digital usage. For example: If a user is looking to convert his/her last year's manual entries into a new digital file, he/she can use this converter to revise old manual entries into a usable digital format.
2. Bulk text extraction for media firms
It's quite common for media-related firms to extract valuable data from large pictures. Hence, using an image to text converter can help these firms to easily fetch important data in bulk from large pictures effortlessly.
3. Speed
In every organization speed and efficiency is a key factor to improve the work output. Traditionally, organizations used to hire data entry specialists to handle large data entries. When comparing technology with humans, technology takes the leading edge. For example: If a person has 50 physical files and needs to record them in the central database of the organization, it will take hours to manually record every file into the system. Whereas, if he/she uses this amazing converter he/she can just take the snaps of those files and convert them into digital files within few minutes.
4. Easy Access
Firms that leverage the use of OCR technologies offer their clients a deep insight into their systems. It's because OCR driven technologies increase the accessibility of data, one can easily search for any word, name of the document, reference numbers, and addresses in any document. For example: Firms that don't use this technology find it hard to tackle specific data queries. Whereas firms who use this technology can identify any particular data, search query address, or any basic information effortlessly.
5. Cost-effective
OCR technologies are cost-savvy elements, hence businesses can leverage OCR-driven online converters to enhance their business functionality. Thanks to converters as they can help you manage utilities using an app. Simply take picture of your utility meter reading, upload it into the user interface of the converter and extract the readings out of it and record them significantly.
6. Accuracy
Customer-oriented organizations have to deal with thousands of entries regularly. No matter how good and fast humans are when dealing with multiple activities and loads of manual entries into the system it can cost human errors. And these mistakes can lead businesses to shut down. To read more about it you can check out Manual data entry sinks your e-commerce store.
7. Less administrative waste and higher quality
Humans have physical limitations when it comes to processing data. When an employee is spending time to record manual entries or submit insurance claims it can affect the overall productivity while handling multiple tasks. Automating data systems eliminates transcription errors and reduces the time involved in recording, checking, and entering data entry processes. Hence, using OCR technologies can help businesses to automate data processing systems.
8. Improved compliance while auditing
Auditing documents and files is a routine work of many companies. Inaccurate and unorganized data can make audits extremely stressful. And failure to meet compliance requirements can lead to serious consequences. An image to text converter can help businesses to accurately fetch the data from physical files, pictures, printed material into their system and manage them efficiently.
9. Data security
Physical documents are prone to get easily lost. Additionally, physical documents require large rooms to manage files properly. Either way, physical papers are perishable and have a short life span. Whereas by using the image to text converter firms can record and store those important credentials securely into digital formats. These digital formats have a longer life span and don't require large data rooms, instead, they can be easily stored on the local storage of the working device.
Conclusion
A great reason to empower businesses' success is by meeting the demands of their customers, leveraging new technologies, and giving the best outcomes in real-time.
Hence using OCR driven tools will certainly help your business to enhance overall productivity and save administrative costs.