Have you ever assessed what stands between your business goals and the people whom you try to reach out to for growth? Nowadays, about 70% of businesses rely on CRM databases for their baseline operations. Even though this is the case, about 905 of the enterprises who are into B2B businesses still suspect some inaccuracy in their business databases. How confident you are in the quality and health of your data. What is the significance of considering data cleansing if you are not confident of your data integrity?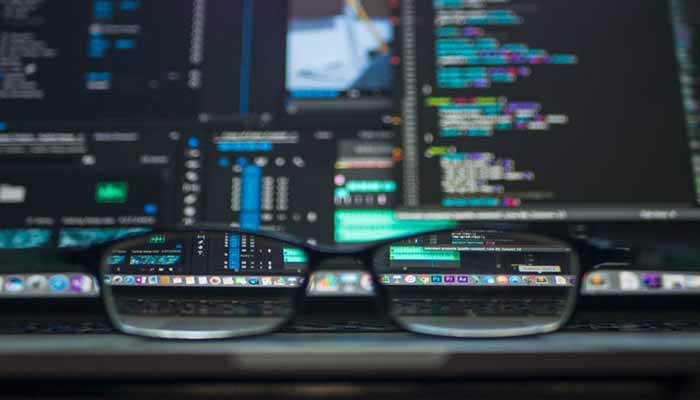 Why data cleansing matter?
Once you understand the 3 C's of data that affects its quality, you will likely get a path to initiate the data cleaning. The data cleansing best practices suggest you ask yourself these questions.
What are your end goals of data cleaning, and what do you expect from it?
How t you plan to execute the cleansing project?
Answer to these questions when it comes out first may be daunting. If you have just started with enterprise database management and are not thorough with your plan yet, the best practices we discuss in this article may help.
Database bet practices for data cleaning
Have a proper data quality plan
To ensure data quality, you need first to set your expectations from the data. Try to make the data quality KPIs (key performance indicators). Identify how and what they will achieve for you? How to track the health of the data? And, how can you maintain data hygiene daily?
It is essential to know where all data quality errors may occur. It is also important to identify incorrect data and understand data health problems' root causes. Assessing and preparing a well-delineated data quality plan will help ensure the health of your data. As we can assume, it is the data's entry point as the first cause of unclean data. This is covered in the next point.
Standardize the point of entry and contact data
The simple thought is that you cannot maintain data hygiene by letting unhealthy or unclean data enter into the system through any single entry point. Before starting to clean the data, check the most important data right at the point of entry. Doing this effectively will ensure that all the information getting into the system is standardized as it enters the database and makes it easier to identify the duplicates and avoid them. For this, you need to make a standard operating procedure (SOP). By following the SOP, you can assure that the team is letting only quality and clean data enter your system through all entry points. As there are myriads of entry points for enterprise data now, you need to have a comprehensive plan for ensuring data hygiene. It is also advisable to support a reliable database admin expert for this, where providers like RemoteDBA.com can offer you a solid service. If you are wondering how to be more confident about data accuracy getting into your CRM through these entry points, let us discuss it in the next point.
Validating the data accuracy
There are a lot of tools to clean the data, as the list imports. You may find many data hygiene tools that offer provisions like email verification. In enterprise database management, you can ensure effective sales, marketing, and operational tasks only when high-quality data is used with functional tools to merge different data sets to gain actionable insights seamlessly. You can also validate the data accuracy online without any additional tools; however, doing it so may require a lot of manual work, which demands a lot of bandwidth. Here is the next tip if you are confused about verifying data and identifying the duplicates.
Identifying the duplicates
The major challenge while considering data cleanliness is that the database's duplicate records tend to spoil your entire efforts. Duplicates may cost you too in terms of campaign spending and also maintenance. They may prevent you from getting essential single customer 360-degree views, which you may want at a time to put forth customized selling prepositions. Duplicate contacts may also damage the reputation of your brand and also a bad experience for the customers. They may also cause incompetent reporting. So, it would help if you avoided everything possible to avoid data duplication in the database. So, we have covered ensuring the data entry point's health and the need to scrub off the duplicates, not let us move on to the next valuable point.
With some data for each record already on your database, your need is to append more data, which should be of optimum quality. Let us consider it as you have some names, mail IDs, and customers' business addresses. You may categorize it as the title, phone, revenue, tech stack, contact location, etc. Contact location is important for GDPR, which is essential to ensure your compliance with the laws. To avoid GDPR or CASI violation, you should understand that you need the business location and the contact points at the B2B company. Not having the complete data in each of the records is known as a "white space."
Some software companies tend to capture the information only from the first party websites to ensure data cleanliness. One such company is Linkedin. There are many software tools, too, which can compile and clean data. Doing this will ensure complete information for business intelligence and analytics. Having more complete and accurate data will let your team make essential business decisions faster.
Here are the five best practices to ensure data cleansing:
Develop your apt customer segmentation and strengthen it over time
Ensure you get a clear single customer view
Be compliant with GDPR and CASL guidelines
Target your prospects and customers more effectively with data
Reduce the budget spend by avoiding any wastage of resources
Focus on increasing your ROI.
By following the above best practices, you get a good start in data cleansing and ensuring that only clean and accurate data is getting into your system, enabling and ensuring the accuracy of your data-based analytics.