According to one study, only half of the people who owned 4K TVs actually watched 4K content, but what is 4K and why aren't people watching it?
But what's the difference between 4K vs 1080p? There are actually a few main differences and benefits of 4K videos and 1080p.
Keep reading to find out all you need to know about 1080p vs 4K!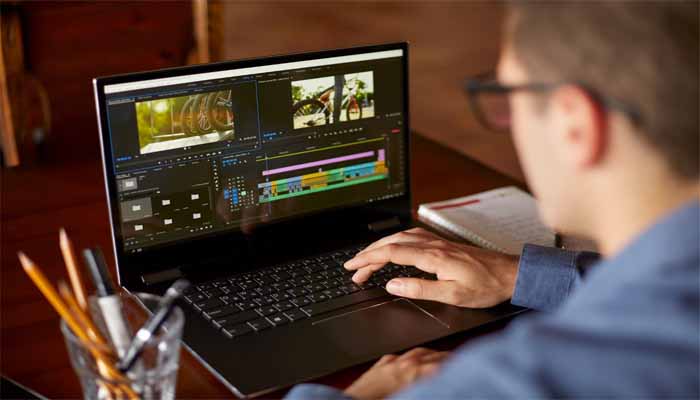 What Is 4K Video and 1080p Video?
Both 4K and 1080p refer to the resolution size of the display. For example, a 1080p screen will have 1920 horizontal pixels and then 1080 vertical pixels.
A 4K screen will have even more, with 3840 horizontal pixels and 2160 vertical pixels. Sometimes this might be confusing because the 1080 refers to the vertical pixels, but the 4K refers to the 3840 pixels.
While you might think that the 4K has four times the amount of pixels than a 1080 does, this isn't necessarily the case. In fact, it's the amount of both pixels on a 4K being double that of a 1080 video.
So that means overall, a 4K TV has four times the amount of pixels than a 1080p format, which means that in most cases, you'll get better quality.
Keep in mind, that it doesn't always mean it's better though. In fact, there are many more factors that go into determining how good the picture quality is.
Some electronics also don't even support 4K video. But if they do, download 4K video downloader here!
Differences
Sometimes the 4K is also referred to as Ultra High Definition (UHD). You'll normally hear people call 1080p High Definition (HD) or Full HD.
In general, the 4K images will be crisper and show more detail than a 1080p screen. That's because the quality is clearer since there are more pixels to really show you what the image is.
However, if you really want to get the best experience with 4K, you'll have to play it on a 4K monitor, screen, or TV.
There are also differences in the frames per shot (fps). So if you wanted to shoot slow-motion video, it might be better to shoot it in 1080p since 1080p uses 120 fps. On the other hand, 4K videos shoot at 30fps.
The 4K video files are also normally much larger and take up more space than a 1080p would. That means you'll have to have more space on your memory card or computer drive in order to store them.
If you're streaming the content online instead of downloading it, it might be better to stream it in 1080p. Since it doesn't take as long to load and the file sizes are smaller, it will cost you less bandwidth which means that the content will load faster as well.
Lastly, since the 4K videos are so big and use up more power, they're not designed for computers that have a small CPU. They'll use a lot of it, and if it uses too much, it can cause it to overheat which will kill your computer faster.
So unless your computer was specifically designed for 4K videos, you may want to stick to 1080p.
Which One is Better?
So now that you know a few of the differences, you might be wondering which format is the best for you.
This will depend on what equipment you're working with and what kind of computer, TV, or electronic you have.
Do you need to be able to see every little detail that's on the screen? Then 4K might be right for you. But if you don't really care and would like to save some space, you may want to stick to 1080p.
However, there are two instances where having 4K will be better for you, especially if you're trying to decide what format to use for your videos.
Scale Down
Maybe you don't want something in 4K and think you're okay with shooting in 2K. Well, it's actually better to shoot something in 4K and then to scale it down.
If you compare the 4K to the 2K videos, you'll notice that the ones that were scaled down still kept a lot of their quality and were more detailed than when they were just originally recorded in the 2K format.
This can be one way to save space and easily get the best picture experience. It's great from both viewing and a production point of view.
Resolve Detail
If you really want the details in your shot to show up, like with feathers or hair, you need to shoot in 4K. If you don't shoot in 4K, some people with a watchful eye might notice that these small details seem blurry.
While it may not ruin the movie or video, it can be annoying to some critics and to even some perfectionist producers.
Many movie theaters and televisions incorporate this 4K technology to bring in the best picture that's possible.
This 4K video format is also great if people are going to be watching something up close or even watching it in 3D!
Learn More About 4K Vs 1080P
These are only a few things to know about the difference between 4K vs 1080p, but there are many more things to keep in mind.
We know that trying to keep up with the latest technology can be stressful and overwhelming, but we're here to help you out.
If you enjoyed this article, make sure that you explore our website to find more articles just like this one!