Influencer marketing is surging forward. According to recent data, nearly 70% of mid-sized businesses are working with influencers in 2021.
What's a social media influencer exactly? It could be your next dream career.
Social media turns creative individuals (like yourself) into stars. Aspiring models, designers, lifestyle bloggers, illustrators, and animators have a huge impact on social media.
This impact is a marketing asset.
Brands from all over the world pay influencers to sponsor their products. Even better, you can score sponsorships for all of your channels, including Instagram, TikTok, and YouTube.
Influencers make it look easy, but social media is a full-time job. You need a suite of tools to manage content creation, marketing strategy, finances, and more.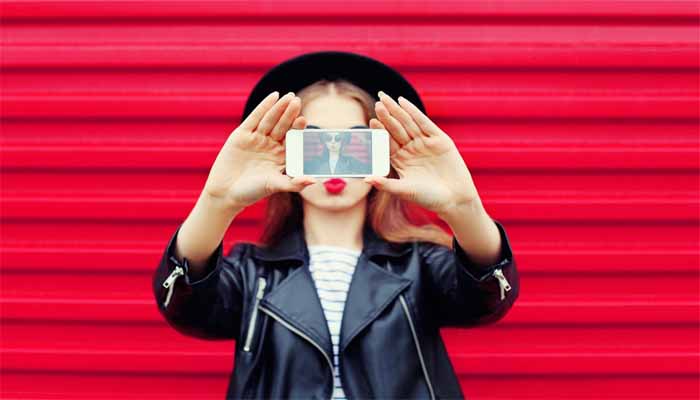 Discover 10 Invaluable Tools For Influencers
1. Free Document Software
By the end of this article, you should have a complete influencer starter pack. Let's start with a familiar tool — document software.
Remember Microsoft Office and Google Docs from your school days? Well, it's time to reacquaint yourself with these popular office tools. In fact, you'll probably discover features you never noticed before.
For example, Google Docs saves your revision history. This feature is helpful when writing YouTube scripts. You can also upload fonts, an asset for designers.
Google Docs also has auto-save, multiple content templates, color coding, design elements, and more features.
Google Docs helps with the following tasks and more:
Creative brainstorming
Collaborating with other creators
Proofreading and editing
Content formatting
Image editing
Meme creation
Web copy editing
Docs recently introduced conference calling, allowing for better collaboration among influencers. You can also tag your editors, artists, and other contractors in docs and comments.
2. Google Sheets or Excel
If you're experienced with Google Docs, you're likely familiar with Sheets, Google's alternative to Microsoft Excel.
Google Sheets is an excellent tool for managing the administrative side of being an influencer.
Here are a few ways to use Sheets:
Manage your daily influencer earnings
View weekly, monthly, and annual earnings
Keep track of invoices
Organize brand sponsorship outreach
Manage payroll for contractors and employees
Calculate personal finance
Estimate taxes
Budget creation
You can also use Google Sheets (or Excel) for scheduling content, like videos or photoshoots. However, there are apps specifically for content scheduling. Content scheduling tools have better visualization features than worksheet software.
3. Financial Tools
Google Sheets and Excel are still popular among accountants and financial pros. If you don't want to manage your finances, you can always hire a CPA or a financial planner.
Since you're a 1099 contractor, you have to account for all your business expenses, invoices, payroll, and taxes. Influencer finances aren't as straightforward as 1040 tax forms.
You can also form an LLC as an influencer. However, you can still operate as a sole proprietor under an LLC.
You also need a PayPal account. There are alternatives, but PayPal is the most popular online payment method. You'll need a PayPal account to collect payments from brand sponsorships, ad revenue, and other content partnerships.
Since most contractors use PayPal, you'll need one to pay your own contractors.
You must have a bank account to create a PayPal account. Remember to play by the rules. PayPal can terminate your account if you violate its terms of service.
PayPal has invoicing features, but there are separate invoicing apps if you want more tools.
4. Content Creation Templates
Social media influencers create a lot of graphics.
For example, as a YouTube content creator, you need more than just video footage.
You also need the following:
Thumbnail graphics
Titles, headers, and fonts
Graphics for social media ads
Newsletter graphics
Social media brand design
Icons and avatars
Blog post graphics
All these content types have different dimensions too. For example, a Twitter header doesn't have the same dimensions as video thumbnails.
Using multiple programs to create various graphics is a pain. Fortunately, there are social media content apps that feature templates for most content types. You don't have to worry about dimensions and pixel sizes.
You can create an Instagram Post and Pinterest image from the same dashboard. Plus, you can save all your designs under one account. Most of these programs are free, but you have to pay a fee to access premium tools.
Canva is the most popular content creation tool for social media. It's also free for basic accounts. For a monthly fee, you can access premium images, videos, templates, and other design elements.
You can also use Google Docs to create social media posts. You'll need to grab the dimensions and create a blank template from scratch.
5. Photo Editors
The only alternatives to Canva are general photo editors like Photoshop, Pixlr, PicMonkey, and Adobe Spark. Of course, you can always start with a free version and upgrade as needed.
If you're a creative influencer, you'll need Photoshop or an equivalent. Canva has limited photo editing capabilities, just the basics.
Here's a small sampling of Photoshop's features:
Multiple pen styles
3D object design
Vector design features
Video editing tools
Photo retouching
Animation
Animated text
Object removal
These features are only a glimpse of what's possible.
The best alternative to Photoshop is GIMP. GIMP has many similar features. However, it doesn't have as many tools.
Plus, you can't create social media content on your phone like Photoshop.
When you invest in higher-quality tools, you'll notice increased engagement, followers, and brand deals.
6. Video Editing Tools
It's no surprise that the makers of Photoshop also produce the leading video editing software. If you want to learn how to make high-quality videos, start with Adobe.
You don't have to be a video pro to become a successful YouTube influencer. Adobe has several video creation tutorials for beginners. If you look at YouTubers' career trajectories, you'll see many of them started as beginners.
YouTube Studio is a good starting point for beginners too. Since it's YouTube's own editing tool, it's important to know how Studio works. However, you don't have to use it.
Apple iMovie is another popular tool with video creators. Other platforms include Movavi, Lightworks, Blender, and Openshot.
Don't have time to learn? No problem! You can always collaborate with a video editor to create viral social media content.
Working with an experienced video creator is a quicker recipe for influencer success. Viewers respond better to high-quality production. Quality videos are more shareable and ad-friendly.
7. Extra Smartphone
Are you using the same smartphone for personal use and business matters? It's time to get a separate phone.
It's good to keep business logistics separate from personal affairs. You can better organize and visualize your career too.
You don't have to pay extra for a second phone number or plan. The second phone can operate as an internet-only device. You just need a WiFi connection.
You'll have more space for the following:
Photo editing apps
Video editors
Social media apps
Messaging Apps
Video conference tools
Media uploads
Financial tools
Business banking apps
Any recent smartphone will work, but iPhones are arguably the best mobile devices for content creation. It's also the mobile video maker of choice for many influencers. You can buy accessories to enhance your iPhone, like tripods and backup chargers.
8. Social Media Influencer Tools for Travel Bloggers
If you're a travel influencer, you definitely need an extra iPhone. You have safety concerns, along with video editing on the go.
Travel influencers need the following tools:
Dependable GPS devices
Digital (and paper) maps
Language apps
Compliance and customs information
Travel booking apps
Hotel apps
Digital signature apps
Video conferencing tools
High-quality digital camera
Travel influencers must shoot impeccable videos and photos. If you're popular enough, you'll attract brand deals from luxurious hotels. Travel bloggers also land deals with restaurants, travel gear, and apps.
9. Social Media Management Tools
Even though you're an influencer, you can't be online 24-hours a day. You need time to produce high-quality content. How do you find the time to engage?
Luckily, social media management apps do half of the work for you. These apps automate your posts. Thus, your social media activity never misses a beat.
Social media management apps are ideal for influencers and power users. You can even automate responses to keep your activity up. Algorithms love updated activity.
Social management platforms are easy. All you have to do is produce the content beforehand. Next, plug your posts into your management app.
You can view all of your social media activity from one dashboard. Look for apps that support everything from Twitter to Instagram.
You'll get the most bang for your buck if you understand your best posting schedule.
But how do you know which days are your best posting days?
10. Analytics Tools
The last question makes an excellent point. Thankfully, you can view your social media analytics to discover your best posting times.
Peak posting times vary across social networks. Therefore, you shouldn't use the same schedule for your Twitter and Instagram strategies. Posting frequency also varies.
Regularly check your Instagram stats and other social media data for changes in follower counts. Use analytics tools to view your most popular posts. These insights are valuable to the content creation process.
Build Your Dream Career
Influencers make money doing what they love. Your talents could be the start of a thriving social media career.
Remember these tips on your journey toward becoming a social media influencer. More tools are around the corner. Follow the blog to stay updated on the latest tips for influencers.